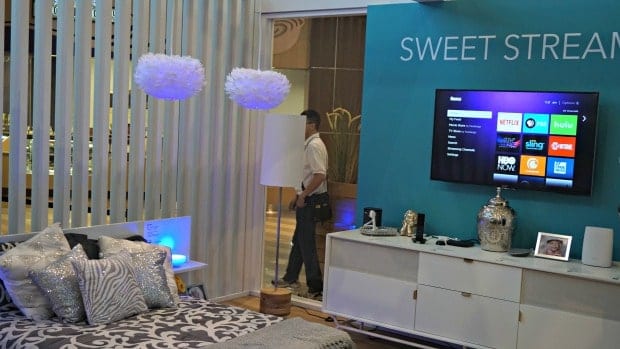 There is so much to discover at the Best Buy Tech Home at Mall of America. I had a chance to visit last week and see some of the newest gear available to make our homes smart homes. If you're able to get to the Mall of America yourself, be sure to plan a visit and you can get up close and personal to see, feel and experience the latest and greatest smart home technology products in a homelike setting. While I was at the Tech Home I learned so much thanks to the Best Buy expert Blue Shirts and Geek Squad Agents on hand to give us demonstrations and answer our questions.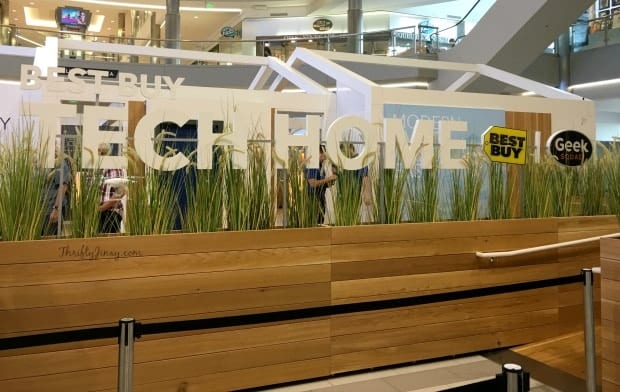 One of the awesome things we checked out was the Savant Remote, which works with Sony TVs and Sonos Speakers to create a can't-be-beat entertainment experience. You can do so much just through this one remote including cueing up a Sonos Playlist and stream music perfect for any moment (think party play list, housecleaning playlist, etc.). You can also use voice commands to control your Sony TV or Sonos speakers.
The Savant Remote also gives you easy access to all your favorite shows and will even prioritize the channels you watch most on your Sony TV!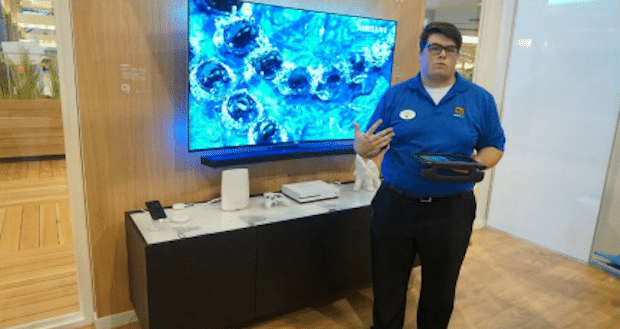 Speaking of Sony TV, the Sony LED 4K Ultra HD TVs look amazing! They offer 4K HDR Ultra HD picture quality with greater color, clarity and contrast. And they are so cool to operate because you can just say what you want with voice search on Android TV and even control home automation from your TV.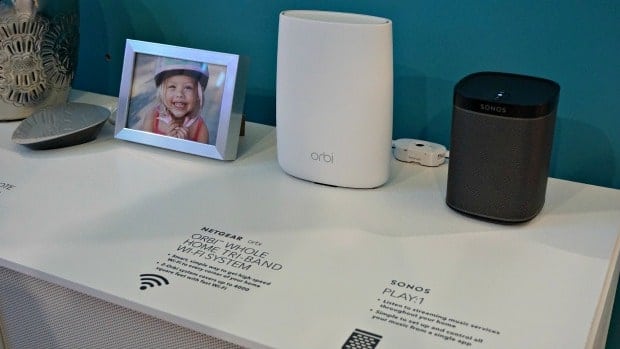 I also had to check out the Sonos Play 1 in the Best Buy Tech Home. It can give you an easy way to listen to streaming services like Spotify, Apple Music, and Pandora wherever you are in your home with high-quality premium sound. And you don't have to be a tech expert to use it! The set-up is easy with their guided app, which you can operate over your home Wi-Fi. You then use that app to be able to access and control your music from your smart device or computer. You can even start out with just a few speakers and then expand over time with additional speakers in other rooms in your house.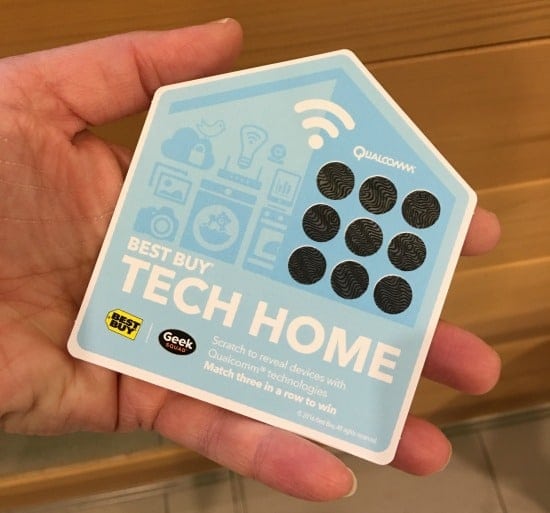 Are you ready to come and visit Tech Home at the Mall of America? It's a great way to spend a morning or evening learning about new tech. You also have some chances to WIN with 2 sweepstakes opportunities at Tech Home:
Come and visit Tech Home at the Mall of America to learn how you could win a $10,000 Best Buy Gift Card, a Samsung SmartThings Smart Home Collection, Samsung Dream Kitchen, and a Samsung 55" SUHD 4K TV and more.
Be one of the first 250 to visit the Tech Home at the Mall of America each day from 8/22-9/17 and you could win one of many prizes made with Qualcomm technologies including Sonos Play:1 speakers, Samsung Gear S2, and more.