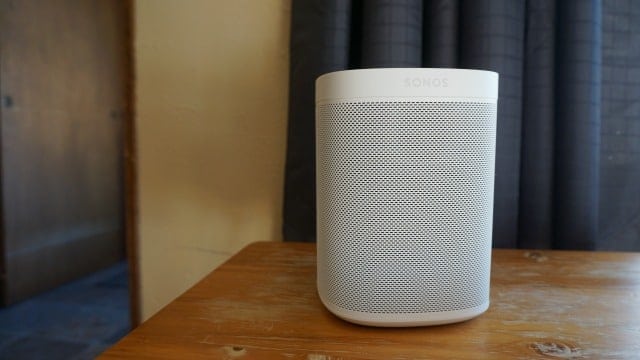 As Amazon's Alexa keeps getting more useful (and more awesome) more and more products capable of interacting with it are becoming available and the newest (and quite possibly the best) is the Sonos One wireless speaker, available at Best Buy. If you are a music lover, it's a sound option you won't want to overlook. Sonos really is a "smart" speaker. Let's talk about features!
Sonos One Voice Speaker Features
<strong>Easy Voice Control
Because you control the Sonos One speaker with your voice, it is super simple to ask Sonos to crank up the volume or play your favorite song when you're in the middle of cooking or doing something else where your hands are busy. Having trouble putting the little one to sleep? Just request a lullaby. Easy-peasy!
If you're that kind of person who loves to listen to your favorite song over and over again, go for it! This speaker is also perfect for parties. Why? Regardless of who requests a song, Sonos plays it.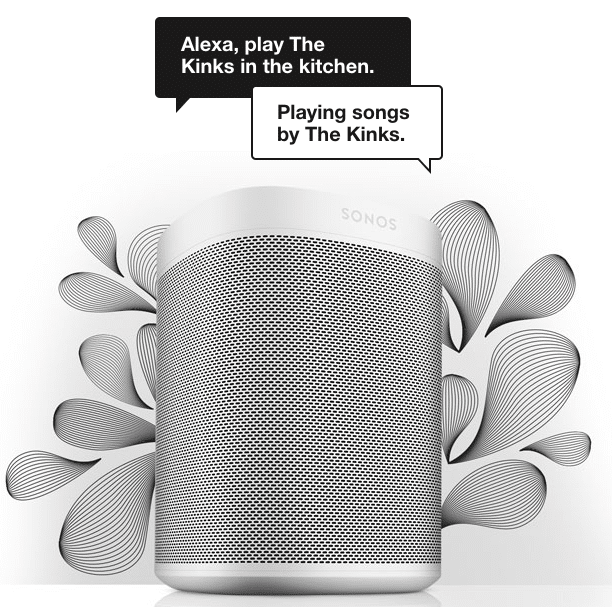 Room-Filling Sound
I think you'll be thrilled with the big sound that comes out of this small speaker! Listen in one room or wirelessly connect several speakers, which makes it possible to listen to music throughout your entire house.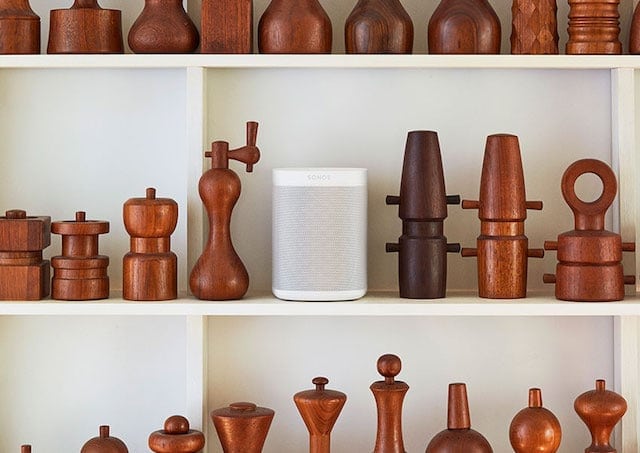 Manage Multiple Music Services
Do you listen to your favorite music by way of multiple services? Let's face it, with so many to choose from it's hard to drill it down to just one. Compatible services include (but aren't limited to) Spotify, SiriusXm, Pandora, Amazon Music and iHeartRADIO. I took the time to count all of the current options, there are more than 40 major services and hundreds of other possibilities!
More Than Music
Thanks to the fact that Alexa resides in this speaker, you can use the Sonos One Voice to listen to more than just your favorite tunes. It's just as easy to listen to up-to-the-minute news, get answers to pressing questions, request your local traffic report and much more. It's even possible to manage your smart devices.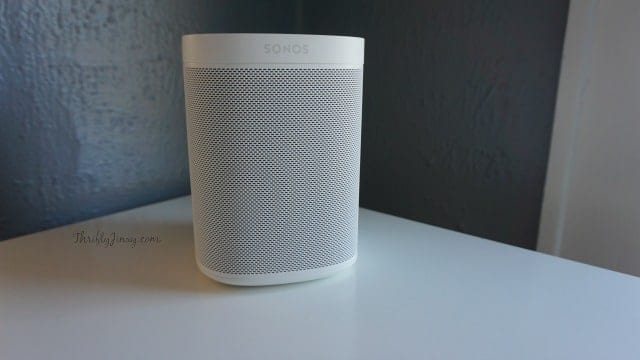 As you might expect, the Sonos One Voice Speaker is only going to get better over time. Future updates are already in the works. This is the perfect gift for you or any music-lover in your life. Seriously, there's no better time to kick it up a notch and start singing your favorite tunes! Find more details about Sonos One at BestBuy.com.