Let's face it. Most of us WANT to be healthy and live a healthy lifestyle, but we find ourselves battling the problem of busy lives and the constant shortage of time. The good thing when it comes to health is that small steps can add up to big benefits. Basically, every step counts. Even if I'm not out running marathons, eating a raw diet or bench pressing my body weight, I know that the small things I do each day are leading me to better health. Here are a few of the things that I make it a goal to do. After I share my "small steps", I want to hear about yours!

5 Small Steps to Healthy Living

Exercise – I do like to try to fit in strenuous exercise when I can, but even if that doesn't happen (which sometimes can be several weeks at a time!) I can still be sure to get in exercise each day is by walking my dog, Toby. We usually fit in 2 miles in the morning and another mile in the afternoon – weather permitting. Once the weather gets nice we try to stretch that out. The more we walk the better we both feel.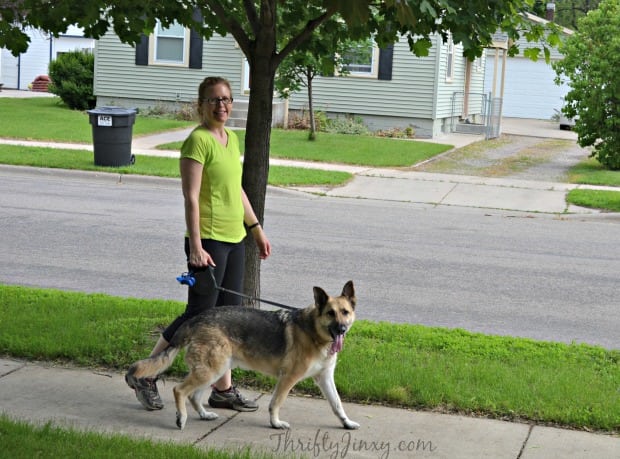 Reading – I love a good book! While walking exercises my body, reading exercises my mind. It's also a great way for me to relax and enjoy  "me time". I always look forward to crawling in bed at night so I can enjoy a chapter or two before going to sleep. It also helps me to wind down so that I sleep better.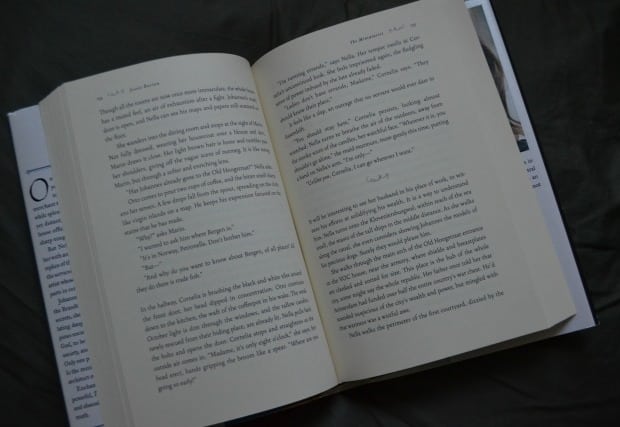 Eating Well – The number one thing I do to try to keep my diet on track is to make a big smoothie each morning. I add in lots of spinach, frozen berries, 1/2 a banana, carrots, and other frozen fruit. That way I know that no matter what else I eat during the day I've already gotten in several servings of fruits and veggies.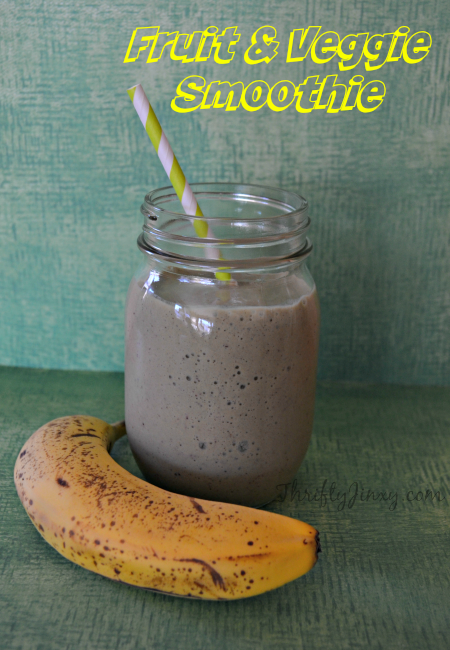 Multivitamin – Even though I do my best to try to eat right, I know I don't always get all the vitamins and minerals I need. I recently picked up Nature Made Adult Gummies Multi for Her at Target. They're an are an easy way for me to ensure I get key nutrients including Omega 3s.  I like that the gummies taste yummy and are easy to eat – no water needed! I usually end up popping two of the gummies into my mouth on the way out of the house in the morning to walk the dog.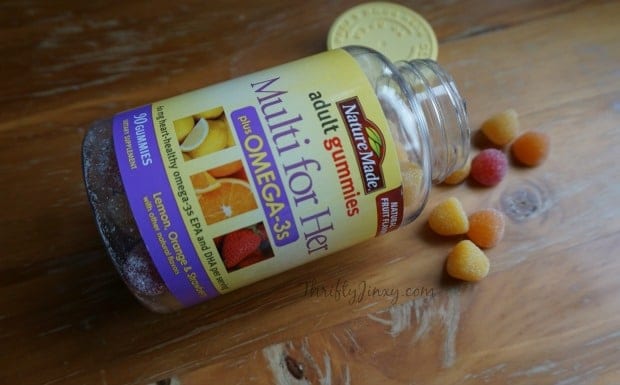 Play – What good is life if we can't have a little fun with it? I always try to fit some time for plain 'ol fun into each day. Last year we got a new basketball hoop, which is so much fun! I'm glad we haven't had much snow this winter so we have actually been able to sneak in some winter hoops time. If the weather doesn't allow it or I want some quieter time, I will take a few minutes of downtime to play a game on my phone or do a grown-up dot-to-dot puzzle. I also enjoy the adult coloring books or just plain coloring on paper. It's fun to be a kid again!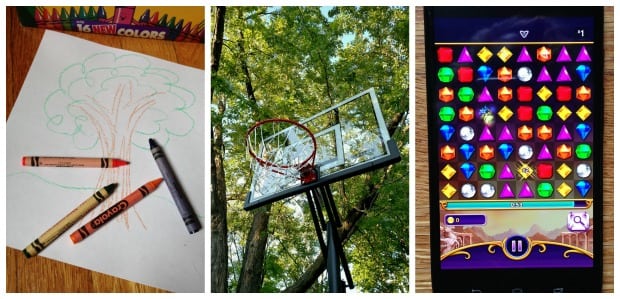 Sweepstakes:  Be sure to check out the sweepstakes hosted by Nature Made® Vitamins where you can enter to win a grand prize of a spa vacation! Now through April 9th, enter for a chance to win the Grand Prize by visiting http://www.naturemade.com/oneup to submit the registration form. The winner's spa vacation will include a 4-day/3-night trip for two to the Red Mountain Resort in Ivans, Utah. That sounds awesome!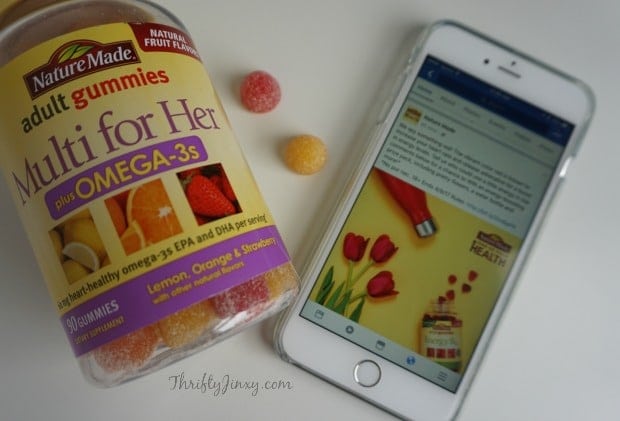 Facebook Promotion: You have a chance at more prizes with Nature Made® Vitamins partnership with Women's and Men's Health on their Facebook page! You and your friends can enter to win weekly prizes that motivate you to stay healthy. Prizes range from Blue Apron, Lululemon and Sephora gift cards as well as FitBit's and a one-year membership to Nature Box!
What is one small step that YOU do for your health each day?