#CampbellSavings #CollectiveBias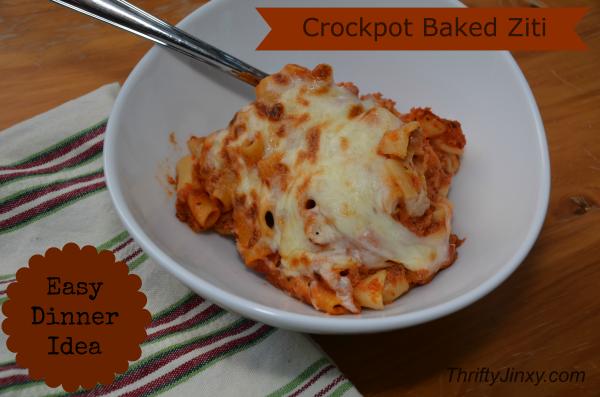 Do you have your list of "go to" meals that are easy and quick to make and always there when you need them? With back to school around the corner, it's time to think about quick and easy weeknight meals. Saving money is an important factor, too. Campbell's® has you covered with big savings and easy meals with seven great products.
For a limited time, save on the following products:
Pace® Picante Sauce – Save $1 on any Two (2) jars of Pace® Picante Sauce or Salsa.
V8® Splash® – Save $1 on any TWO (2) bottles of V8 Splash®.
Swanson® Chicken Broth – Save $0.50 on any TWO (2) cartons of Swanson® broth (26oz. or larger).
Campbell's® Dinner Sauces – Save $1 on any TWO (2) Campbell's® Skillet, Slow Cooker, Oven or Grill Sauces.
Swanson® Premium Chunk Chicken Breast – Save $0.50 on any TWO (2) cans of Swanson® Premium Chunk Chicken Breast.
Prego® Italian Sauces – Save $1 on any TWO (2) Prego® Italian sauces.
SpaghettiOs® – Save $0.40 on any THREE (3) Campbell's® SpaghettiOs® pastas.
Click here for great savings on your back-to-school meals!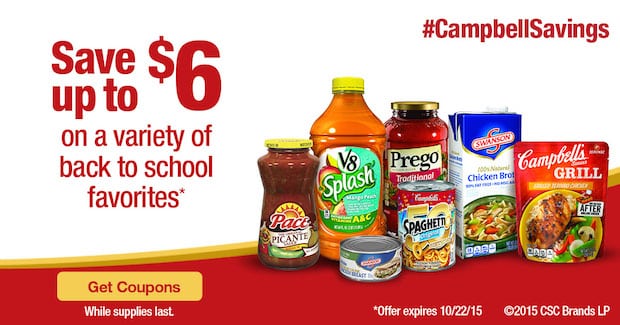 One of our go-to meals is this no-boil slow cooker baked ziti recipe. Baked ziti is already an easy recipe and it is even EASIER in the slow cooker. It takes less than 5 minutes to throw everything in the slow cooker in the morning and when you get home at the end of the day you have a hot, delicious dinner ready. My recipe calls for two jars of pasta sauce, so that $1 on any 2 Prego® Italian sauces will work just perfectly for it!
Slow Cooker No-Boil Baked Ziti Recipe
2 jars Prego® Italian sauces
1 jar water
15 oz container of ricotta cheese
1 egg, beaten
1/3 cup grated parmesan cheese
3 cups shredded mozzarella
16 oz box of ziti
Optional: italian seasoning, oregano, garlic powder, red pepper flakes
In a slow cooker, mix the pasta sauce, one jar of water*, ricotta, egg, parmesan and 2 cups of the mozzarella. Then stir in the uncooked ziti. If you like some more "zip" to your sauce, add in a few of the optional seasonings listed above. Cook on low 4-5 hours. Sprinkle remaining cheese on top. Place under broiler just until bubbling and starting to brown.