Today is the day!! The SING Special Edition is now available on Digital HD on Vudu, just in time for a Friday Family Movie Night! We had so much fun watching this movie in the theater and are excited that we can now watch it again at home. I'm  thinking that watching it at home might be even more fun than watching it in the theater because we can jump up, get dancing, and sing into our hairbrush microphones!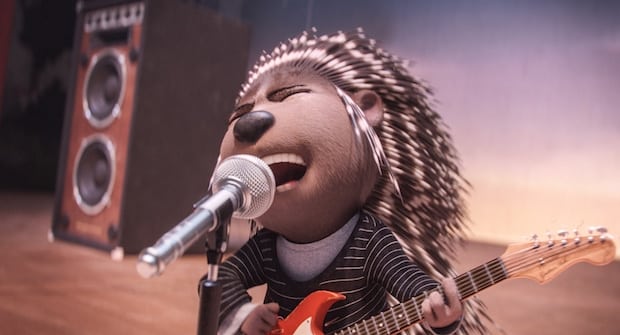 You can purchase SING at VUDU.com or on their app. Even if you have never used it before, Vudu is super easy to use and the app is on your favorite devices (Smart TVs, Blu-ray players, streaming devices [i.e. Roku], and both Android and Apple mobile devices). So that also means you can start a movie on your TV and finish it on your tablet! 
When you purchase SING on VUDU, you'll get more than just the movie.  You'll get 3 all-new mini-movies and so many extras – the most dynamic way to watch the year's biggest animated musical hit. 
Tailor made for kids watching the movie via the Vudu app on a mobile device, fans will be able to tap and swipe their way across the most robust set of interactive bonus content available, including the "SING Interactive Experience," featuring a carousel of the film's iconic characters loaded with animation galleries, profiles, cast voiceover sessions and more. FUN!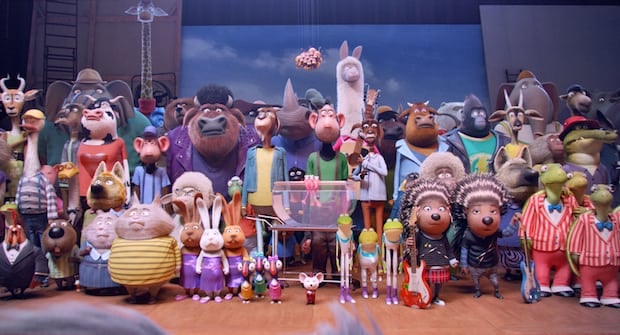 Haven't seen SING yet? Here are the details:
From Illumination Entertainment, the studio that brought you THE SECRET LIFE OF PETS comes an animated comedy about finding the music that lives inside all of us. 
SING stars Matthew McConaughey as Buster Moon, an eternally optimistic koala who puts on the world's greatest singing competition to save his crumbling theater; winner Reese Witherspoon as Rosita, an overworked and underappreciated mother of 25 piglets desperate to unleash her inner diva; Scarlett Johansson as Ash, a punk rock porcupine with a beautiful voice behind her prickly exterior; and Taron Egerton as Johnny, a young gangster gorilla looking to break free of his family's felonies.
SING is the musical comedy event of the year!
Follow @SINGMOVIE on Twitter, Facebook, Instagram and Tumblr