I've worn glasses since my freshman year of college, which was about 9-10 years ago.  I always love when it is time to pick out a new pair of glasses and change up my look, but sometimes the eye doctor's office doesn't have the styles or brands that I want.  Plus, it is super hard to see what I look like in different frames because I can't see without my glasses on.  Recently I ordered a pair of frames from Glasses.com and I have to admit, it was the easiest eyeglasses purchase of my life!
I created an account and took a selfie without my glasses on.  A lot of frames on their site are eligible for "virtual try-on" which means you can see what a pair looks like on your 3D rendered image created from your selfie.  I absolutely LOVED this feature because I could see exactly what different shaped lenses looked like on my face before purchasing a pair.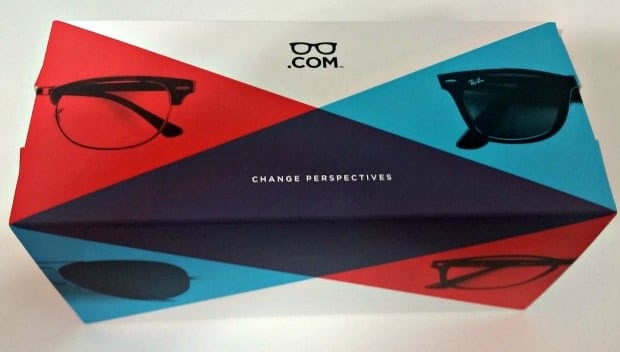 Once I selected this super cute pair of teal, square frames from Coach, I let Glasses.com know my eye doctor's contact information.  They reached out to my doctor on my behalf to obtain my prescription the next day, and within just a few days I had this brand new pair of Coach glasses arrive on my doorstep.  I love them, and I LOVED the process of shopping with Glasses.com!
I could go on and on about how easy it was to order my glasses, how quickly they arrived at my door, or how much I love wearing them, but what I really want to focus on is the fact that Glasses.com is doing a lot of good in the world. Did you know that over 1 billion people don't have access to an eye exam or a pair of glasses.  Your purchase from Glasses.com helps that number decrease by one person each time you shop.  Glasses.com has partnered with OneSight to launch the "Share Your Sight" program.  For each pair of frames purchased from Glasses.com, a pair of glasses will be given to someone in need.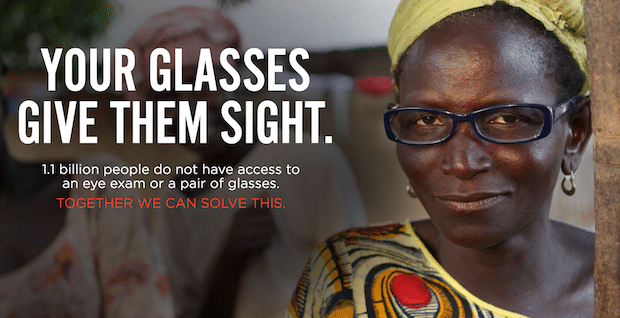 It doesn't stop there.  The OneSight campaign does more than just ship frames to locations around the world.  They have volunteer opticians at clinics to give patients free eye exam.  Volunteers also help the patients select the frames that are fitted with prescription lenses and given to them that very same day.
If you wear glasses, consider purchasing your next pair from Glasses.com and help someone else regain their vision.