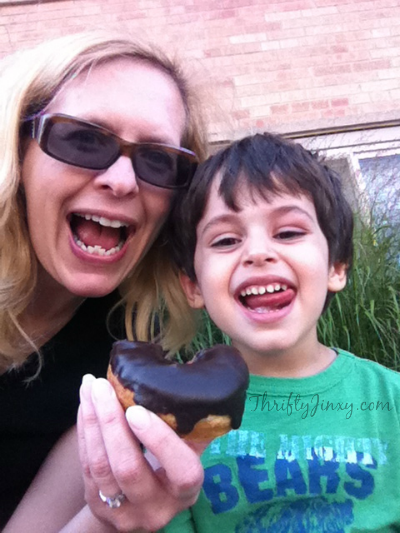 What does beauty mean to you? It can means very different things to different people. To me, it means being your true, authentic self and letting that REAL YOU shine from the inside out. I find silliness beautiful because you can't be pretentious or put on airs when you're silly. The picture above is one of my favorite selfies. Even though my hair is messy and you can see my crooked lower teeth, we are having so much FUN and I remember that moment clearly even though it was several years ago.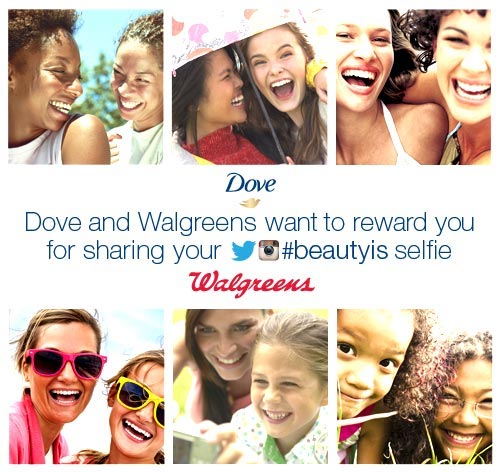 Walgreens and Dove want YOU to share your real beauty with the hashtag #BeautyIs. They have made a commitment to building positive self-esteem and inspiring all women and girls to reach their full potential and acknowledge that beauty can be defined in many different ways.
That's where the selfie comes in. Everywhere you look these days people are sharing selfies on social media. Very often, the motivation behind posting a selfie is self-serving. Walgreens and Dove are encouraging women and girls to use their selfies for good and to show what #BeautyIs means to them with a picture like one of these:
• A self-portrait that captures your natural beauty
• A picture that shows you sharing a positive moment with someone else
• An image that shows you giving back
• A picture that portrays your overall personality
If you join in and share your selfie with the #BeautyIs hashtag on Instagram or Twitter and tell them what BeautyIs to you, you can also have a chance to win! See how to enter for a chance to win here.
What does beauty mean to YOU?