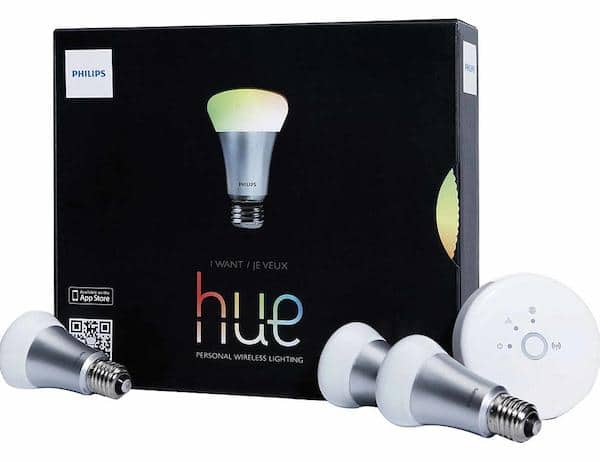 I remember as a kid watching the Jetson's and seeing all the cool things that "space age" family had in their house. They all seemed beyond belief and extremely futuristic. While some of those things are still a bit out of our reach (like a grumpy robot maid who converses with us and a family car that flies), some of them are available TODAY!
Technology has come a long way in the last decade and all that technology is making it into our daily lives inside our homes – giving us convenience, security and entertainment like we have never had before. Sears Connected Solutions pulls these helpful products in one place: From wireless, streaming entertainment, media and devices; to smart thermostats, home security and wifi baby monitors; to fitness trackers, smart watches and wearables, and more. As they sasy, it is "Smart Made Simple".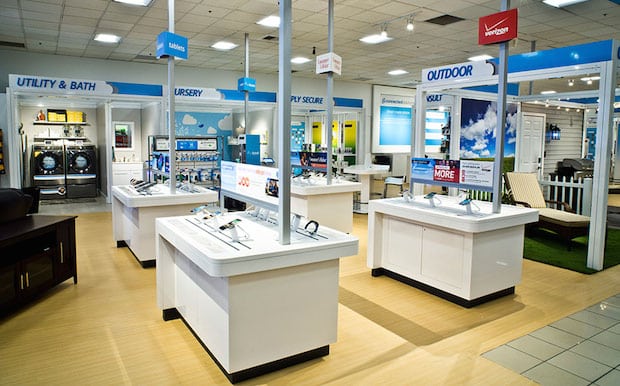 We had a chance to try out one of these products from Sears Connected Solutions – the Philips Hue Personal Wireless Lighting Starter Pack. This super-cool set lets you change the tone, contrast, white light and spectrum of color to create the perfect lighting for every situation. And you control it all right from your smartphone or tablet!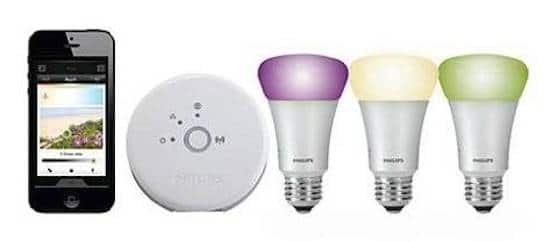 The Philips Hue Personal Wireless Lighting Starter Pack comes with the Hue Bridge, which can connect to up to 50 Hue products, and 3 starter light bulbs. Using it is simple. You just replace your normal light bulbs with the Hue bulbs and then download the free app to your smart device. The first time the app opens, it will search for your bridge and connect to the lights. After that, you're all set to use the app to control your wireless bulbs.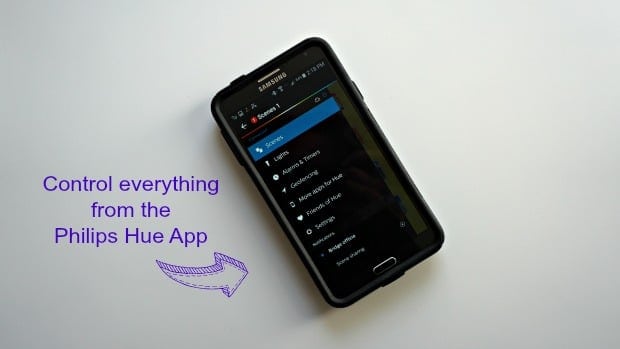 There are so many things you can do with Hue, but the most important for us is to be able to turn the lights on and off when we're away from home. In the past we have used old-fashioned timers on the lights when we have gone on vacation, but with those you either have to have them turning on and off at the exact same time every day, or else set it for a random cycle. With Hue you can decide exactly when you want them to go on and off and do it in an instant. It's perfect for when you're stuck someplace late unexpectedly but you still want the lights on to look like you're home.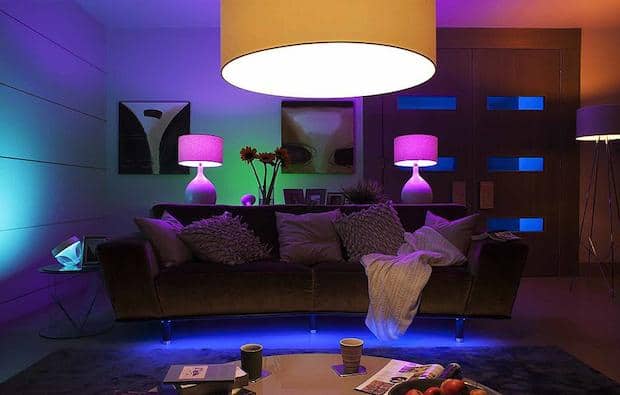 Hue is also great for setting just the right type of lighting. You can experiment will all shades of white light and play with 16 million colors. We currently have two of the bulbs in our bedside lamps. It works great to turn my light to the perfect reading balance while my husband has his set to a low, deep color perfect for getting ready to sleep. You can even use the timer function to gradually change your lights over time and use them to turn Hue into your morning wake up call – much less jarring than a blaring alarm clock! You can do the same as you're falling asleep and have the lights dim gradually.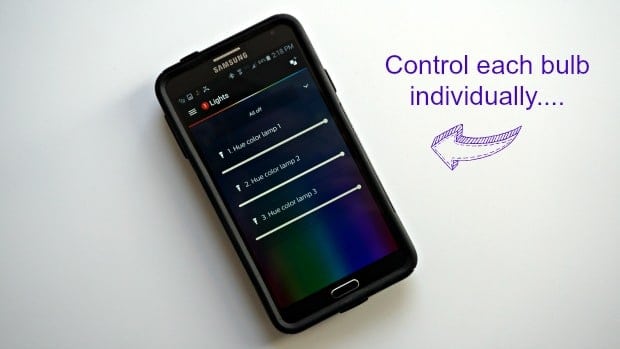 And of course you can just have fun with Hue too. You can sync your lights with music and movies, or program your lights to react to incoming emails, text messages, and news alerts. My husband has been playing with all kinds of crazy color combinations. It's very fun!
Presets help you relax, focus, energize or read:
Set light to the tuned white for reading
*Choose the 'Reading' setting and all your selected bulbs will change to the tuned white light for reading. At the touch of a button, reading becomes a pleasure.
Set your lights to a calming, soft tone to help you relax
*Choose the 'Relax' setting and all your selected light bulbs will change to a soft, soothing glow. It's the perfect antidote to a hectic day, and the perfect excuse to put your feet up.
Specifically designed light recipes to help you focus
*Choose the 'Concentrate' setting and all your selected LED bulbs will change to a tone and brightness that'll help keep you focused and alert. It's a light setting we tested in a school.
Preset white light temperature to help boost body and mind
*Choose the 'Energize' setting and all your selected light bulbs will bathe you in bright and vibrant light.
We're loving our Hue wireless lighting for the security aspect, the "right light at the right time" aspect, AND the fun aspect!! Now we're ready to look for the next way to improve our home with another Sears Connected Solutions!