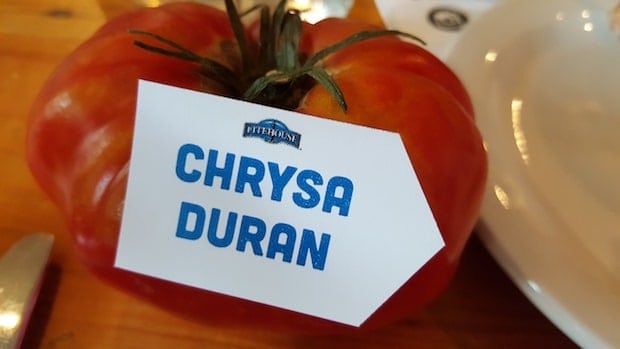 Last week I had the treat of attending a #SeeTheLite dinner with Litehouse Foods at Birchwood Cafe in Minneapolis. I was looking forward to dinner at this local spot because I had heard great things, but had not yet visited. Birchwood Cafe creates fresh, unique food with locally sourced, sustainable, organic and fair trade ingredients whenever possible. That made it a great spot to get together with Litehouse to learn a bit about their products.
While I was excited to try some delicious food and learn more about Litehouse Foods, I must admit I may have been most excited to spend some time with my blogger friends at our table: Ashley from QuirkyInspired.com, Ali of TheMamaReport.com, Debbie from AfricasBlog.com and Stacie from StacieRay.com. Also seated with us was internationally known chef, host, author and TV personality Chef Daniel Green.
Daniel showed us how to prepare a delicious guacamole recipe. I admit that I'm not a guacamole fan, but I was a fan of THIS guacamole! There are two "secrets" to the recipe. The first is that it is extra easy to prepare by using Litehouse Guacamole Herb Blend and the second is that it is extra creamy thanks to the addition of Litehouse Homestyle Ranch Dressing.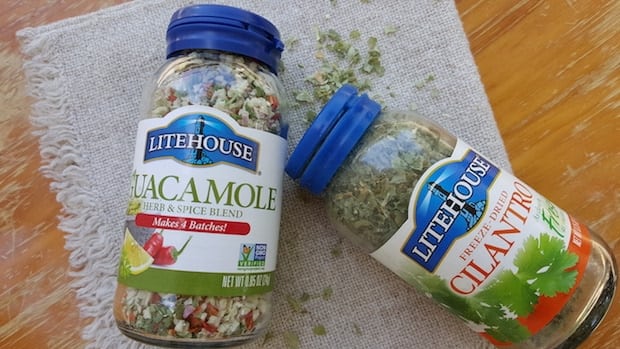 I'm already a big fan of the Litehouse Instantly Fresh Herbs. These bottles or freeze dried herbs add a great dose of flavor to recipes and are a great alternative to buying fresh herbs that cost a lot and go bad in the fridge so quickly! I like the convenience of always having them on hand and not having to make a special trip to the store when a recipe calls for a specific herb. One more plus is that freeze dried herbs not only keep so much more of their original fresh flavor, but they also maintain more of vitamins and nutrients. That's a win win.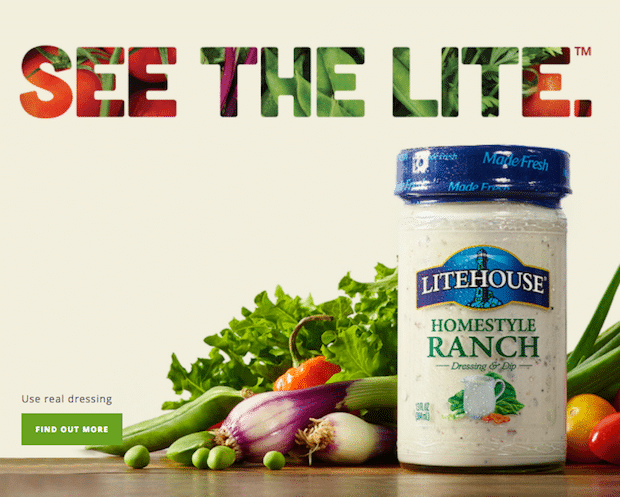 Getting back to the dressing, Litehouse dressings are great for both topping salads AND for cooking. Since they are made fresh for great taste, they are kept cold from the time they are made until you buy them at the store. That's why you have to look in the in the produce section, near the fresh produce – – exactly where real food should be.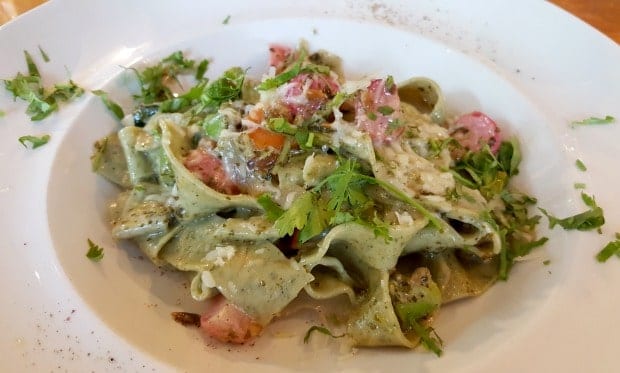 And, as far as our dinner at Birchwood Cafe, the food was delicious! We started with a crostini and cracker plate with baguette crustini, seed crackers, pickled veggies, sunflower seed pesto, jalapeño hummus and Meyer lemon mascarpone AND organic french fries served with Litehouse Homestyle Ranch Dressing for dipping. My entree, the Nettle Pesto Tagliatelle above, featured housemade noodles, sauteed seasonal vegeables, sunflower seed pesto and parmesan. And to top it all off, I finished up with a DELICIOUS carrot cake with cream cheese frosting.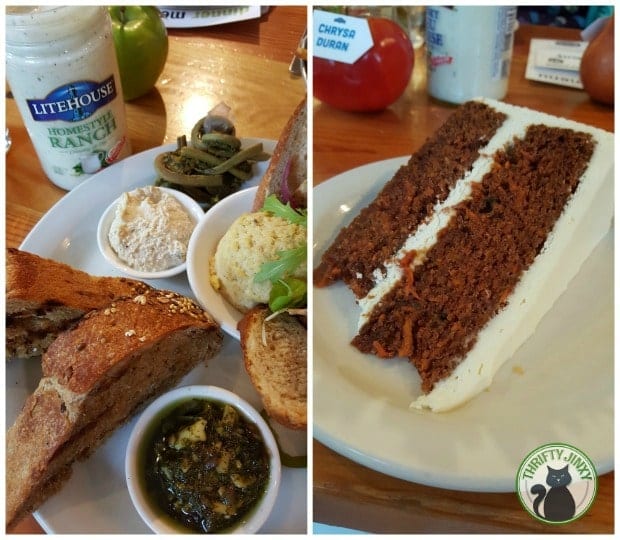 If you're ready to #SeeTheLite and learn more about Litehouse Foods, check out their website and follow them on Facebook and Twitter.