I'm loving this popular trend: coloring books for adults!  Coloring isn't just for children.  It is proven to be relaxing and even therapeutic for adults.  If you love to color, here are some markdowns we've spotted on coloring books for adults on Amazon: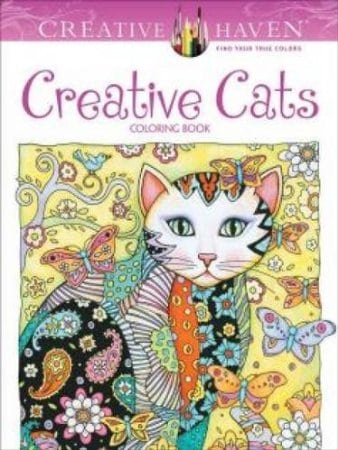 Best Price! Creative Cats Coloring Book – $3.71 (Reg. $5.99)
Cat fanciers and coloring enthusiasts will be enchanted with this gallery of original designs

Form a rich tapestry of motifs that includes hearts flowers and paisleys in various patterns

This book contains more than thirty full-page portraits of pretty cats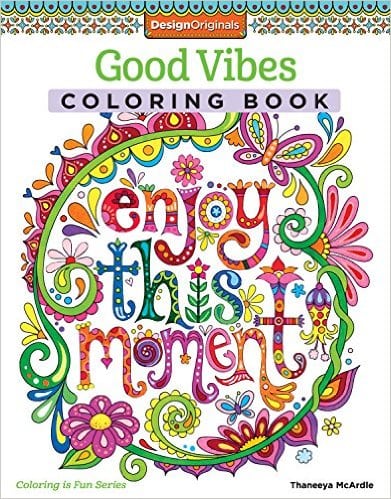 Best Price! Good Vibes Coloring Book – $5.99 (Reg. $9.99)
Enter a world of creative self-expression with this relaxing coloring book for grownups. Inside you ll find 30 amazing art activities that will take you to a happy place of patterning, shading, and coloring. These whimsical images offer a easy way to de-stress and unleash your inner artist.Thaneeya McArdle s transcendental art explores a visual language of shape, form, line, and color. Each vibrantly detailed illustration is designed to exercise your creativity. Beautifully colored finished examples are provided, along with a handy guide to basic art techniques, from patterning and combinations to shading and color theory.This therapeutic coloring book is perfect for decorating with markers, colored pencils, gel pens, or watercolors. Printed on high-quality, extra-thick paper that won t bleed through, all of the pages are pre-perforated for easy removal and display.
Best Price! Lost Ocean: An Inky Adventure and Coloring Book – $10.17 (Reg. $16.95)
With Lost Ocean, Johanna Basford invites color-inners of all ages to discover an enchanting underwater world hidden in the depths of the sea. Through intricate pen and ink illustrations to complete, color, and embellish, readers will meet shoals of exotic fish, curious octopuses, and delicately penned seahorses. Visit coral reefs and barnacle-studded shipwrecks, discover intricate shells and pirate treasure. Secret Garden and Enchanted Forest fans and newcomers alike will welcome this creative journey into an inky new world.  For Lost Ocean, Johanna picked a crisp ivory paper that accentuates and compliments your chosen color palette. The smooth, untextured pages allow for beautiful blending or gradient techniques with colored pencils or are perfect for pens, allowing the nib to glide evenly over the surface without feathering.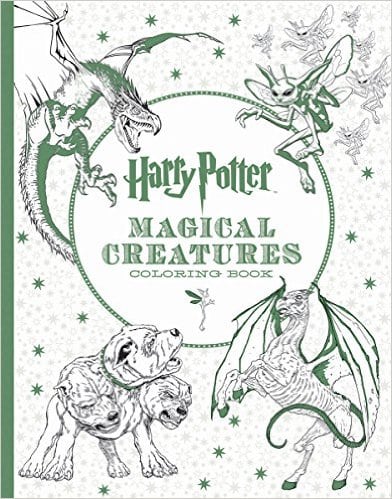 Best Price! Harry Potter Magical Creatures Coloring Book – $9.59 (Reg. $15.99)
House-elves and merpeople, Cornish pixies and dragons–the wizarding world is populated by an unforgettable cast of magical beings and extraordinary beasts. Filled with detailed illustrations inspired by the Harry Potter films, this coloring book presents the creatures of the Forbidden Forest, the Great Lake, and much more. Relive favorite scenes like Harry, Ron, and Hermione's escape from Gringotts on the back of a dragon and explore intricate creature-themed patterns in this interactive journey through the wizarding world. Also included is a selection of stunning concept art and film stills from the making of the Harry Potter films to stimulate your creativity.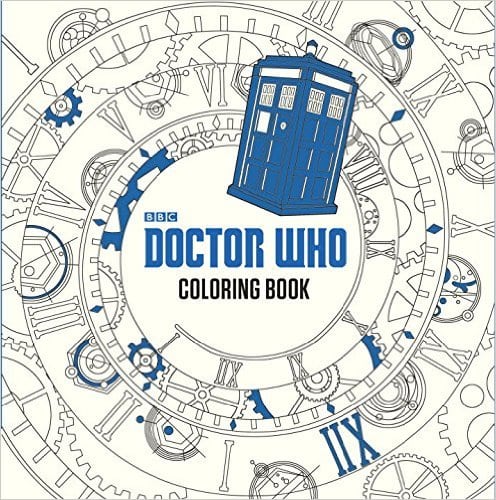 Best Price! Doctor Who Coloring Book – $9.29 (Reg. $14.99)
Planets, galaxies, villains, heroes, the Doctor, the TARDIS and the time vortex–all intricately illustrated in this adult coloring book packed with original Doctor Who art. With 96 stunning pages to color, plus all the best quotes from the beloved TV show, this out-of-this-world adult coloring book is perfect for any creative Doctor Who fan.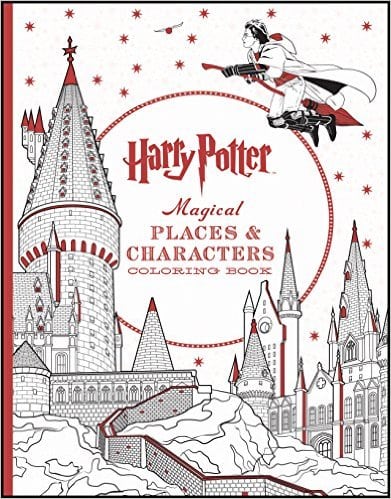 Best Price! Harry Potter Magical Places & Characters Coloring Book – $9.59 (Reg. $15.99)
Explore the many places and characters of the Harry Potter films through the magic of color. From the enchanted ceiling of the Great Hall at Hogwarts to the garish tones of the Dursley's living room, this deluxe coloring book is filled with intricate images that bring fan-favorite wizarding locales to life. With pages of designs inspired by the characters themselves, this coloring book has something for every Harry Potter fan.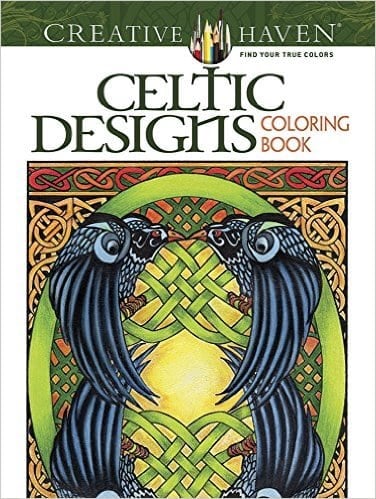 Best Price! Creative Haven Celtic Designs Coloring Book – $5.09 (Reg. $5.99)
These 31 original designs were inspired by and adapted from authentic Celtic artwork. The collection contains full-page examples of key, step, and knotwork patterns as well as spirals and interlacing "ribbons." In addition, the intricate illustrations depict such favored Celtic subjects as birds, fish, reptiles, and insects within stunning decorative borders. Illustrations are printed on perforated pages for easy removal and display. Specially designed for experienced colorists, Celtic Designs and other Creative Haven® adult coloring books offer an escape to a world of inspiration and artistic fulfillment. Each title is also an effective and fun-filled way to relax and reduce stress.