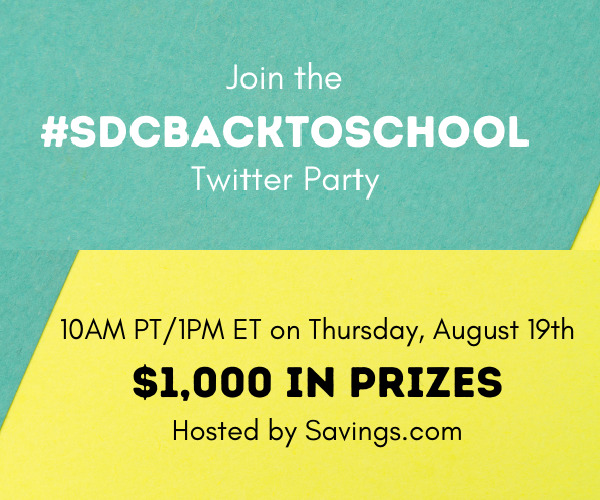 Are you ready for a Twitter party? Join us this Thursday for the Savings.com #SDCBackToSchool Twitter Party where we'll be talking about heading back to school!
The party is THIS THURSDAY, August 19th at 10AM PT/1PM ET. I hope you can join us!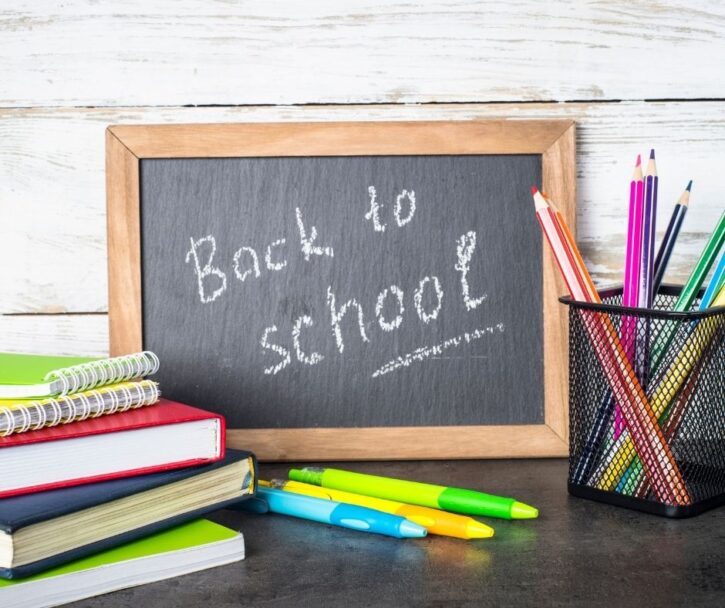 Of course, any Twitter party is better with prizes! For the #SDCBackToSchool Twitter party you'll have a chance at winning $1,000 in gift card prizes!
You need to RSVP to be eligible to win and you can do that at this RSVP link: https://bit.ly/SDCBackToSchool