When I need prescriptions medications I dread paying the often high retail price at the Pharmacy. Lately, those prescription prices are out of control! When I found out about use Blink Health I was astonished by the drastic price difference in my prescriptions. Best of all, they are looking out for me and my money as well. They only make money when I save money. How amazing is that!? It's really settling to know that there are companies out there that have my best interest in mind.
Blink Health is the new way for all Americans to save on their prescriptions. With Blink's technology, everyone now has access to one, low negotiated price on over 15,000 medications. Simply pay online before you pick up at your regular pharmacy to save up to 95%. Blink works whether you're insured, uninsured or something in between. Plus, Blink is completely free to use and purchases are always refundable!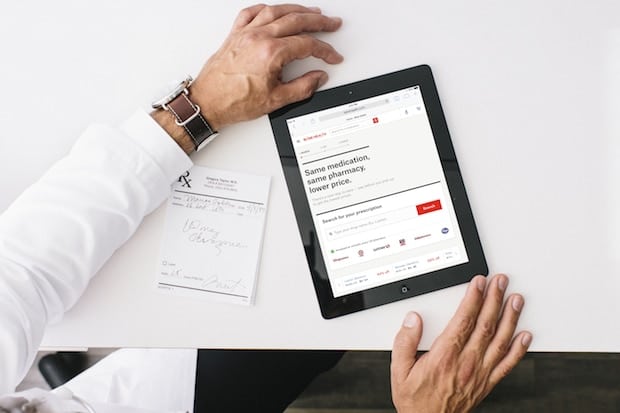 Save More On Prescription Meds with Blink Health
How does Blink Health get these prices?
Blink uses the internet to group together patients and negotiate on their behalf with pharmacies. When you use Blink Health, you are joining a network of over 25 million people. Together, Blink is able to negotiate with nearly every pharmacy and determine one, low price for each medication that is accepted everywhere.
How does Blink Health make money?
There are no membership fees or monthly premiums. Blink receives a small percentage of each transaction. You should only use Blink when Blink's Price beats what you normally pay at the pharmacy… so Blink only makes money when you save money.
How does Blink Work?
Search for your prescription – Blink offers savings of up to 95% on over 15,000 medications.

Pay for it online – You'll get a digital Blink Card – that's your proof of purchase. You can print it out. Blink will also text and email it to you too.

Pick it up at your pharmacy – Fill your prescription at your pharmacy like you normally do. When your pharmacist asks for payment, show them your Blink Card. You'll pay nothing at the pharmacy!
When to use Blink Health
Everyone should check the Blink Price of their prescription to make sure they are getting the best price! Whether you have good insurance, bad insurance, or no insurance at all, you can save with Blink.
Scenario 1: When the Blink Price beats your copay
Having insurance doesn't mean you pay the lowest price. When the Blink Price beats your copay, pay with Blink Health instead. If you have multiple prescriptions, you can use Blink to pay for some, or all of them at your pharmacy.
Scenario 2: When you are uninsured
If you're uninsured, Blink's prices are up to 95% lower than the cash prices for over 15,000 prescriptions. Plus, cashes prices for a prescription can change from pharmacy to pharmacy. With Blink, even if you're uninsured, you pay one low price online and pick up at any pharmacy.
Scenario 3: When you have Medicare
Pay with Blink if your Part D plan doesn't cover your medications, or if your copay is too high. Tell your pharmacist to process Blink as the primary payor instead.
Where to use Blink Health
Blink Health is accepted at over 60,000 pharmacies including all major chains and most independents. Check if your pharmacy accepts Blink here: https://www.blinkhealth.com/pharmacies
Common Questions
Does Blink need my pharmacy info?
Blink does not need to know the pharmacy you plan to visit. You can use Blink at any pharmacy that is convenient for you. The Blink Price is the same at every pharmacy.
What if my pharmacist is new to Blink Health?
That's okay. Your pharmacist will recognize the information on your Blink Card and process it just like insurance. If your pharmacist has any questions, Blink has a Pharmacist Support team ready to assist! Just call (844) 265 – 6444.
Does Blink need a copy of my prescription?
No. Nothing changes with your prescription process. Blink doesn't need to see a copy of your prescription, but you'll still need a valid prescription from the doctor in order to pickup your medication at the pharmacy. Your pharmacist will validate the prescription at pickup.
Can I use Blink for refills?
Blink works for refills and new prescriptions!