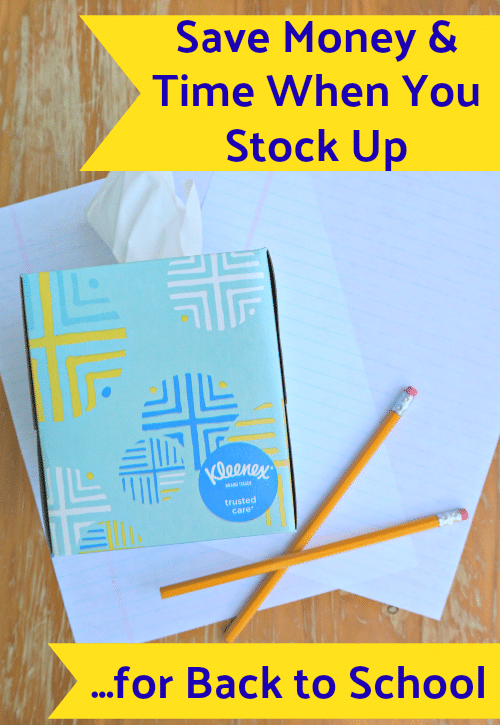 It's hard to believe that the back-to-school season is just about here! Luckily we still have more than a month before school starts again, but I know some of you with kids who start early will be seeing the school buses rolling through your neighborhood again in just a week or two! Getting ready for back to school can be a big ordeal, but with a few simple tips you can save some time AND save some money while buying those back-to-school necessities.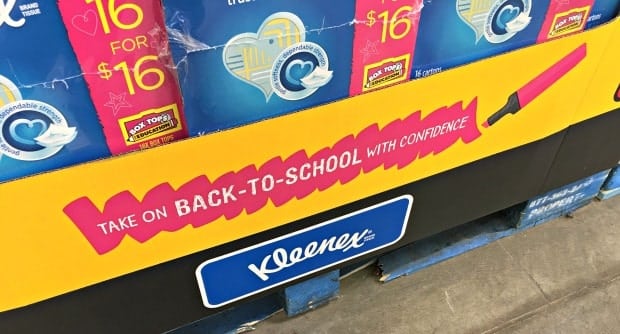 One thing that I love about the back-to-school shopping season is that there are low prices on items you can use both for school AND for your home or even your office. NOW is the time to buy things like pens, notebooks and the always needed Kleenex. By making bulk purchases now, not only do you get a good price for your immediate needs, but you also avoid having to make later trips to the store. Plus, you know in the middle of year the prices of school supplies are sky-high compared to during the back-to-school season. That means its time to stock up while you have the chance to do so at a great price.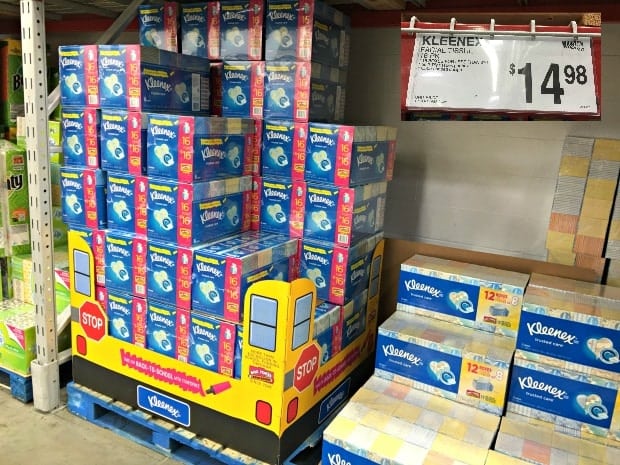 Speaking of great prices, be sure to head to Sam's Club right now where you can get an amazing deal of 16 boxes of Kleenex for under $16! Yes, you don't have to be a math whiz to figure out that is UNDER $1 per box! (And to be totally accurate, the price is actually only $14.98, which means even less per box.) I grabbed this deal at Sam's Club yesterday and can see it's a popular one. They had a display both near the front door and in the paper products section. I saw lots of carts going around the store with Kleenex piled inside!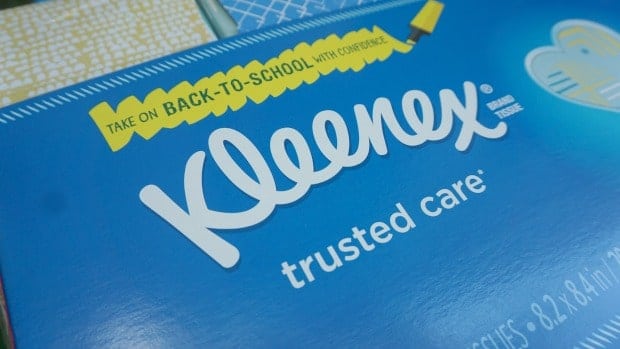 Besides those school supply lists that often require a box (or several) of Kleenex, there are plenty of places to start using a few more of your 16 boxes immediately. We always keep a box in each car and, speaking of cars, in the garage. Add to that most rooms of the house, as well as desks at the office and before you know it we need a second set of 16 boxes.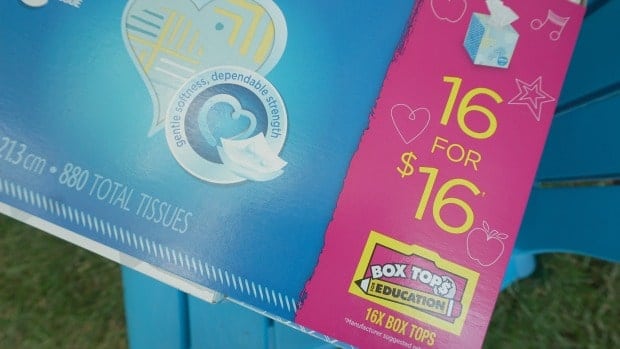 This offer is available at Sam's Club for only a limited time, so be sure to head to Sam's Club to get your 16 boxes of Kleenex for under $16.