Who ever said "There are just too many coupons"? NO ONE! That's why we're happy to share a great source of coupons, discounts and savings from Groupon. Most of us already use Groupon to get great deals on local events, restaurants and more. We also love Groupon Goods for some awesome deals on clothing, technology and almost any other type of "physical" product. BUT, do you know about Groupon Coupons? They work in partnership with more than 9,000 top retailers around the country that want to increase their online business by offering US great discounts to try shop their goods and services.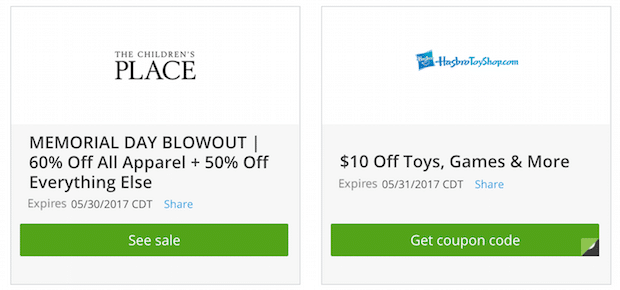 The handy Groupon Coupons is a completely free way for shoppers to find thousands of coupons and exclusive promo codes from lots of our favorite stores like Macys, Target, Home Depot, Old Navy and many, many more!
Groupon Coupons is constantly being updated so you'll always be able to find timely offers for whatever you happen to be shopping for. Since we have Memorial Day coming up this weekend, there are lots of great holiday offers. You'll also find lots of sales and discounts to get ready for summer entertaining.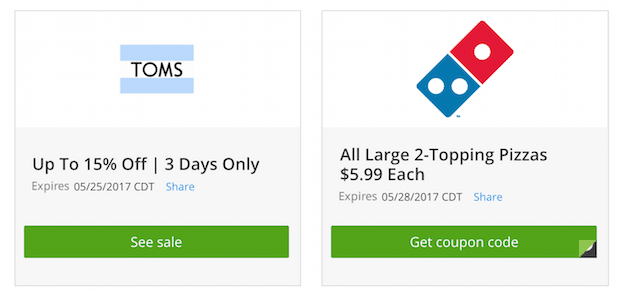 When using Groupon Coupons you can look through all of the offers at once, or you can head to your favorite retailer like Walgreens or Sears and see all the offers and coupons currently available for that store. As an example, if you check out that Walgreens section right now, you'll see lots of photo deals perfect for making Father's Day gifts or graduation mementos.
Head on over to Groupon Coupons and see what you can save on today!