#HoneyForHolidays #DonVictor #CollectiveBias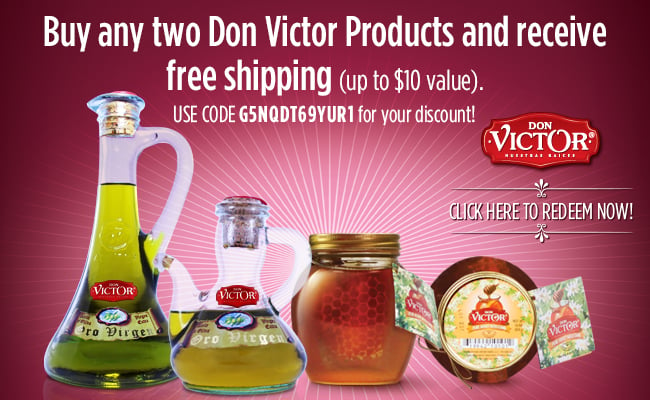 How do you use honey? In your tea? On bread or biscuits? To sweeten your favorite beverages? In your baking? There are soooo many delicious ways to use honey and Don Victor provides premium quality gourmet products, including honey, with superior taste. Their line of honey includes premium orange blossom honey that is 100% pure and natural and is packed with a large piece of honeycomb inside a beautiful glass globe jar. (Which makes it impressive for gift-giving.) Don Victor also offers a unique line of whipped honey with cinnamon, cocoa, or caramel to create a sweet, creamy spread: perfect for breads and pastries and a fantastic alternative to syrup and butter for kids pancakes and waffles.
For a more savory item, Don Victor Extra Virgin Olive Oil is cultivated and harvested from the fields of Jaen, Andalucia, Spain and their decorative, heavy glass cruets look beautiful in any kitchen or table. I love the way these cruets look and it makes them perfect for use right at the table for dipping breads or dressing salads.
Don Victor products would make ideal gift this holiday season! For a limited time buy any 2 products AND get FREE SHIPPING (a $10 value!). To receive the discount, just enter code G5NQDT69YUR1 at checkout. Visit Padilla Website to redeem the offer."
Want something super yummy to make with Don Victor honey? Check out our recipe for Copycat Texas Roadhouse Rolls with Cinnamon Honey Butter!