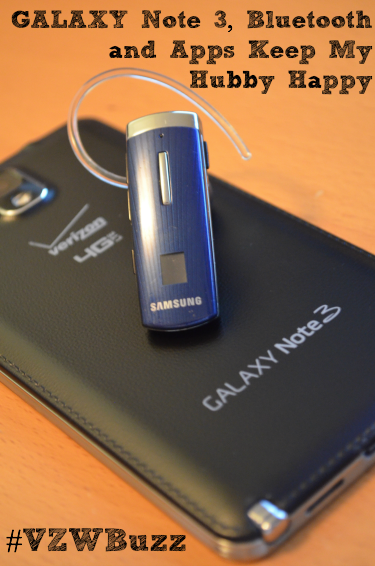 Today I am handing over the posting duties to my husband, Mario. He has been the one using the super cool Samsung Galaxy Note 3 and loading up on other gadgets to go with it. I hope you enjoy as he'll be back again next month to share about the Galaxy Gear!
Hi all of you Thrifty Jinxy readers, I want to tell you a story about my Samsung Galaxy Note 3 and its Bluetooth sidekick the Samsung HM6450.
I have a 2005 Dodge Durango.  It doesn't have blue tooth capabilities, nor does it have an auxiliary jack. It's from that era of technology where a 5-disc CD changer that played burned MP3s was king and cassette players went the way of the dinosaur. What to do?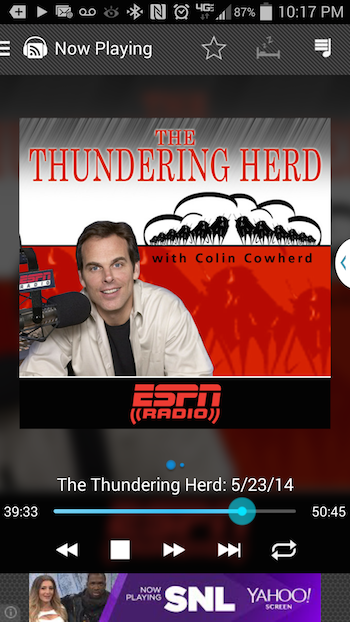 I used an FM transmitter but we live in a city, so there was so much interference!! I acquiesced until I found a Samsung HM6450 stereo Bluetooth wireless headset! I paired that bad boy with my Galaxy Note 3 and voila!! I can fully understand my podcasts from an app I downloaded call Podcast Republic without getting angry at the static. Wife calls? No biggie, its hand free – I can use voice commands to accept or deny the call. (For the purpose of this article and my future happiness….I always say accept.)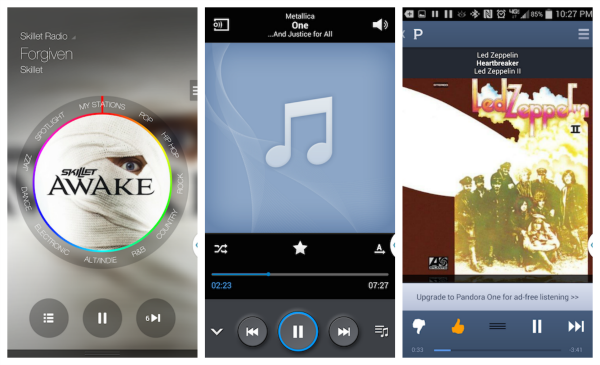 Having Bluetooth stereo headphones has been great. I'm spoiled! A couple of days ago I was going to write about a different topic for the Galaxy Note 3. I was at work and realized I left my headset at home – usually on my breaks I take a walk and listen to music from apps like Pandora or Samsung's Milk. I know it's a weird name, but the app is growing on me. Without my tunes to pump me up…I was dejected and surfed the web instead. Usually before I head out from work I download my latest podcasts that aired earlier that day, but not this day. I had to listen to local radio. Bleh.
A couple of days later I went on a road trip and used the Waze app as my GPS (cool app!! more on that in the future.) My Galaxy Note 3 played my music and provided directions via the Bluetooth. It was seamless and no setup needed. It just paused the music, gave directions and started the music where it left off. I'm one happy camper.