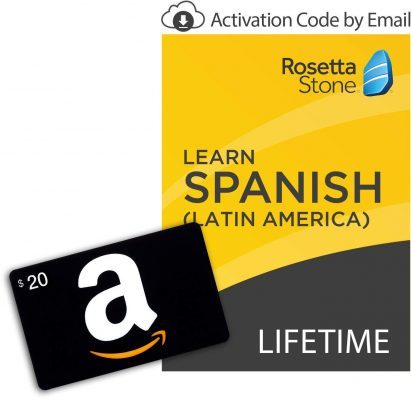 Amazon has a nice deal today on Rosetta Stone lifetime subscriptions! They are on sale for only $179, which is $130 off the list price of $309. Plus, you'll get a $20 Amazon Gift Card with your order!
This is a really great deal and from what I've heard this is a great way to learn a second language, whether for fun or to boost your career. You can choose from twenty-four different languages including Spanish, Chinese, French, German, Japanese, Russian, Arabic, Portuguese, and more.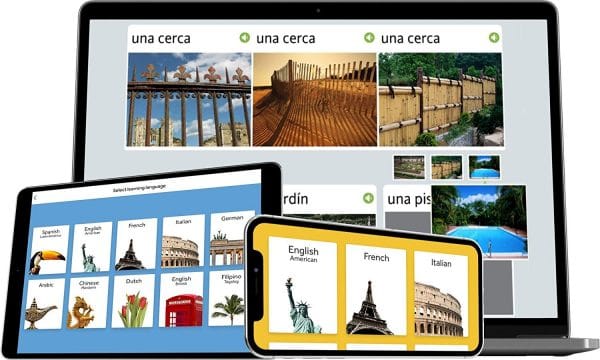 Keep your lessons for life. Purchase one license of Rosetta Stone on Amazon and get all future product updates.

Thrive in another language. With Dynamic Immersion, you'll learn through context by seeing, hearing, speaking, reading, and writing. Just like you do in the real world.

Learn here, there, and everywhere. You're always on your phone so your language learning should be too. Your Rosetta Stone subscription gives you access across all of your devices – mobile, tablet, and desktop.

You will receive a Rosetta Stone digital code in your email and account. The gift card will be shipped to you by mail.
Get started HERE!