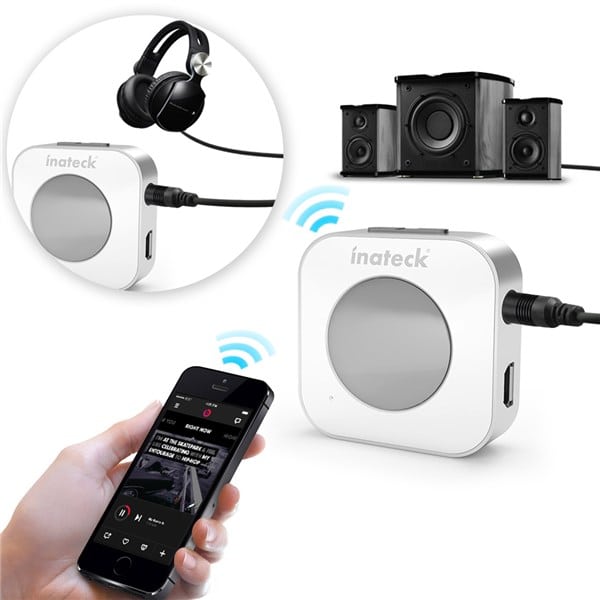 I'm from the generation where I owned that stereo with the 100+ CD changer and once it got older still could not bear to sell it in our garage sale no matter what my wife demanded.  She would say "Why are you keeping that huge electronic beast!?! It's so obsolete and taking up space!!"  She was right.  I just couldn't let go.  There has to be something!
Woo hoo!!  Inateck you did it again!  I'm using the Inateck BR1001 bluetooth receiver on my 20 year old Technics stereo.
All I had to do is:
•Connect the (supplied) Aux cable to the both devices
•Set the stereo to EXT
•Press the main function button for 6s on the BR1001
•Turn on Bluetooth on your phone set to scan and you should see Inateck BR1001
•You should hear on your stereo an connecting beep.
•Adjust volumes and enjoy!!!
To hear this powerful old stereo again is pure joy! Now Chrysa is mad about how loud it is in the house.  Sorry hon, it's been a long long time.  Give me this at least for a little while.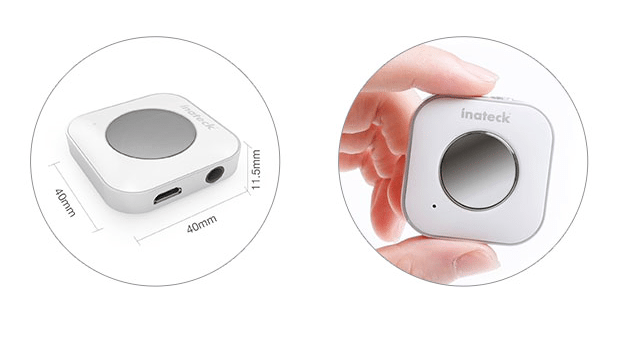 Update:
Charging is something I had to think for long term usage.  I own a 4 port (Inateck UC4001) USB charger and it had an available port.  A simple connection to the BR1001s supplied charging cable and viola! Problem solved.
Enables your conventional stereo to receive Bluetooth signals.Applies Bluetooth 3.0; fast, fluent and reliable signal transmission.Signal range of up to 10 metros, high performance.Continuous operation of up to 5.5 hours with internal battery.

At a simple 3.5mm-connection to your non-Bluetooth speakers or headphones, you can stream music wirelessly from your host devices (smartphones, tablets, laptops) as if by magic. Enhanced tunes at your fingertips – enjoy them in a fresh new way.
Giveaway: One lucky Thrifty Jinxy reader will win their own Inateck BR1001 Bluetooth Receiver. To enter, just complete the entry form below by 11:59pm ET on 4/6/15. Good luck!