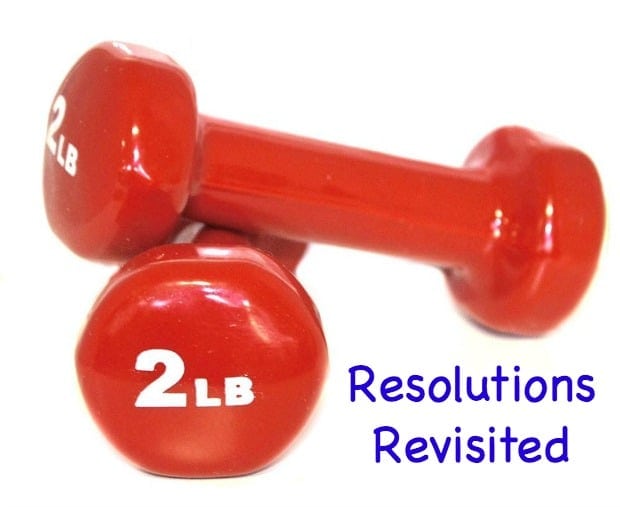 How are those New Year resolutions going? While I don't like to call them "resolutions", I did start the year with a goal to eat better and be more active. Truthfully, I'll say I have had mixed results so far. I have been eating well and cooking a lot of healthy meals from scratch, but the activity isn't where I planned it to be.
My two biggest obstacles have been weather and illness. It seems like almost everyone I know has been hit with either a cold or the flu since the first of the year, and I'm no exception! I caught a nasty, lingering cold that prevented me from being as active as I would like. The other factor is the weather. We have had some VERY COLD days here in the past month or so – many days below freezing and also some below zero. Since my #1 form of exercise is taking long walks with my dog, that idea is just NOT going to happen on those super cold days. It's hard to make it more than a few blocks.
Not being able to get outside with the dog means that I need to find other ways to be active. We do have an exercise bike that works, but I definitely don't enjoy it as much as walking. The other option is dragging myself to the YMCA, which I promise myself I WILL do more often. It just takes a whole lot of time out of the day to get myself there and back. All of which is an excuse, I know and one I need to get around!
The other part of the weather that affects me is cloudy, gloomy days. I don't know if I would actually classify it as Seasonal Affective Disorder, but days I don't see the sun and/or get outside I have minimal energy to get anything done. I need my sunshine!! My doctor does agree that lack of sunshine during our cold winters is an issue for me and she has recommended that I take vitamin D supplements to help combat that.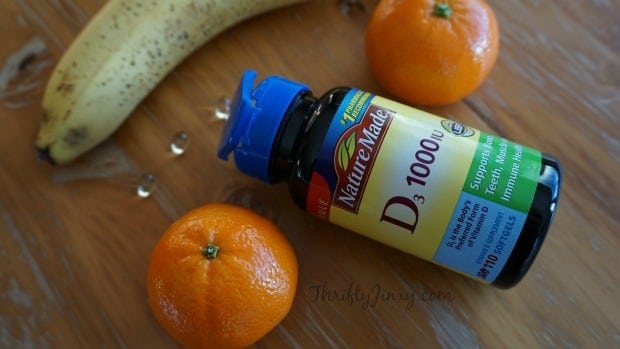 What is Vitamin D? It is synthesized by the skin when we're exposed to sunlight during certain times of the day and year. It can also be found in a limited number of natural and fortified foods sources. Our body needs Vitamin D because it aids in the absorption of calcium, and supports bone, teeth, muscle and immune health.†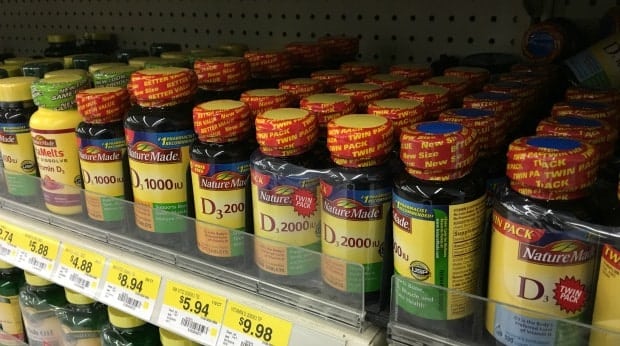 Since I agree that I should be supplementing Vitamin D, I picked up a bottle of Nature Made at Walmart where they always have great prices on Nature Made with no need to wait for a sale. The Vitamin D3, which is what Nature Made puts in their vitamin D supplements, is our body's preferred form of vitamin D. I learned that Vitamin D3 is more effective than vitamin D2 at raising and maintaining adequate levels of vitamin D in the body.† That's good to know! And I'm happy to choose Nature Made because it's is the #1 best-selling brand in the nation for quality vitamins, minerals and supplements* for use in helping support nutritional gaps. Plus, pharmacists recommend it too, making Nature Made the #1 Pharmacist recommended supplement brand in 9 categories**.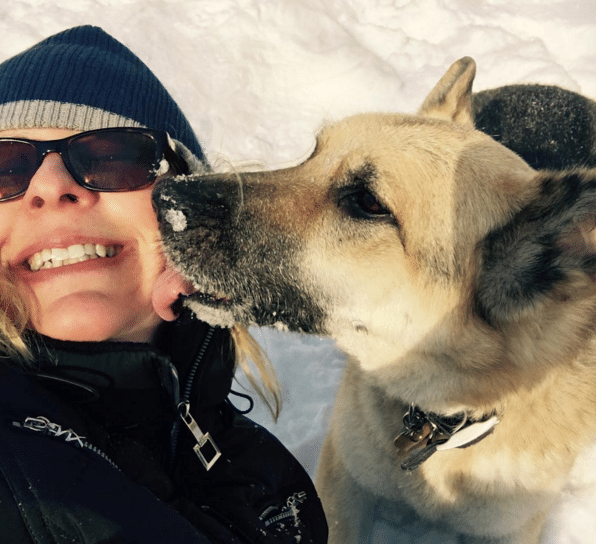 So, now that my cold is gone and I have some renewed vigor, I'm ready to get back into the swing of things and get even more active! I'm taking advantage of any days that aren't too cold to still get outside with my dog. On the cold days I'm off to the YMCA, which I decided to combine with errands I have to run, to reduce the extra time spent on travel.
How are you doing with your health goals? If you could use a little support, Nature Made has created a series of Daily Boosts. It's a helpful way to get some fresh inspiration to keep you going. You can get your own dose of "Vitamin Do" HERE.

Giveaway: You can enter for a chance to win one of 20 $50 Walmart gift cards! To enter, just use the widget below now through 2/15/16. Good luck!
NOTE: I-C will randomly select 20 winners from all program entries and will handle fulfillment of the winning prizes.
† These statements have not been evaluated by the Food and Drug Administration. These products are not intended to diagnose, treat, cure or prevent any disease.
*Based in part on data reported by Nielsen through its Scantrack Service for the Vitamins Category for 52-week period ending 9/26/2015, for the xAOC, FDM, and FM Markets. Copyright © 2015 Nielsen.
**Based on US News & World Report – Pharmacy Times Survey, Nature Made is the #1 Pharmacist Recommended Brand in Nine Categories – Letter Vitamins, Omega-3/Fish Oil, Coenzyme Q10, Flax Seed Oil, Herbal Supplements, Cholesterol Management-Natural, Garlic, Diabetic Multivitamins and Mood Health Supplements