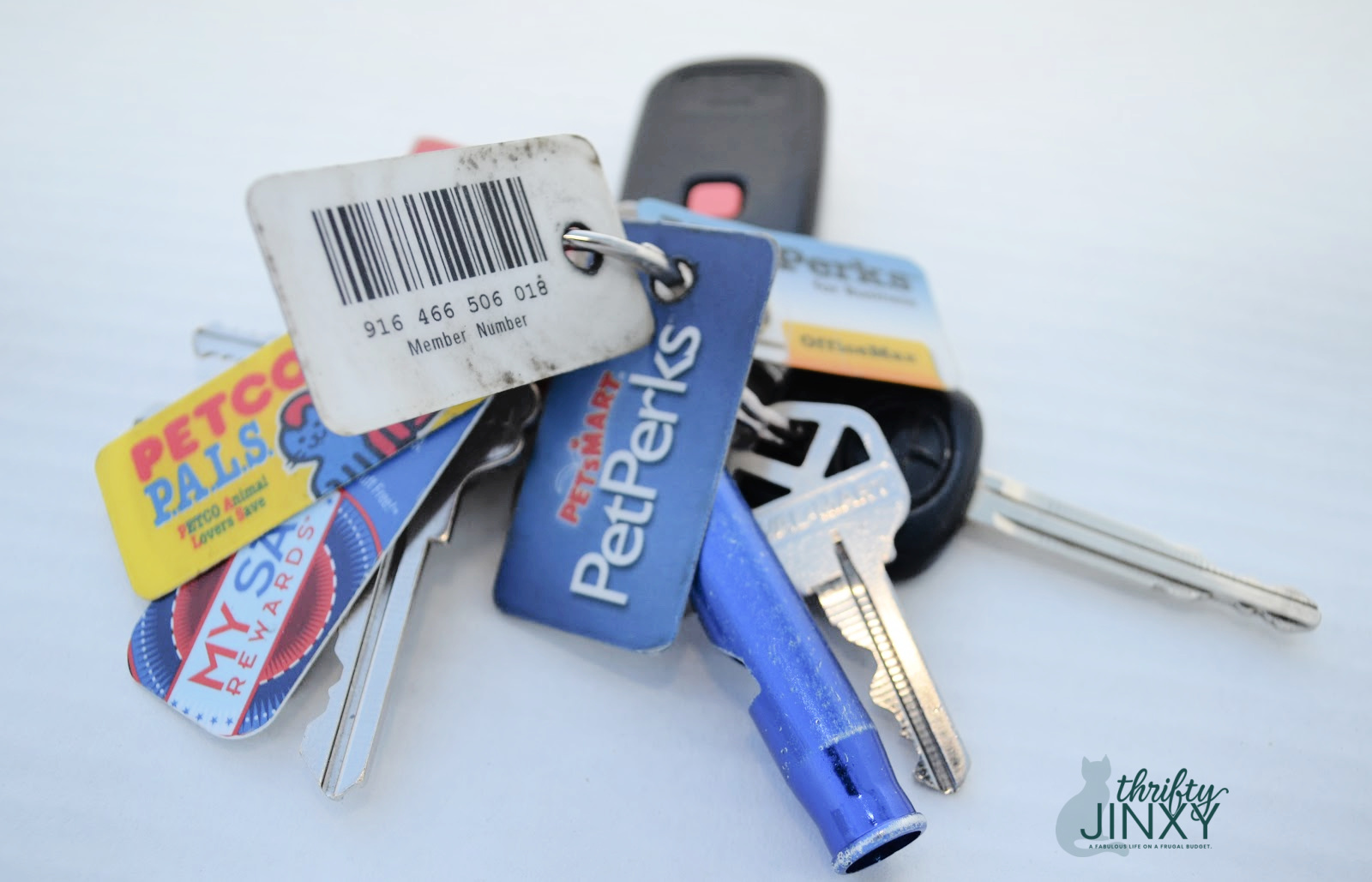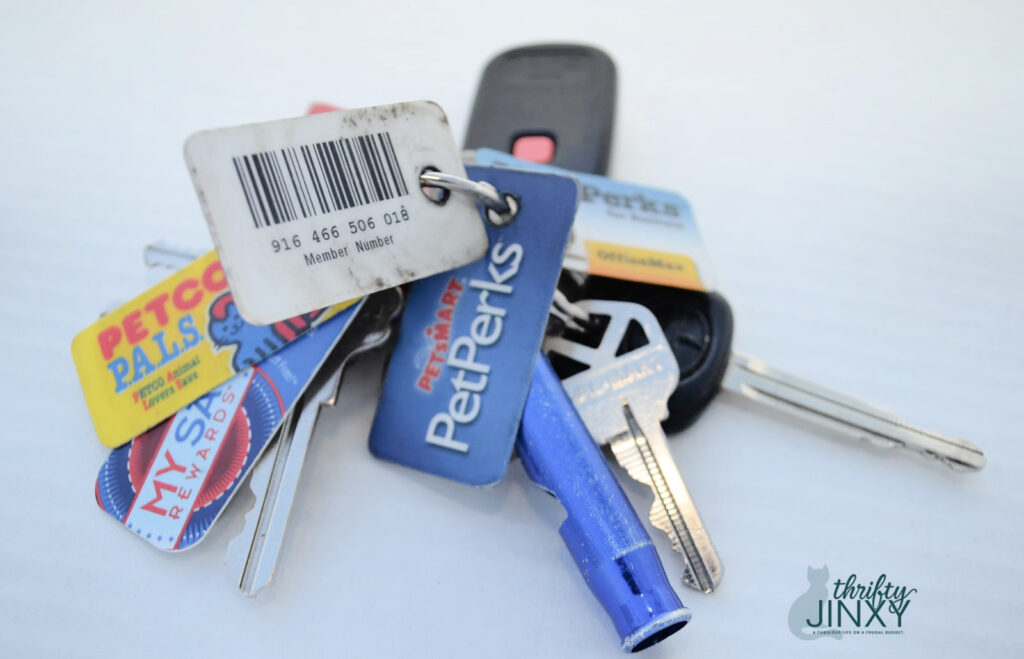 How many store loyalty cards do you have on your keychain? 2? 5? 20? With stores trying hard to keep us as loyal customers, it seems like more and more of them are adding loyalty programs, which is awesome for deals and special offers, but on the downside it means our keyrings and/or wallets keep getting heavier and heavier.
I actually have a "spare" keyring with loyalty cards. Since we used to live in the NY/NJ area and we still visit there often, I have all of my loyalty cards for those stores. When we go to visit I always have to dig around to find that keychain because I don't want to miss out on any savings when I shop there!
Now there is an easier way to deal with all of those cards – the LOC Card. It simplifies things by letting you use a single loyalty card to enroll into participating merchant loyalty programs with a single swipe/scan of your LOC card. Besides the simplicity of one card, you'll also be able to use www.loccard.com to manage ALL of your merchant loyalty memberships in one central, secure place where you can review the status of all your rewards.
When you swipe your LOC Card for the first time with a new merchant, it will automatically enroll you into that merchant's loyalty program. You don't have to deal with any forms or registration. The merchant will then communicate back the LOC site any rewards or special offers that you have earned, all without requiring you to share any personal or private information. If you are already a member of a merchant's program, you can link your existing brand loyalty number to your LOC card, and then you have one less card to carry in your wallet or key chain.
Answers to a few questions:
What comes with a LOC Card? It comes with a standard wallet-sized card, key fob, and free smart phone app.
How do I get a LOC Card? Cards will soon be available from participating merchants.

How much does it cost to get a LOC Card? LOC Cards are FREE. No cost to enroll.
What merchants accept the LOC Card? This new company is currently in discussions with small and large grocery chains, restaurants and retail outlets across the country. They expect to announce their first merchants soon. Look for announcements on their Facebook page and the LOC Card web site! You can help by suggesting we reach out to your favorite merchants at www.loccard.com.
By visiting them on Facebook, you can also enter LOC Card's "Show Us Your Cards" Facebook Contest! Help them celebrate the launch of the LOC Card and "Show Them Your Cards," your loyalty cards that is! Upload a photo of your pile or key ring of loyalty cards and be entered to win a $50 Visa gift card. Three people will win.
Find out more about the LOC Card:
Disclosure: This post was sponsored by LOC card. Any opinions expressed are my own.