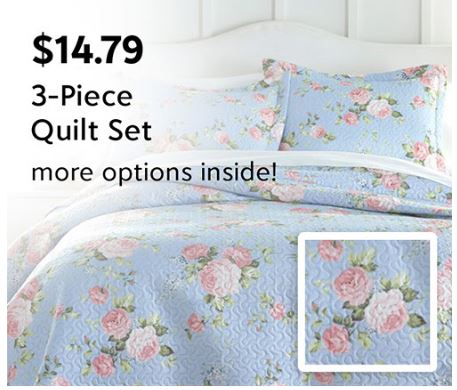 My grandmother was a quilter. She made SO many beautiful quilts for family members, and while she's no longer able to quilt (she's 95 years old…), the work of her hands lives on in the homes of her loved ones. I have a quilt she made on our bed AND a quilt from our wedding decorations hanging on our wall. I LOVE quilts!
Maybe you don't have a grandmother that gave you a quilt, but you can still get one for your bedroom or a guest room with this great deal at Zulily! For a limited time, select 3-Piece Quilt Sets are priced at just $14.79! As of this posting, seven sets are still available at that price (others are available for a slightly higher price point).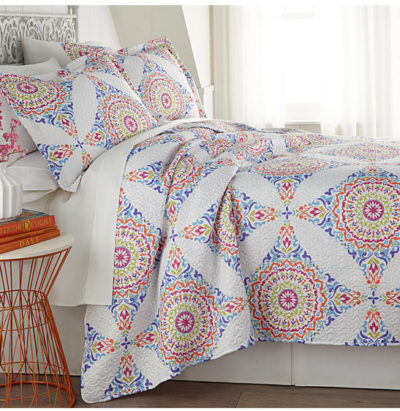 Plus, today only (Friday, 11/23), use the coupon code BIGDEAL676 to get free shipping on orders of $49 or more.
Get yours HERE!