Caribou Coffee inspired and sponsored me to create my #12hrAdventure, but all opinions are my own!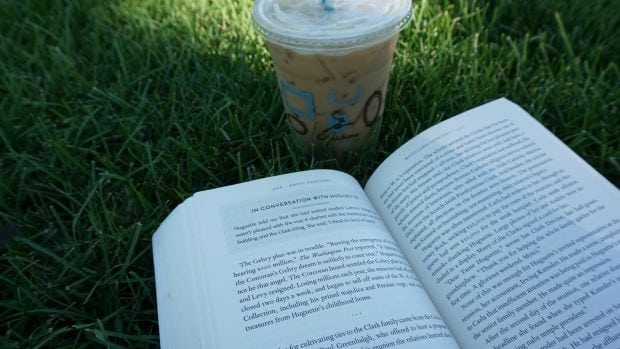 Although it could be described many different ways, when I hear the word "adventure" I immediately think of traveling to far-off lands or hiking through the wilderness. I also think about going new places, meeting new people and having interesting experiences that are outside of the realm of everyday life.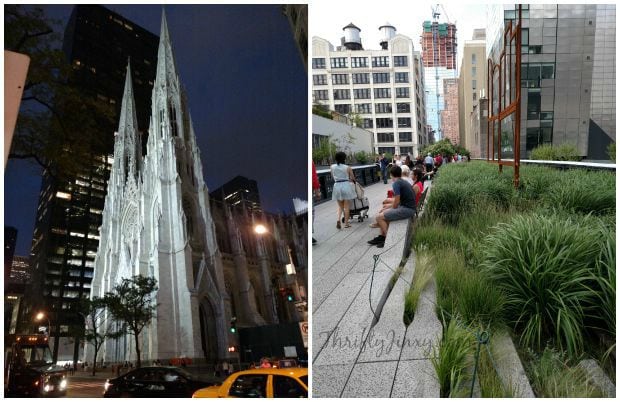 I'm fortunate that with my job I get to have a lot of these adventures often. For example just over a week ago I was in NYC for a conference and doing a lot of wandering around my old stomping grounds in the blocks surrounding where I used to work. Yesterday I spent the day touring the construction site of U.S. Bank Stadium, which will be the new home of the Minnesota Vikings, and making a visit to Vikings Training Camp. In a bit over a week I'll be off to the Travel Media Showcase and a trip exploring the area around South Bend, Indiana.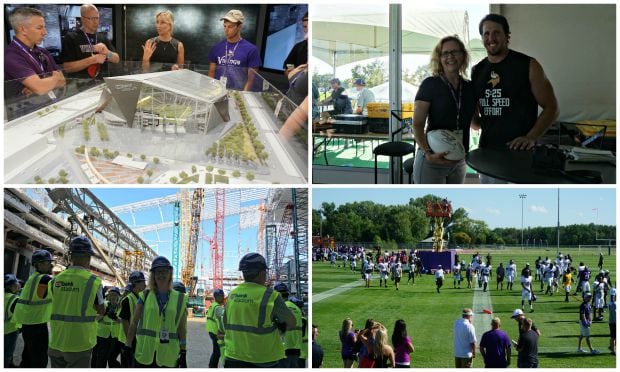 I absolutely LOVE all these experiences, but it also means that when I get the rare chance to have an unplanned 12 hour block to create my own adventure, I like to fill it with quiet time and recharging myself.
I stopped to think about filling a day like this because Caribou Coffee is asking "What motivates you for 12 hours?" The 12 hours part of the question comes from the fact that they take 12 hours to cold steep their Crafted Press – all because they love serving the best to their guests.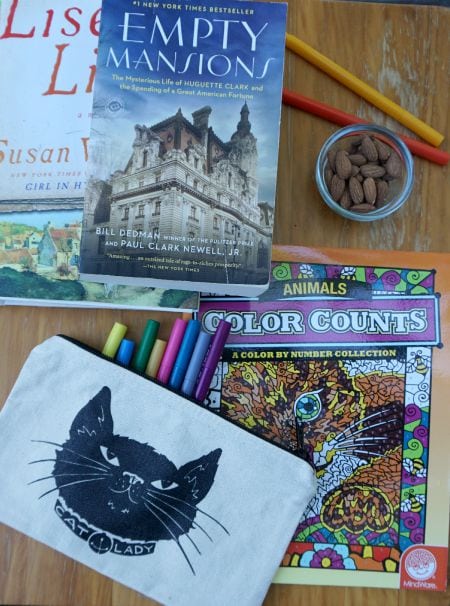 For MY 12 hour adventure, centered on the theme of quiet time and recharging, reading and leisure time are at the core. I admit I'm not good at leisure. I'm a naturally busy person and I have to force myself to take time to stop working, do "nothing", and relax. The best way for me to do that is with a book. It's the perfect way to escape into a different time and place and unwind.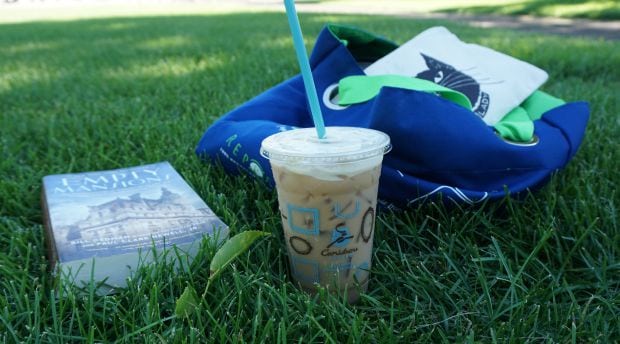 Another way to recharge myself is by stepping back into my childhood with a "grown up" coloring book. For my birthday this month, my sister gave me a super-cool color-by-numbers book and a set of brand new markers. (She even gave this cat-lover a pencil bag adorned with a kitty. I LOVE that!) Coloring is a great way to clear my mind and relax. A color-by-number is even more relaxing because I don't even have to think about what color to choose – it's all spelled out there for me.
Some time outside with my book, coloring book, markers and just a good long nap are the ideal way for me to spend a #12hrAdventure! How about you?
Try it Free: Ready to try Caribou Coffee Crafted Press? Just sign up for Caribou Perks through their mobile app. Then fill out the optional survey and you'll receive one complimentary medium beverage.

Where will YOU go on a #12hrAdventure? Take off with your camera and a Crafted Press and share your adventure on Twitter and Instagram using #12hrAdventure!
Disclosure: This is a sponsored post written by me on behalf of Caribou Coffee.