If you love the look of a real Christmas tree, but want the convenience of an artificial tree, you'll have to check out Balsam Hill. They have the most realistic artificial Christmas trees.
Their trees are truly high quality and crafted to ensure quality and longevity. Then even have a 10 year foliage warranty on signature trees! Their stunning realism is due to their exclusive True Needle Foliage design. It uses bi-colored molded plastic to meticulously recreate Mother Nature's best Christmas trees. They also have so many different options for trees! Not only do they have all different heights of trees, you can also select the level of realism, various types of lights (i.e. colored lights, clear lights, LED lights or a combo of color and clear, but you can also select the shape and the type of set-up.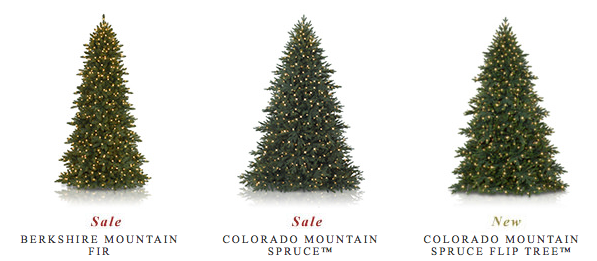 Besides the most realistic artificial Christmas trees, they also offer wreaths, garlands, Christmas decorations and home decor. Like the Christmas trees, for wreaths and garlands you also have the choice of many different sizes, as well as an option for how realistic you want the foliage and whether you want lights or there particular types of lights. Other greenery offered includes Christmas swags, Christmas teardrops and Christmas centerpieces. You can decorate a gorgeous Christmas home with Balsam Hill. You'll really want to take a browse around their web site because their things are so beautiful!