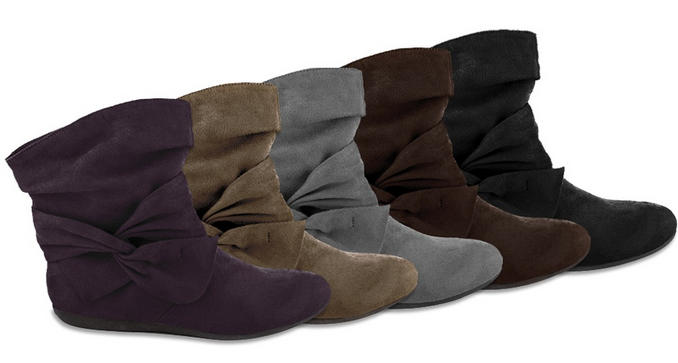 Autumn is coming and that means boot season! Outfit your feet for fall with a pair of Rampage Buckley Faux Suede Ankle Boots for only $19.99 with FREE SHIPPING!
List price for these boots is $59, so this is a great deal while supplies last. You can choose from black, brown, grey, light purple or taupe for these cute boots that are easy for dressing up or dressing down.
You're limited to 3 pair per person, but you may also buy 2 additional as gifts. If you need to return them, return shipping is also free.