This post brought to you by Provost Academy. The content and opinions expressed below are that of Thrifty Jinxy.

My husband and I made the decision last year to homeschool our son. He is just starting school this year as a Kindergarten student and this has been a decision that required a significant amount of thought and consideration.
There are so many perks of providing a home education, but there are also some real concerns. And hands down our number one concern is that he won't get the social interaction that public school will provide. That having been said, I am always looking for great programs such as Provost Academy as alternatives to our homeschool plans.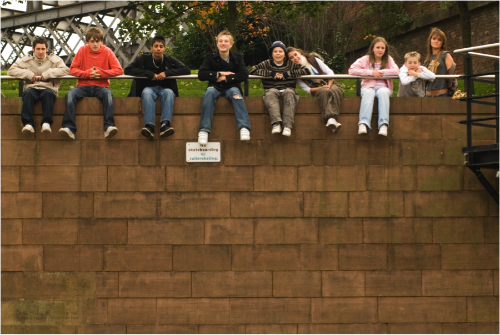 Provost is an accredited online school for high school age students. With their My UnVirtual School Idea, they currently serve grades 6-12 in Ohio, and grades 9-12 in Colorado and South Carolina. There is no cost to enroll since this is a public online school and they have incredible teachers and staff who work on the one-on-one relationships that are so important for students.
Not only will students get the relationships with teaching professionals that are so important, but they will also will be paired with other students who have shared dreams, goals, and aspirations to make peer connections that will motivate and inspire the students' education.
Provost is an incredible online school option! They do a great job at putting the vital social aspects in to a virtual learning experience. Here are a few more details on this great program:
They are accredited. This means the diplomas students receive when they graduate from Provost Academy are real and they are recognized by colleges and the military.
There is no cost to enroll since they are a public school. Fortunately the value of a Provost education far exceeds the cost, and they work hard to increase that value each and every day.
Their teachers, advisers and administrators work to build one-to-one relationships with students. They are a dedicated group challenging each student to go beyond what they think possible and to care deeply about the learning process not just the outcome.
They know that learning is unique to each student, and flexibility is required. They believe by working together a distinctive learning experience can be created for each student.
At the moment Provost is available in the following locations and you can click the link for more information:
Colorado – Grades 9-12
South Carolina – Grades 9-12
Do you have any ideas on how to make online education a social experience? I think that if there is a social media type environment where students can socialize together online it would be a step in the right direction.
Also, having a program that pairs peers together based on their likes, dreams, career plans and shared interests is an incredible idea! This program is for high school age students, and that is a vital time in a child's life where they are discovering who they are. I love that Provost not only helps them on that discovery path with incredible teachers but also by putting other students in their lives who have the same aspirations.
Find out more by following the hashtag #MyUnVirtualSchool on Twitter and Facebook.
What are some of your ideas for making online education a more social experience? We would love to hear them in the comments below!