Boehringer Ingelheim AH USA, reached out to bloggers like me to share our thoughts about FRONTLINE® Plus. As a participant, I received compensation for my time. Boehringer Ingelheim did not tell me what to say about FRONTLINE® Plus or my experience. Boehringer Ingelheim believes that consumers and bloggers are free to form their own opinions and share them in their own words. #PetApproved #CollectiveBias
Our dog Toby makes us smile every day, is a great companion and a good guard dog. He has a fierce bark that makes strangers think he just might be vicious, something I don't mind when he's looking after our house. But, in reality he is a big sweetie with piles of love to give to family and friends.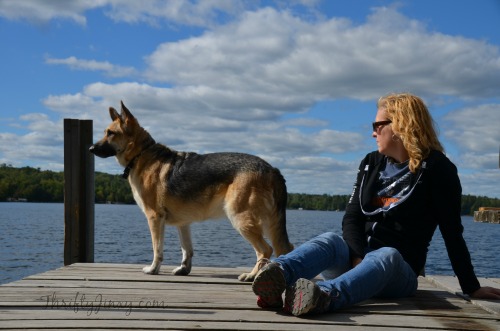 Since Toby gives us so much, we try to return the favor by keeping him happy and healthy. We take that job very seriously. We are always trying to make sure he has the best food, gets regular medical care and the protective care he needs. Over the years we have made a lot of changes in how we care for our dog Toby. We have changed the food he eats several times and even changed the kind of toys we buy him. The one thing that has stayed consistent ever since he came into our lives is FRONTLINE® Plus for Dogs Flea and Tick Treatment.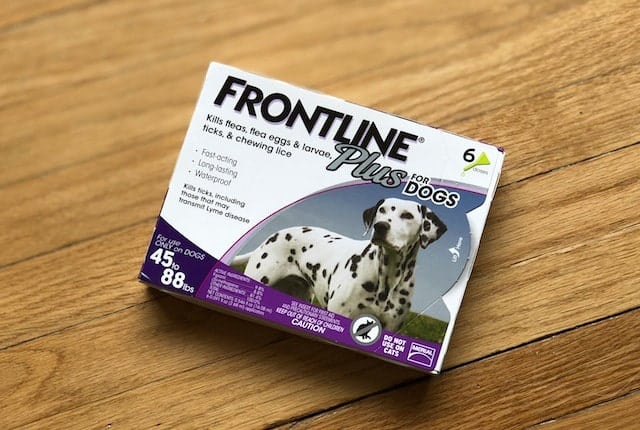 We choose FRONTLINE ® Plus for Dogs both because it is recommended by our vet and also because it's the #1 name in flea/tick control. It has been been trusted by vets like ours for more than 20 years. With just one application, FRONTLINE® Plus for Dogs works non-stop for 30 days killing not only adult fleas and ticks, but also slaying the next generation. And while most everyone knows it's important to protect their pets from fleas and ticks during the hot summer months, we can't forget about spring too! When it comes to flea and ticks it's smart to protect your pets year-round with FRONTLINE ® Plus.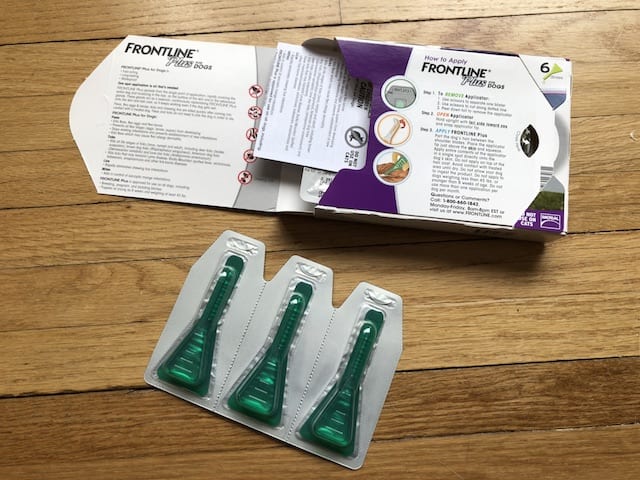 While Toby is pretty small for a German Shepherd, he is still considered a big dog, so we use FRONTLINE® Plus for Dogs Large Dogs (45-88 lbs) Flea and Tick Treatment, available at Walmart. It gives us peace of mind that he is protected from fleas and ticks and makes us happy to let him run around outdoors without having to worry about fleas and ticks.

FRONTLINE® Plus for Dogs Application Instructions:
Applying FRONTLINE® Plus for Dogs is simple. Be sure to do it every month, year-round. Just follow these helpful instructions:
• Before applying, remove your dog's collar
• Remove 1 applicator from the package.
• Hold upright with foil side toward you and snap applicator tip.
• Part your dog's hair between the shoulder blades. Place applicator tip just above the skin and squeeze.
• Apply entire contents of the applicator in a single spot. Repeat steps 1-4 every 30 days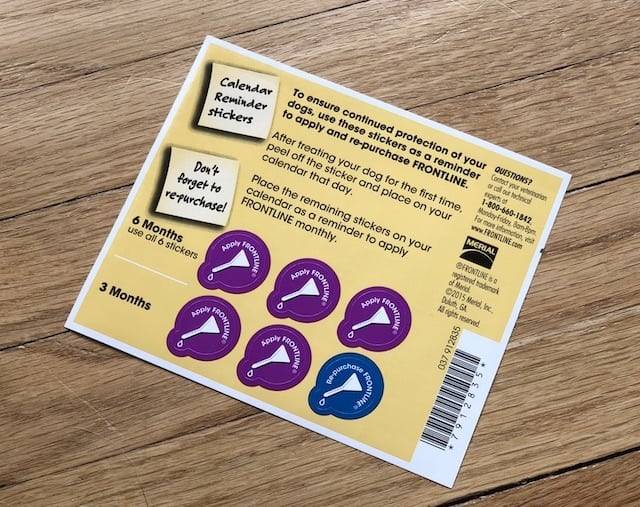 And FRONTLINE® Plus isn't only for full-grown dogs. It can be used for puppies as early as 8 weeks old, as long as they have reached at least 5 pounds. It's great to get puppies into the habit of application every month. FRONTLINE® Plus for Dogs makes it easy to remember because they enclose a sheet of stickers in every box that you can use to mark your calendar to remind you. Toby loves application time because it always means he will get a treat after we've applied FRONTLINE® Plus as a reward for sitting so nice and still.