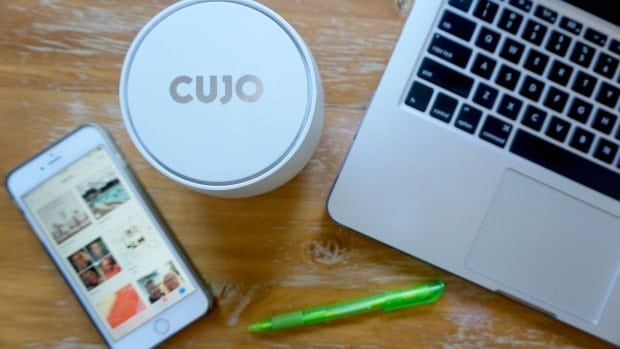 Doesn't it seem like every week we hear about a situation where someone we know or a whole group of people were hacked, had personal information compromised or in some other way had a "security breach"? While I would never want to go back to the days before we had all the connectivity that makes our lives easier, I do get concerned about the digital security of myself and my family. It sometimes seems a bit overwhelming to even know where to start, but one easy way to make things safer is by protecting your home network with a CUJO Smart Internet Firewall.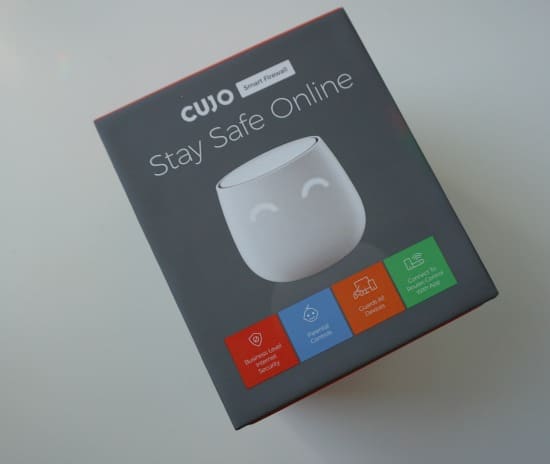 We recently set up our own CUJO, thanks to Best Buy, and I'm glad we did! Its mobile apps let us control the firewall's settings while it protects all of our networked devices like smartphones, laptops, tablets, gaming consoles as well as our smart devices around the house like our security cameras and smart doorbell – keeping hackers out and protecting our online privacy.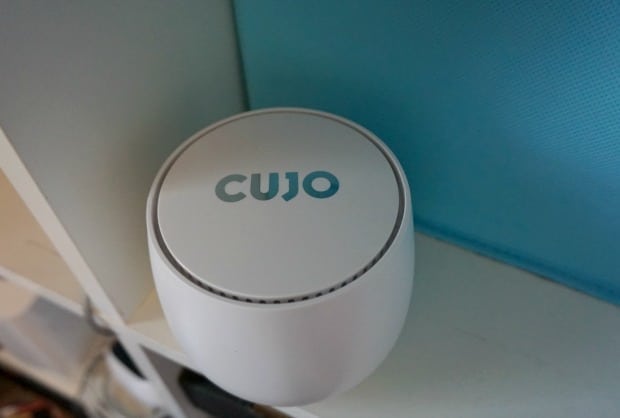 Modern homes have SO MANY connected devices. While they are great for convenience sake, they aren't protected by antivirus, so that leaves you home open to hackers. The CUJO uses machine learning to secure everything from tablets to TVs and baby monitors. It uses cryptographic hardware acceleration to offer fast and reliable security. That means our financial and personal information is protected from hacking, phishing and malware, which gives us a lot more peace of mind!
CUJO also provide internet safety for kids. Parents can set up CUJO to limit social media and to block offensive websites. CUJO also lets you monitor your child's browsing habits and control internet access for selected devices. The parental controls let you set times limits, schedules and sites that are permitted. You can apply this access policy to just specific devices (i.e. only your kids' phones/tablets) or you can apply it to all devices on your network.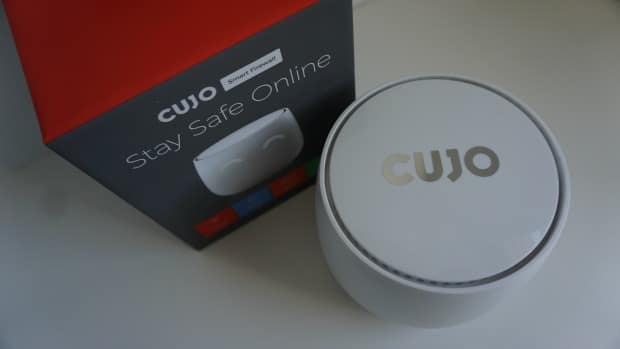 CUJO is super easy to set up. We had it up and running in under 15 minutes by plugging it into our router and following the easy-to-understand guide in the CUJO app, which we downloaded to our iPhones. Now that its set up, it lets us easily monitor the home network activity from anyplace we travel with our phones. There is also an app available for Android devices.
Oh, and I should mention that it is a FREE subscription included with your purchase of the device. There's no need to pay a monthly fee for this protection that keeps going and going and going! Ready to protect YOUR family? Get the CUJO Smart Internet Firewall from Best Buy!