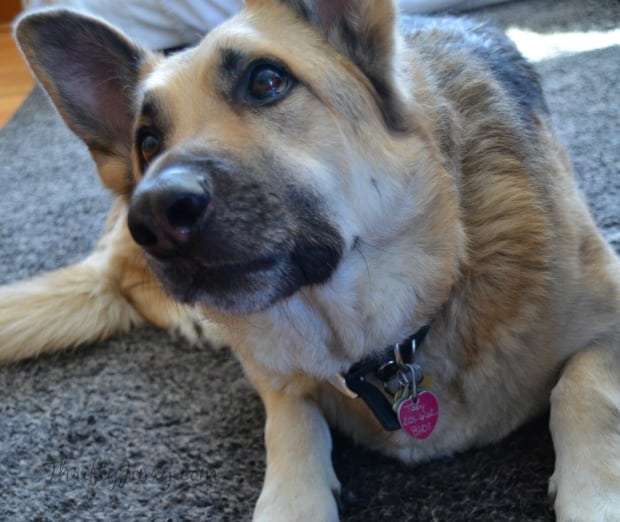 You may have heard your mom or your grandma use the old saying "An ounce of prevention is worth a pound of cure." Well, in some cases an ounce of prevention can prove invaluable, especially when it comes to our health and the health of our families – including our dogs!  There are lots of preventative steps people can take to ensure our good health and we are bombarded with those messages every day through TV news segments, online health sites and magazine articles. BUT, we don't always get good information about what to do for our dogs. AND there is something I think every dog lover needs to know about – dog flu.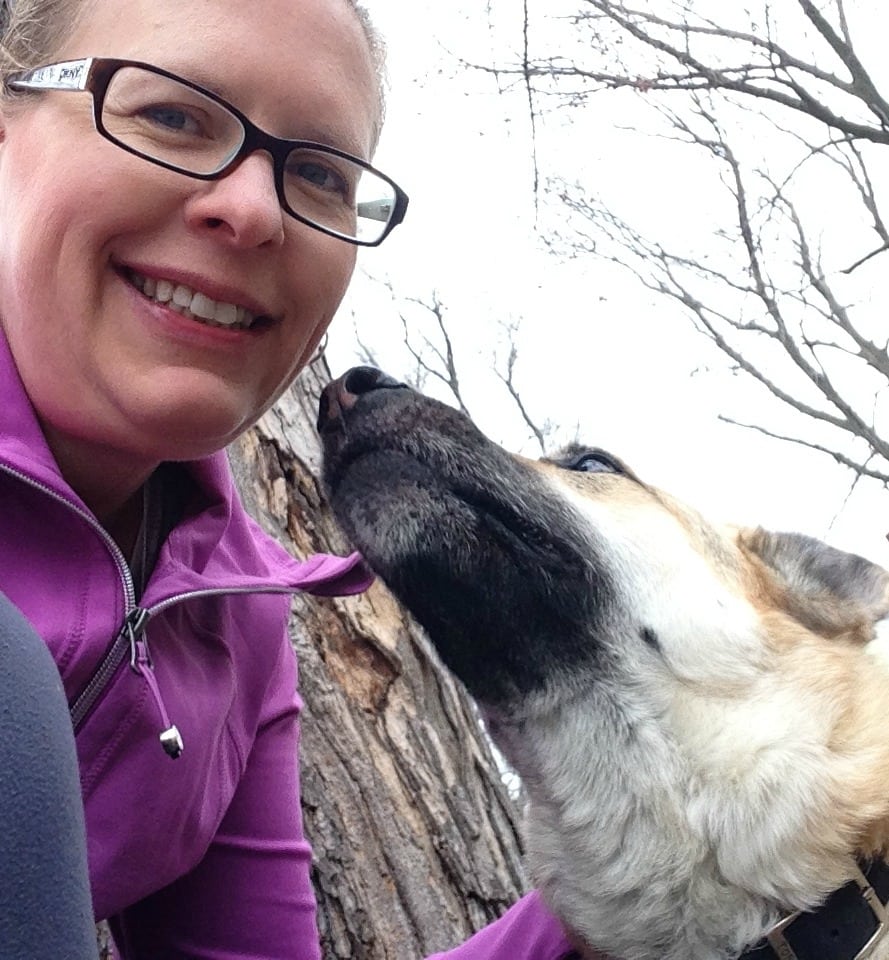 Two summers ago I remember hearing news accounts of large numbers of dogs contracting dog flu, known as canine influenza. Dogs were getting sick and some were even dying and, at first, people weren't sure what was causing it. I first heard of this happening in Chicago, but then it was reported much nearer to us in Minneapolis. I started to get really nervous about taking Toby anywhere. I didn't want him to get sick!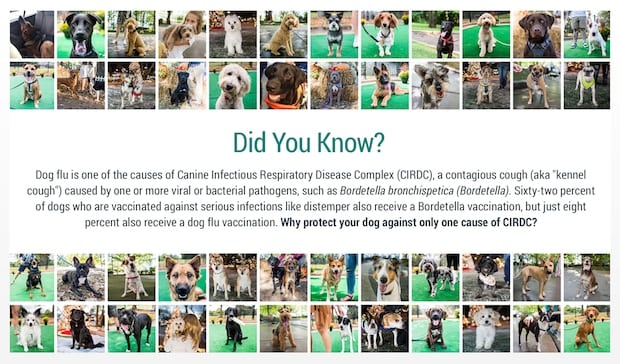 I should probably take a step back and fill you in on exactly what dog flu is and what it does. Unlike human flu, dog flu can strike year round. And H3N2, a new strain of the dog flu, emerged in 2015 and has continually caused outbreaks throughout the country. It is spread from dog to dog via direct contact with respiratory discharge, which could be in the air via a cough or forceful bark, or through contact with a contaminated object like a dog bowl, blanket or clothing.
Signs of dog flu include fever, cough, sneezing, ocular discharge, and lethargy. In the most severe cases, pneumonia may develop and critically ill dogs may even die from complications. Unfortunately, by the time dog flu is diagnosed it may have already been passed on to other dogs because it spreads very quickly. It can be passed on to other dogs for more than three weeks.
While it's easier for us humans to take steps to prevent flu from spreading from one of us to another, it's not so easy with dogs. They don't understand the science behind not sharing drinking bowls or covering a cough or sneeze, or even avoiding others who are sick. Fortunately, you can now have your dog vaccinated by your veterinarian to help protect your dog.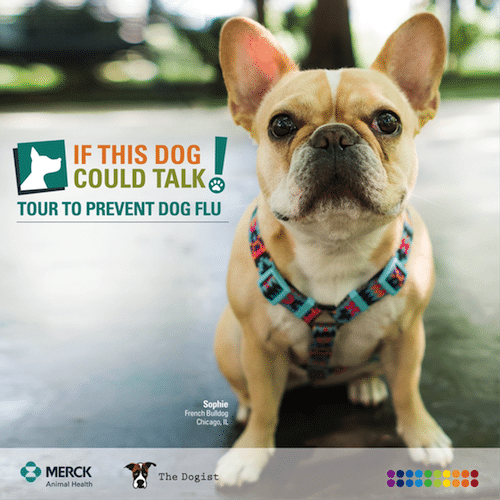 Merck Animal Health is spreading the word about dog flu prevention with the If This Dog Could Talk campaign. So far it has made stops in Chicago, Atlanta, Charlotte and Gilbert, Arizona to help raise awareness of dog flu and how to protect against it. Download the If This Dog Could Talk: Tour to Prevent Dog Flu Album, compiled in collaboration with The Dogist, to view beautiful photos gathered on the tour and find out what you can do to help protect against dog flu.
Download the Full Tour Album here.
©2017 INTERVET INC., DOING BUSINESS AS MERCK ANIMAL HEALTH, A SUBSIDIARY OF MERCK & CO., INC. ALL RIGHTS RESERVED.