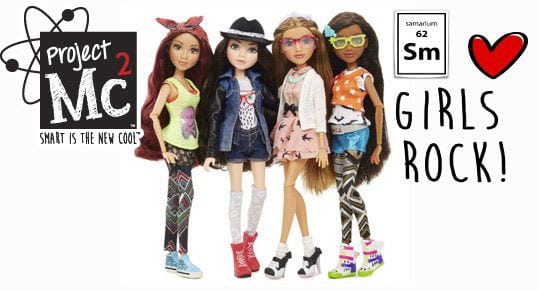 If your kids love playing dolls AND doing science experiments, then they will L-O-V-E Project Mc2 Dolls. Project Mc2 is a team of four super-smart and seriously cool girls who use their love of science and their spy skills as they go on missions for secret organization, NOV8 (that's "innovate"!).
These are real girls with real skills ready to take on anything. Now an original series, only on Netflix! We've found a few Project Mc2 Dolls on sale on Amazon for their best prices ever. We love that the Project MC Square Dolls help show girls that science is cool and encourages them to learn more AND play more!
NOTE: We have updated some of the prices since originally posting. Please note that prices may continue to go down or up.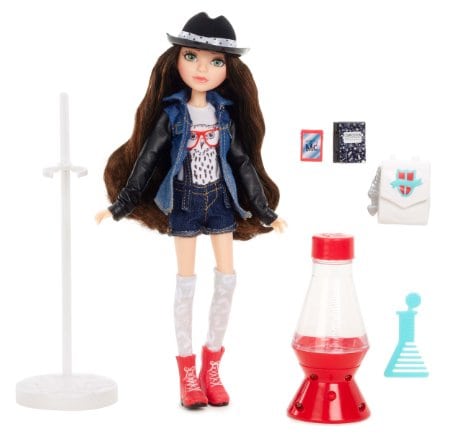 Project Mc2 Doll with Experiment – McKeyla's Lava Light
Perform a real science experiment by building your own lava lamp with Project Mc2, McKeyla McAlister doll

Use household ingredients to complete the experiment

Includes a fun science activity: 5-inch lava light with LED light to experiment again and again

Comes with premium articulated McKeyla doll, dressed in a totally cool outfit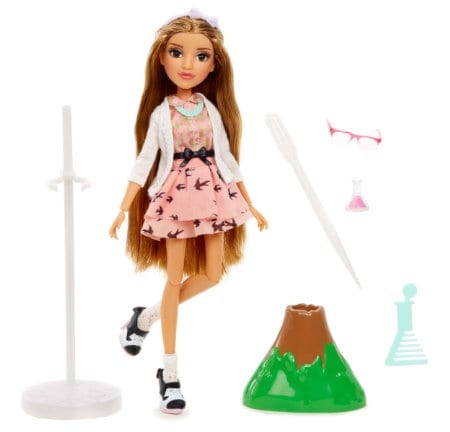 Project Mc2 Doll with Experiment – Adrienne's Volcano
Perform a real science experiment by creating a volcano eruption with Project Mc2, Adrienne Attoms doll

Use safe household ingredients to complete the experiment

Includes a fun science activity: 3″ volcano and pipette dropper to experiment again and again

Comes with premium articulated Adrienne doll, dressed in a totally cool outfit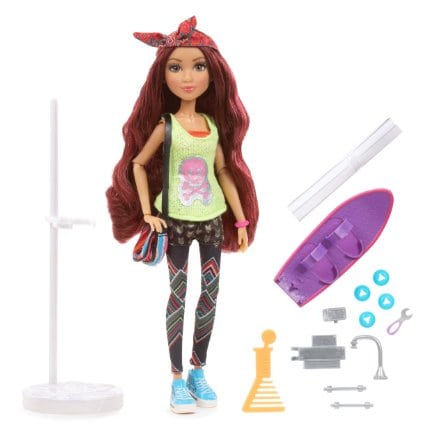 Project Mc2 Doll with Experiment – Camryn's Skateboard
Perform a real experiment by constructing a skateboard using the top secret blueprints with Project Mc2, Camryn Coyle doll

Follow the blueprints to learn the step-by-step creative problem solving and develop spatial skills

Includes a fun science activity: reveal the 3-piece blueprint instructions with water and assemble her skateboard with spinning wheels

Comes with premium articulated Camryn doll, dressed in a totally cool outfit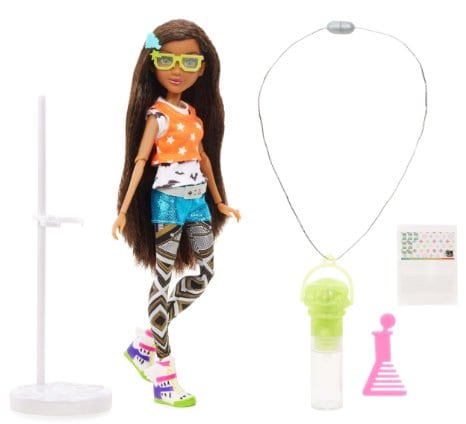 Project Mc2 Doll with Experiment- Bryden's Glow Stick
Perform a real science experiment by making your own glow stick necklace with Project Mc2, Bryden Bandweth doll

Use safe household ingredients to complete the experiment

Includes a fun science activity: glow stick pendant with UV light and necklace cord to experiment again and again

Comes with premium articulated Bryden doll, dressed in a totally cool outfit