Progresso all-natural Chicken, Reduced Sodium Chicken and Beef-flavored broths are 99% fat free and contain no preservatives, artificial flavors, or MSG! Here's my review:
I have been a long-time fan of Progresso products, so when I was asked to do a Progresso broth review for their new line of broth, I was happy to do so! Progresso recently introduced all-natural Chicken, Reduced Sodium Chicken and Beef-flavored broths.
Progresso's broths are 99% fat free and contain no preservatives, artificial flavors, or MSG! They even come in convenient, re-sealable 32oz cartons.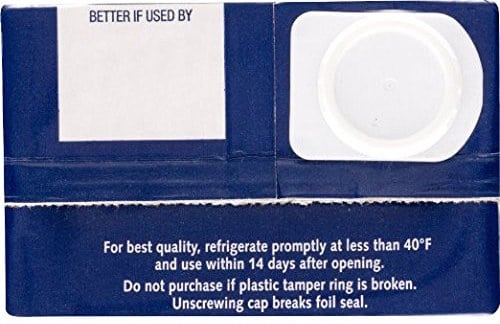 One of my favorite uses for Progresso Chicken Broth is to make homemade fried rice. What I do is first make rice in my rice cooker substituting chicken broth for the water.
When the rice is almost finished cooking, I use my largest frying pan (or the wok if I am ambitious enough to get it out of the top cabinet) to saute a bit of oil – chicken, onion, peppers, and diced carrots.
Once it's browned, I add in some frozen peas (and sometimes corn) and then dump in my cooked rice. I like to season it with Adobo (a latin seasoning) and black pepper, but any seasoning could be used. I then cook the whole thing stirring well so everything is hot and the flavors are mixed.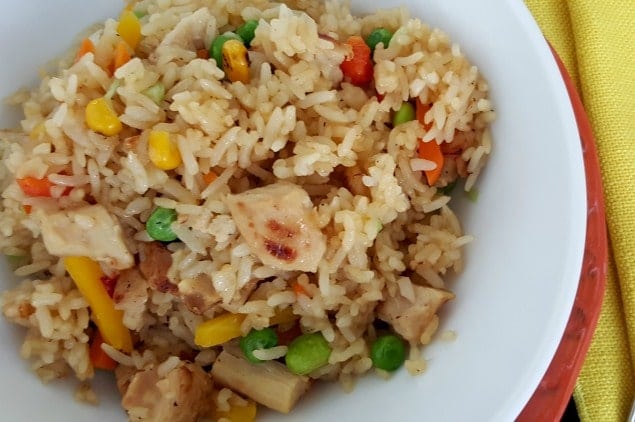 This is really a "throw it all together" meal, so you can use any type of meat you have available (or make it meatless) and use any kind of fresh or frozen veggies. I have also been known to add in broccoli, green beans, spinach, etc.
The Progresso web site has lots of great recipes for you to check out and they are much better about exact measurements and such than I am! See all the recipes here.
Progresso Broth is perfect for both these recipes and my recipe above because it adds a lot of flavor. It's also very convenient because it comes in resealable cartons so you can use just as much as you need and save the rest for later.
Progresso has been nice enough to provide a printable coupon for Thrifty Jinxy readers. You can access the coupon here.( No longer available.)
Even nicer is that three (3) lucky Thrifty Jinxy readers will win a Progresso "Perfect Recipe" Gift Basket! Each basket includes a free coupon for Progresso Broth, a recipe card holder, recipe box and wicker basket, as well as a set of serving spoons and a spoon rest. To enter, simply leave a comment below telling us your favorite holiday recipe. (See rules below.)
RULES:
1) Enter by commenting on this post with your favorite holiday recipe.
2) Receive an extra entry by subscribing to Thrifty Jinxy and leaving a 2nd comment stating that you are a subscriber.
3) Receive another extra entry by blogging about this giveaway and leaving a comment with the URL of your post.
4) All entries must be received by 11:59 PM CST on 12/30/08.
5) Open to those 18 and older who live within the United States.
6) Winners will have 48 hours to respond to the winning notification e-mail. If winner does not respond, a new winner will be selected.
UPDATE: The winners are:
Casey from Germantown, NY
Stacey from Shepherdsville, KY
Samantha from Whittier,CA
Congrats to our winners!!!
* * * * * * * * * * * * * * * * * * * * * *