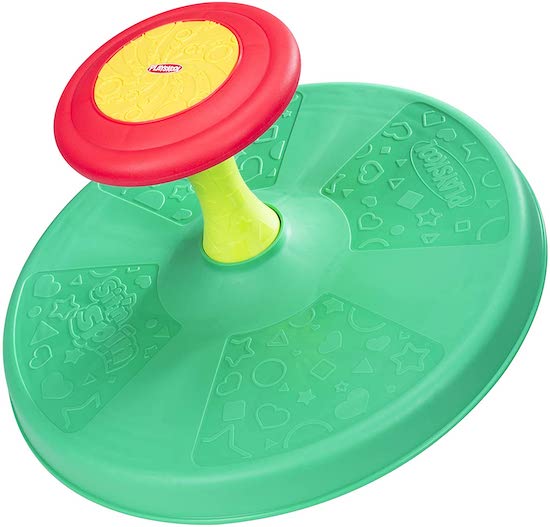 Hasbro has new preschool toy coupons available through Coupons.com. The current coupons are:
$2/1 Mr. Potato Head or Mrs. Potato Head
$5/1 Mr. Potato Head Silly Suitcase
$3/1 Mr. Potato Head Spud Buds
$5/1 My Little Pony (purchase of $20 or more)
$5/1 Playskool Activity Ball
$5/1 Playskool Busy Ball Popper
$10/1 Playskool Dance Cam
$3/1 Playskool Lullaby Gloworm
$5/1 Playskool DinoRoars Hatchlings
$10/1 Playskool DinoRoars Stompers
$10/1 Playskool Musical Sit 'n Spin
$5/1 Playskool Step Start Walk 'n Ride
$5/1 Playskool Swing 'n Score Baseball
$5/1 Playskool Tumble 'n Twirl Top
One awesome deal to get with these coupons is the Sit N Spin on sale at Target this week for $20. Combine it with the $10 coupon to make your final price only $10! (MSRP for this toy is $29.99). If you don't have anyone on your gift list to give this to, it would make a really nice gift to donate to Toys for Tots, Santa Anonymous, etc. this Holiday Season. I'm going today to get one for my nephew. I hope they are still in stock!
Speaking of Playskool toys, I just did a review on Thrifty Jinxy Reviews and wrote about my great customer service experience with them.