November is a busy month with preparations for the holidays underway. I think we're all busy with some combination of meal planning, gift buying, house decorating and preparing for holiday guests.
I'm a big excited that we are moving into a bigger house this month, which means it's a lot easier to have guests in our home and the atmosphere is a bit more inviting – less cramped and more comfy!
When it comes to welcoming guests, my sister-in-law does an excellent job and I like to follow her example of making a welcoming environment. We always love staying at her house not only because it's great to see her, but also because she makes us feel like we're being welcomed into a little retreat.
She is very thoughtful in her preparations and sets up the room and leaves amenities for us to make our stay more enjoyable. If you plan to have a stream of guests throughout the holidays or perhaps into the new year, it pays to prepare now!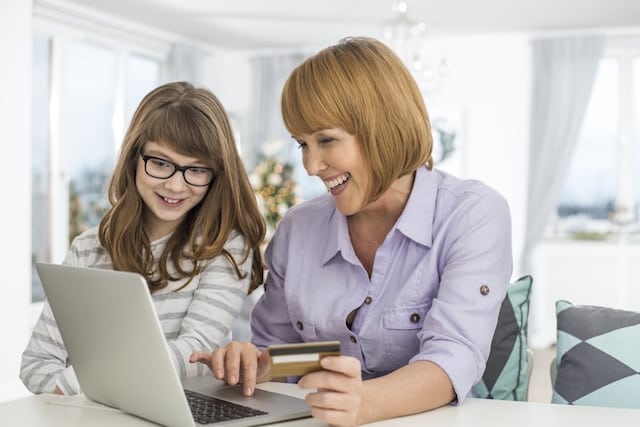 How to Prepare Your Holiday Home for Overnight Guests
A Cozy Bed
When your guests arrive, they may be tired immediately and need a bit of shut-eye. How you prepare the bed can make it extra cozy. At my sister-in-law's house we sleep on an air mattress, but it is a GOOD QUALITY air mattress, which makes all the difference. Make it extra comfortable with pillows in a choice of both fluffy and firm and cozy blankets. A pretty comforter can add the final touch.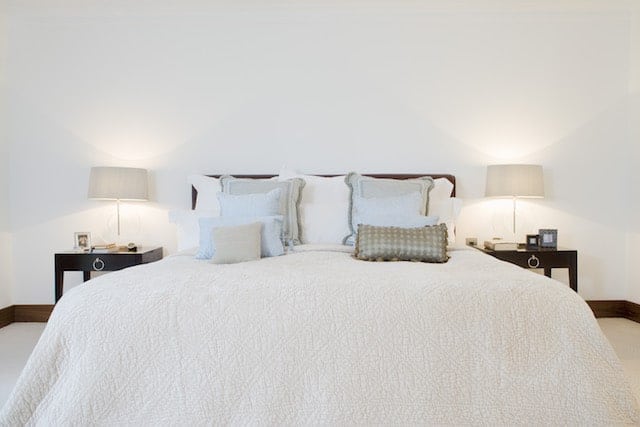 Local Information
If you are working during your guests' stay or will be otherwise preoccupied, they may have time alone in your unfamiliar city. Leave a local guidebook or pamphlets from a few of your favorite attractions. You can also include a gift certificate to a local eatery or coupons for discounted activities.
Snacks and Treats
Who doesn't love a good snack?!? A nice variety is always appreciated with both both salty and sweet snacks. Things like crackers, granola bars, fruit, nuts and chocolate are a good start. Add in a few bottles of water to drink.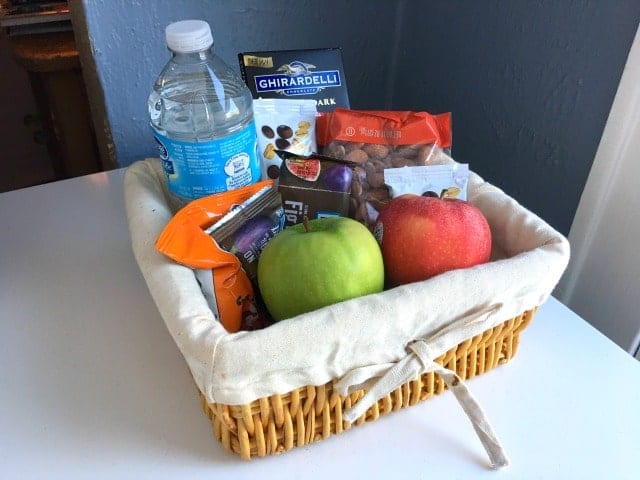 Personal Care Amenities
A small basket of the same type of amenities you would find in a hotel is a nice way to start. Stock it with things like shampoo and conditioner, body wash, hand lotion, etc. But to really be the "hostess with the mostess" think beyond the basics and dedicate a small cabinet or closet in the room to additional items guests might need.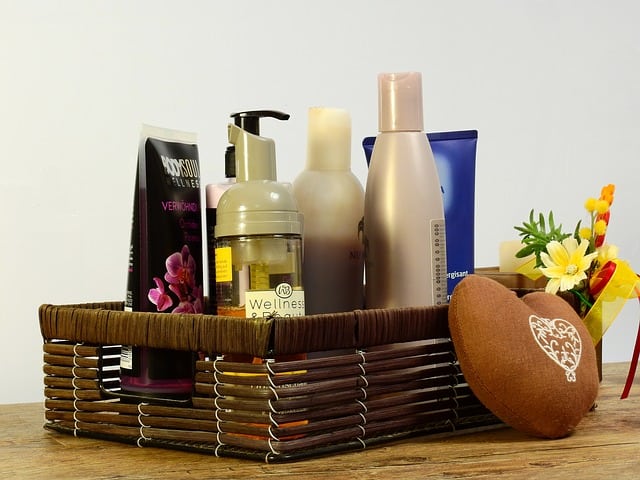 In this personal care cabinet, you can stock items like feminine hygiene products, toothbrushes, toothpaste, shaving supplies, sunscreen, insect repellant, first aid supplies, and other personal care items. It's thoughtful to try to think ahead to any possible needs guests might have.
What steps do YOU take to prepare for overnight guests??