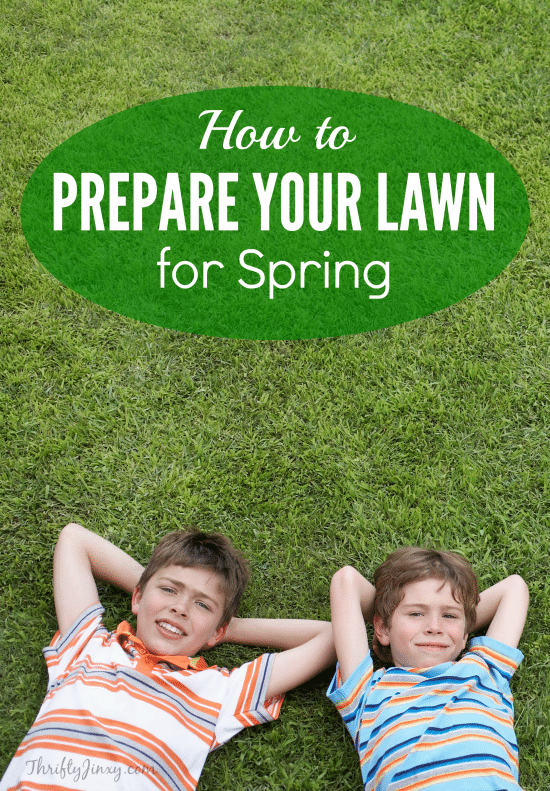 Are you excited for spring and the summer to soon follow? I AM! I can't wait for the days to stay warmer, the sun to be shining, and to be able to get outside and enjoy our yard!
We love spending time outdoors playing games, rough-housing with the dog and, of course, enjoying BBQs and outdoor entertaining!
To make our yards look their best for all that outdoor fun, it's time to think about our lawns now and take a few simple steps to make sure they will look their best all summer long. Spring is the perfect time to repair and revive your lawn!
How to Prepare Your Lawn for Spring
Rake:
Now is the time to remove dead grass, old leaves and any other debris that has built up on your grass over the winter by raking it. This will also increase soil contact when you move on to seeding and allows new young grass to grow more easily. While you're raking, you'll also be able to take a look and see any bare or worn areas you'll need to address.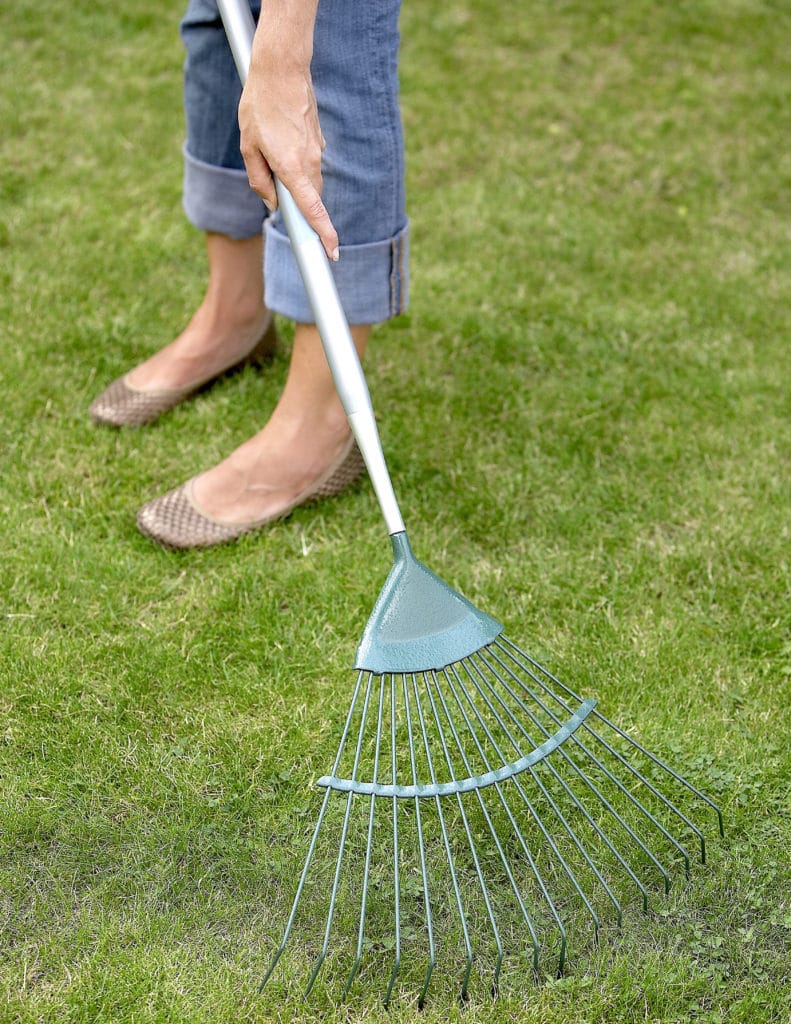 Aerate:
If your lawn sees a lot of traffic throughout the year or spends the winter buried under large piles of snow it may suffer from soil compaction. That means it's time to aerate. You can rent a core aerator that has hollow tines that pull small plugs of soil out of the ground, allowing increased movement of water, nutrients and oxygen into the soil, as well as making for increase the soil contact with seeds and promote new growth. If you don't want to take on this step yourself, you can always hire a professional.
Seed:
Now is a great time to reseed any bare or thin patches in your lawn or even to start a brand new lawn in an area that is currently bare. By seeding now, it gives the grass a chance to grow in healthy and strong before the heavy use of summer starts. To select the right seed for your area of the country, talk to a turf specialist at a garden store or your local university extension office. They will be happy to help. They should be able to identify a seed that is similar to your existing lawn or, if you've experienced recurring problems with your lawn, suggest an alternative type of seed. After the new seed is planted, water lightly but regularly to ensure the reseeded areas stay damp until the new grass grows in.
Control weeds:
If you're like us and have wound up with a crabgrass and dandelion covered lawn in the past, now is the time to consider applying a pre-emergent herbicide before this year's new weeds emerge. If you lawn is healthy and lush, it will squeeze out weeds, BUT a damaged lawn might need some help. Talk to a specialist at your local garden store to decide which herbicide is right for your lawn and ask for some instructions for how to apply it. While we want them to kill weeds, herbicides can all kill grass seeds. If you have applied new seed, you'll want to make sure you use a product that won't affect the new growth.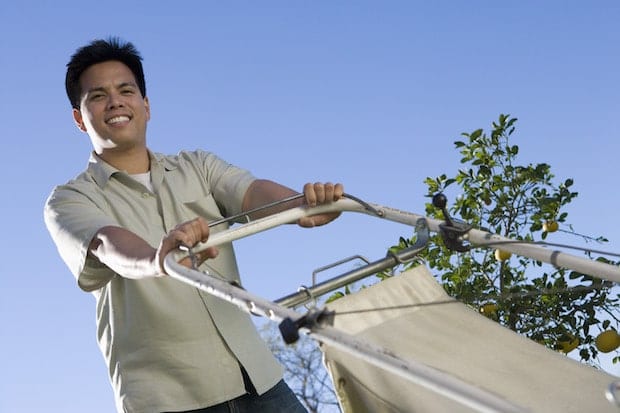 Lawn Mower Maintenance:
It's best to make sure your mower is in working order BEFORE you need to use it! You can bring it to your local hardware store for an annual servicing, or do it yourself by changing the oil, changing the spark plug, cleaning or changing the air filter, and sharpening the blade. Most lawns are ready for their first mowing when the grass is 3 inches high, but recently overseeded existing lawns or newly seeded areas should be mowed at around 2 inches until the new grass is established. You should always mow often enough that you only need to cut less than one-third the height of the grass. A rule of thumb is to let it grow no taller than 3 inches and cut it to no shorter than 2 inches and you'll be in the clear!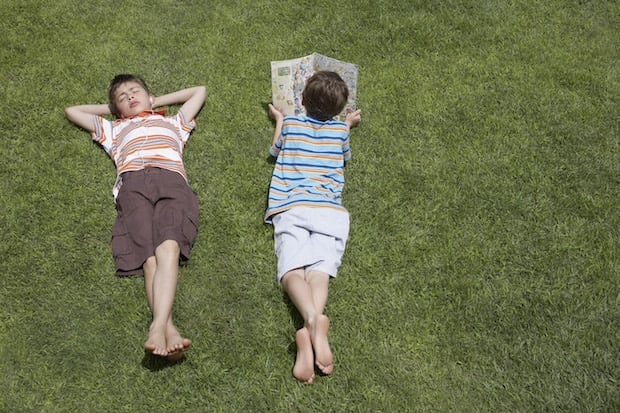 Want to learn more about taking care of your lawn? Grass Seed USA is a national coalition of grass seed farmers and academic turf specialists seeking to inform and educate residential and commercial customers about the benefits of grass and best practices for responsibly growing and maintaining a healthy lawn. For more information, visit www.weseedamerica.com.