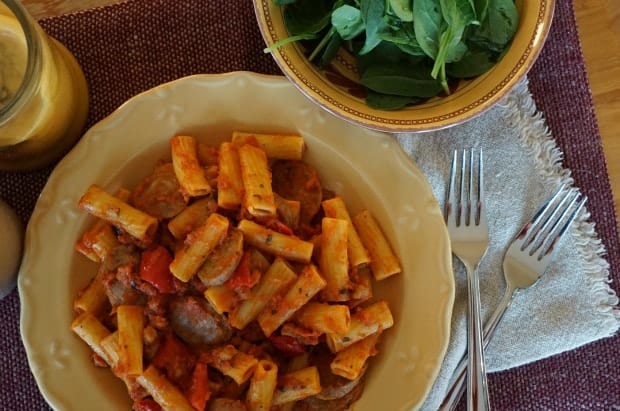 Does it seem like most nights your dinners happen in a rush? Well, even if you don't seem to have a lot of time to prepare dinner, you can still enjoy a special meal for two without a lot of preparation or fuss. Taking time to sit back, enjoy a great meal and discuss your day is a great way to bond with your significant other and stay close.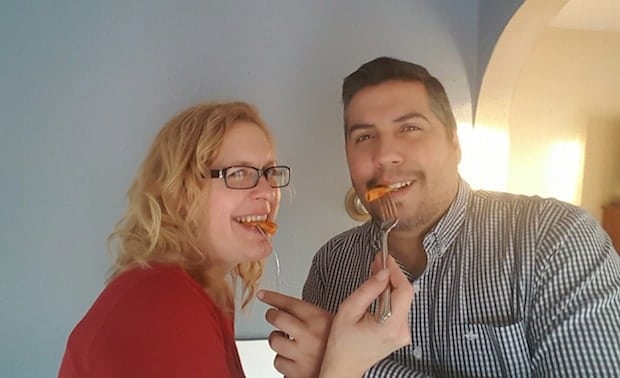 Browsing my Facebook feed I often see people referring to "date night" with their spouse. I have to say that I am actually glad that this is a bit of a foreign concept to my husband and I. We are lucky that we get to spend almost every evening together and usually it's just the two of us. BUT, if your situation is different and a dinner-for-two is a rare occurrence (which is often the case when you have littles at home or alternating work schedules), there are some easy ways to make that dinner special without taking a lot of work.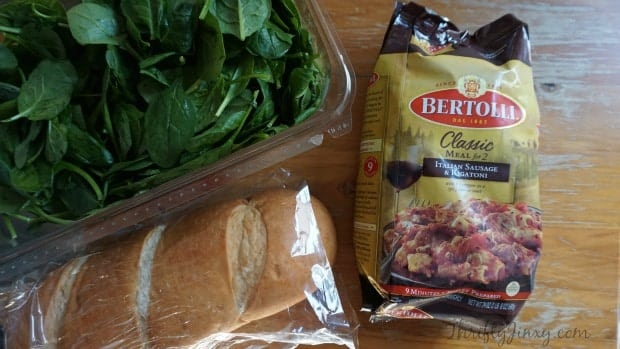 Prepare a Romantic Dinner for Two in 15 Minutes

Make it look good. – If your dining room table is seldom used and a mess, at least slide everything into a box and move to another room. (You can organize it later!) Pull out a few candles to set the mood and grab some fabric placemats and napkins. They add a special touch!
Make it sound good.- Start up the music! Skip the radio because you don't want to be interrupted by commercials. Stream your favorite songs or pop in a CD.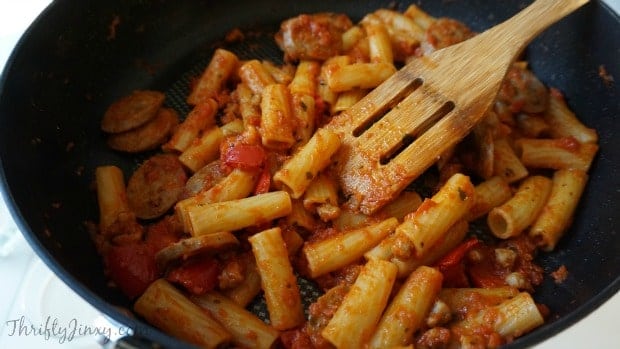 Make it taste good. – Italian food is the food of love, so pasta is a great choice! Bertolli helps make creating a special meal easy with their Bertolli Frozen Meal products. With their #MangiaMoment they are encouraging us to dine like an Italian. Their meals specifically  dined for two take only a few minutes to prepare. Our Bertolli Italian Sausage & Rigatoni meal took only 9 minutes from start to finish! While it was cooking in a pan I poured some bagged salad and sliced some Italian bread.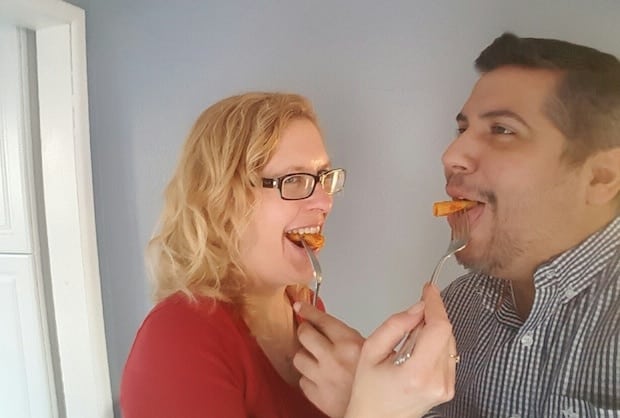 Make it feel good. – Ok – now don't get all dirty minded on me! By feeling good, I mean that you should take this quiet time alone to talk. (No turning on the TV!) Avoid bringing up any heated topics that could lead to an argument and just share about yourselves, what's going on in your lives, and plans for the future. And hey – make it fun and laugh a little!
Are you ready to share you own #MangiaMoment and show how you dine like an Italian? If so, you can enter to win by sharing your #MangiaMoment – how you Dine like an Italian – by photo, by using hashtag #MangiaMoment and #Sweepstakes and posting via your Twitter or Instagram account. The five entries that  most embody the Mangia spirit will be awarded a trip to attend Bertolliís Mangia Themed event in Wine Country, CA to celebrate Bertolliís 150th anniversary, in Spring 2016. See official #MangiaMoment details HERE.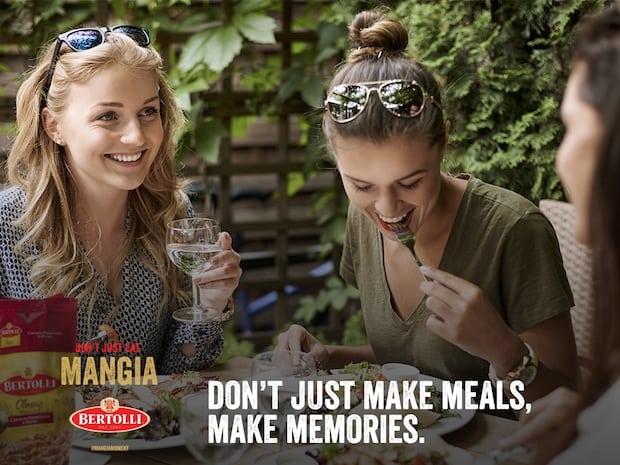 Reader Giveaway: Three (3) lucky Thrifty Jinxy readers will each win a $150.00 Mangia Kit that includes everything you need to "Mangia!" Skillet, cheese grater, wine towel, etc. To enter, just complete the entry form below by 11:59pm ET on 12/5/15. Good luck!