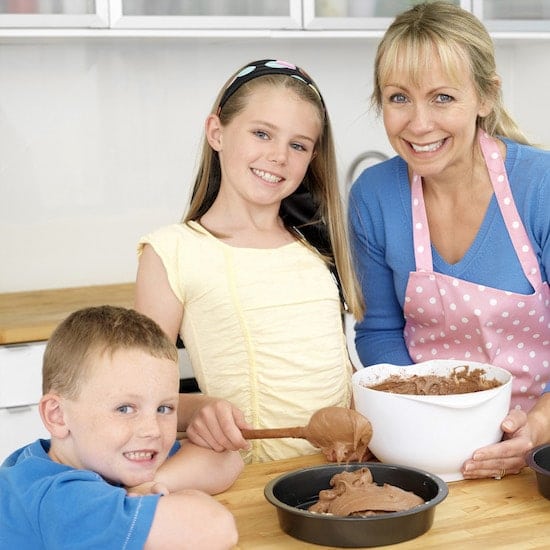 The holidays are right around the corner, which means now is the time to get your kitchen up to speed for holiday entertaining, baking, and cooking. Right now Best Buy has a number of Samsung appliances available with some pretty amazing features to help you stay on top of things during the busy holiday months…and beyond!
One product I would add to my dream kitchen is this Samsung – Microwave Combination Wall Oven with Flex Duo. It includes a microwave and a convection oven with a number of different settings to fit a variety of baking and cooking needs.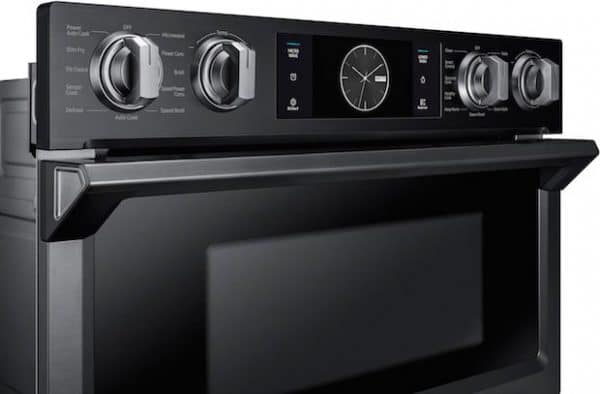 But the coolest feature? WiFi connectivity, man! I am not used to having "smart" appliances, but I love the idea of being able to remotely monitor my oven for peace of mind. The WiFi connectivity allows you to turn on/off, preheat, and adjust temperature or time from your smartphone. Plus, there's a WiFi-enabled temperature probe that allows you to check the internal temperature of a turkey, roast, etc. without having to open the oven and use a separate food thermometer – genius!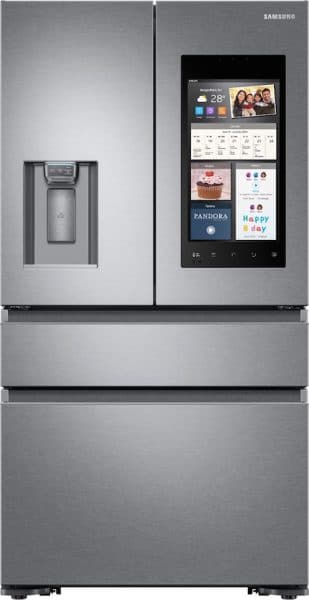 Another addition to my dream kitchen: this Samsung – Family Hub 4-Door French Door Refrigerator. With a busy family and a jam-packed fridge, it can be tough for me to stay on top of what is getting close to its expiration date or what we're running low on.
This refrigerator features Family Hub 2.0 which has capabilities of Food Management, Family Connection, and Entertainment – all controlled from a WiFi-enabled touch screen. This way I can get updates on my groceries, create shopping lists, and peek inside my refrigerator from anywhere. I can even set expiration notifications to keep all my food fresh! Plus, there's the option to manage family calendars, play music, and even watch TV (yes, on your fridge!).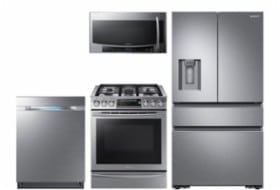 10% Off Four or More Samsung Kitchen Appliances
Right now at Best Buy you can save an additional 10% when you buy four or more Samsung kitchen appliances. Choose from refrigerators, ranges, wall ovens, cooktops, dishwashers, range hoods, over-the-range microwaves, and countertop microwaves.
As you prep your home for entertaining during the holidays, check out Best Buy's expert service to help you find the right Samsung appliances for you and your family's needs at a price that fits your budget.