This is a sponsored post written by me on behalf of JOLLY TIME Pop Corn. All opinions are 100% mine.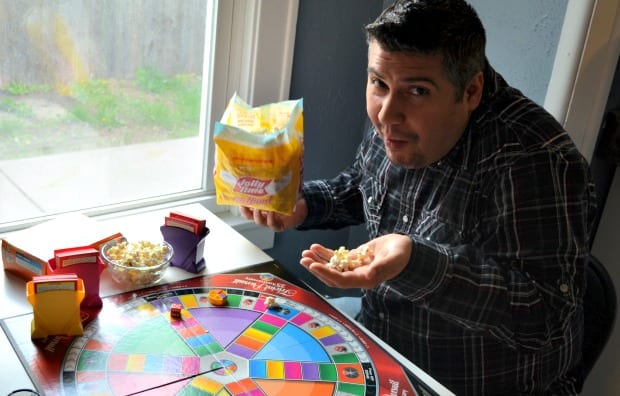 Every year it seems like our electronic devices take over more and more of everyday life. How often do you take time to unplug? I know that I am guilty of almost always having my smartphone by my side or in my hand. But sometimes, we just need to give it a rest!
JOLLY TIME Pop Corn is challenging us to take the family pledge and to: Unplug. Pop. Connect. That means disconnecting from all technology and enjoying some quality time! For example: Turn off the computer and the TV, put away the smartphones, pop a bowl of your favorite JOLLY TIME Pop Corn and have some non-technological fun! Are you a musical family? Gather around the piano and have a sing-along. Like crafts? Team up to make something cool all together. Or, you can do my favorite and bring on the board games!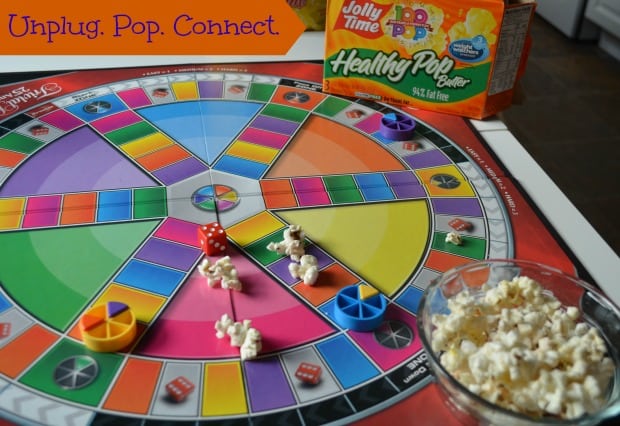 My family has always loved board games. I remember many a Sunday afternoon gathered around my Grandma's dining room table with my aunts, uncles and cousins all playing games. I love that my 7-year-old nephew is now old enough to play some of the more challenging favorites including trivia and word games. It's a great way to spend family time in the evening or on a weekend afternoon.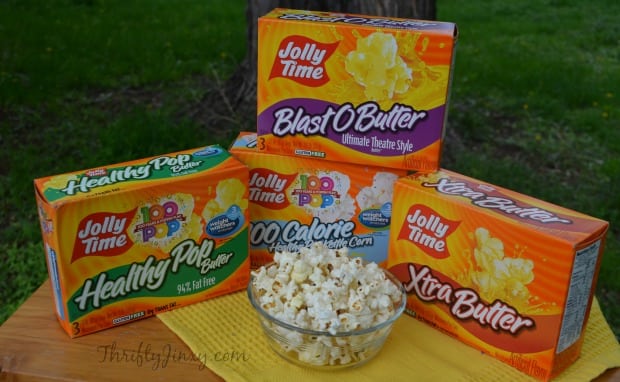 One MUST when having a heavy game-playing session is snacks! JOLLY TIME Pop Corn sent us a selection of their products to add to our game playing fun. It was hard for us to choose a favorite, but I think Xtra Butter takes the top spot for me.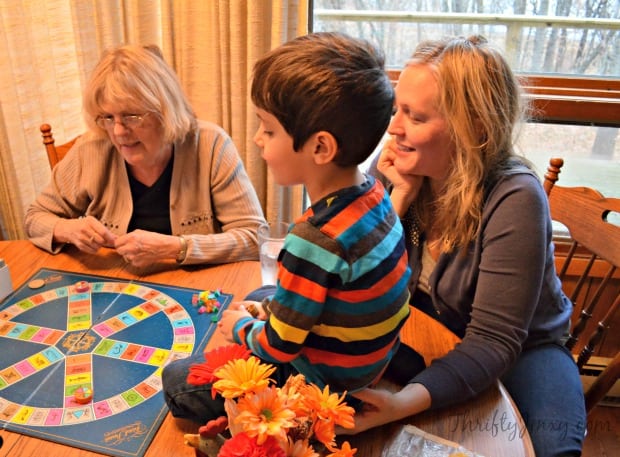 Are you ready to disconnect and take the pledge? Visit JOLLY TME Pop Corn's Unplug Pop Connect site (www.unplugpopconnect.com) and share YOUR family pledges to receive a high value coupon or possibly win prize package! For more fun, follow JOLLY TIME Pop Corn on Facebook.