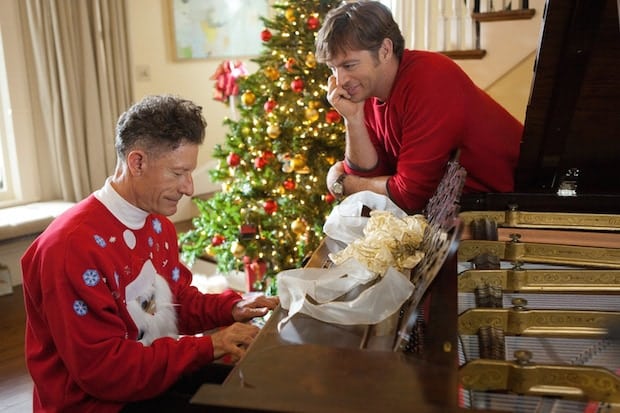 I'm a huge fan of Christmas movies. Every year I start watching them starting the day after Thanksgiving. I try to see how many I can pack in before Christmas Eve, but then keep watching them all the way until New Year's Day. Last year one the movies that was new to me was Angels Sing.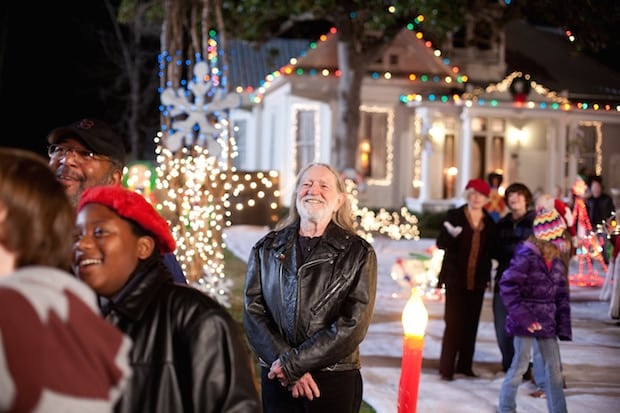 Angels Sing is a heartwarming story starring Willie Nelson, Connie Briton, Harry Connick, Jr., Lyle Lovett and Kris Kristofferson – such an amazing cast! It's a fun and magical movie and with such big musical talents of course there is some memorable music as well.
As a child Michael (Harry Connick, Jr.) wished every day was Christmas – until a tragic accident crushed his holiday spirit. Thirty years later, he still can't muster any joy for Christmas, despite encouragement from his wife and parents. But when his son faces a tragedy, Michael needs to make amends with his past. A mysterious man named Nick (Willie Nelson) gives him the courage to find the Christmas joy that he lost.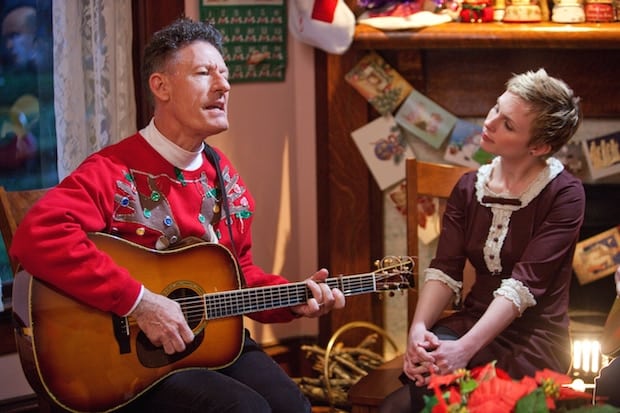 To have a special Angels Sing Movie Night at home, I made up this quick and easy Microwave Marshmallow Caramel Corn recipe. Its sweet crunch is perfect for movie night.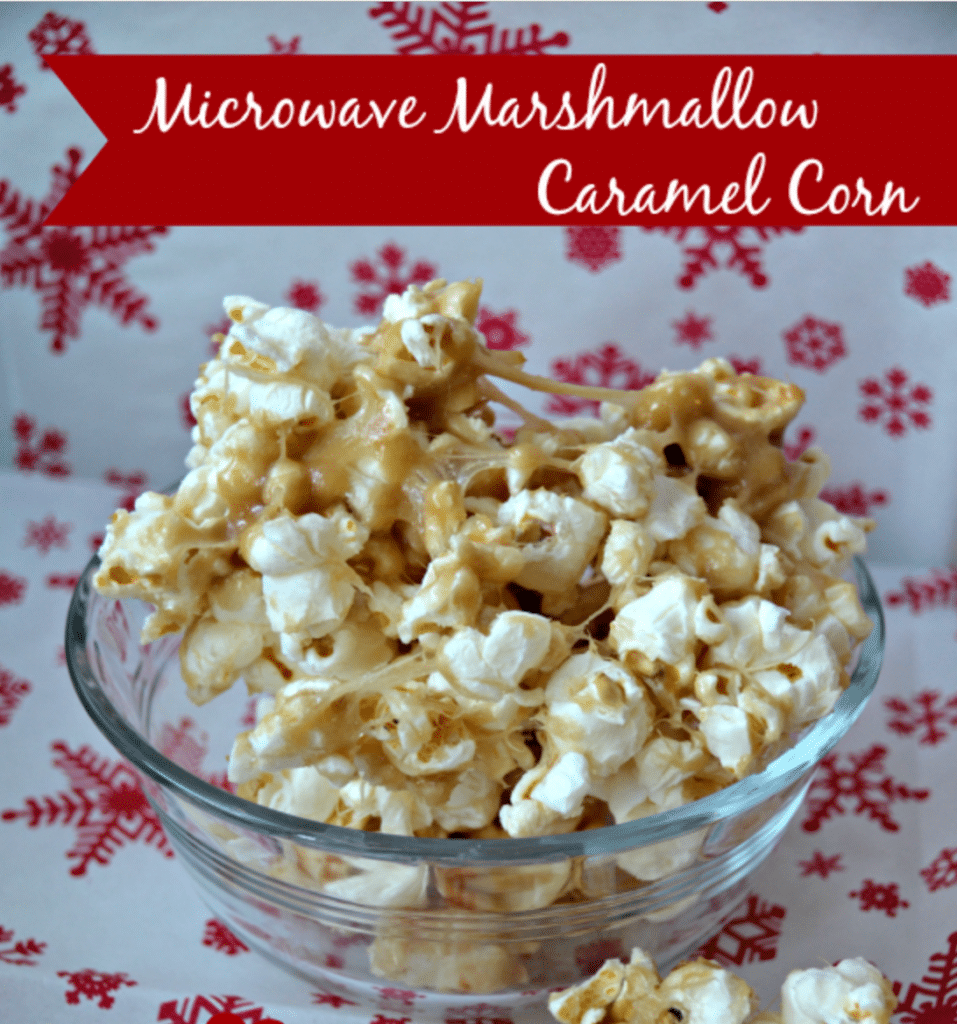 Microwave Marshmallow Caramel Corn
Ingredients:
1/4 c. brown sugar
1/4 c. butter
5 full-size marshmallows
6 c. popped popcorn
Instructions:
NOTE: Due to varying wattage of microwave ovens you may need to cook slightly longer or shorter times. Microwave brown sugar and butter for 2 minutes. Stir. Microwave another minute. Add marshmallows. Microwave until melted, stirring once or twice, 1 1/2 to 2 minutes. Pour over popcorn and mix well.
If you're ready for your own Angels Sing movie night, you can grab the Angels Sing DVD + Digital edition HERE. Then enter our reader giveaway below to win another copy. It will make a great Christmas gift!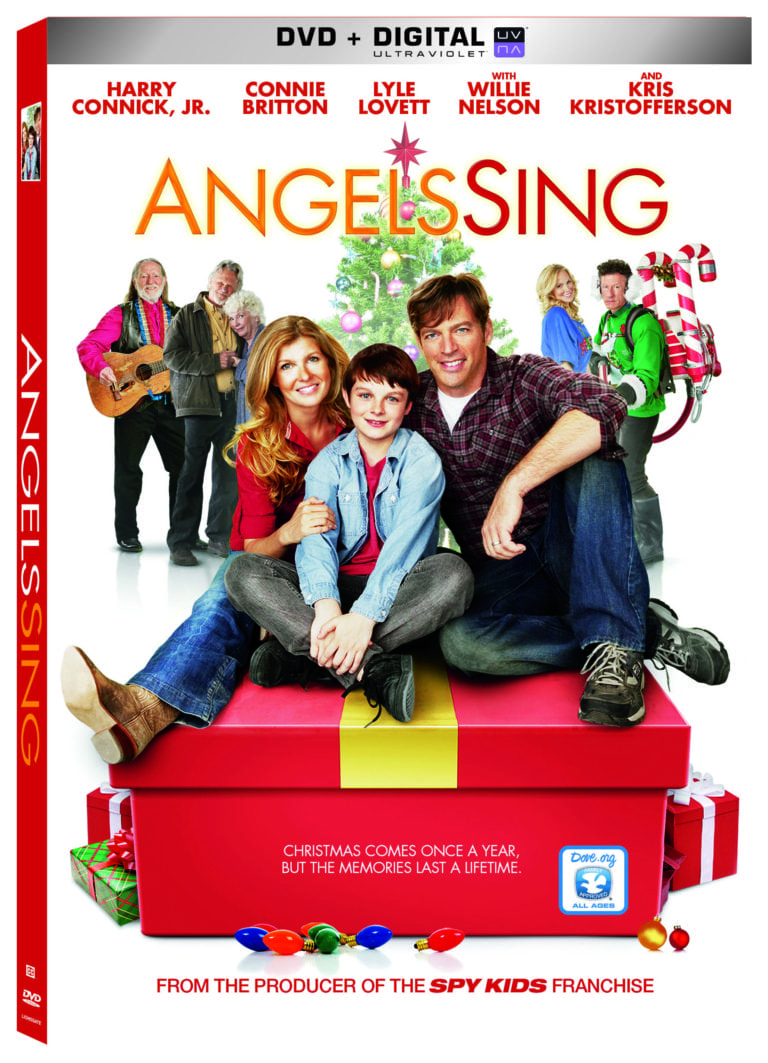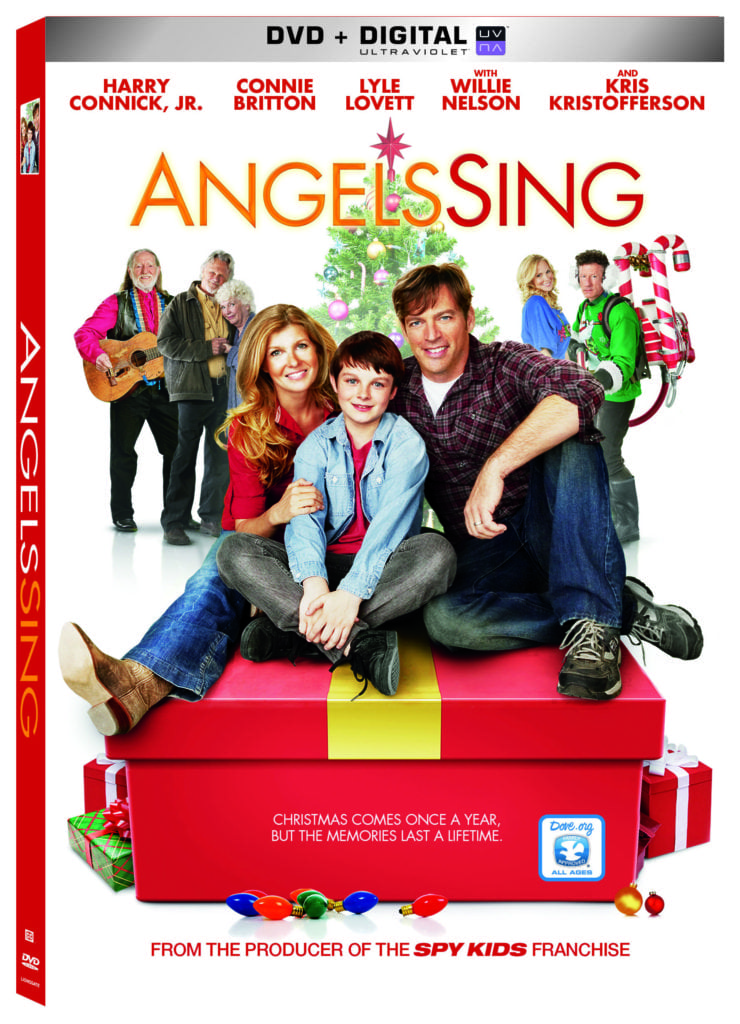 Enter our reader giveaway HERE!