This is a sponsored post written by me on behalf of Chase Freedom. All opinions are 100% mine.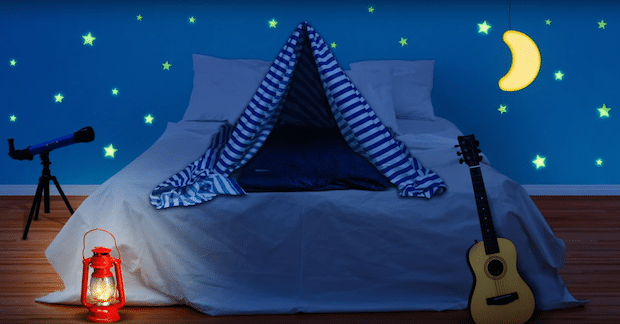 We spend money nearly every day. Whether we're stopping at the grocery store, filling our car with gas or paying a bill, life is a constant process of making payments. Payments aren't a bad thing because they help us get the things we want and need, but payments are a little easier to deal with when we get a little extra back. Chase Freedom, the rewards credit card from Chase, lets you do just that.
What I love about rewards is that you can use them to stretch your everyday dollars further and buy more of the "must haves" like groceries, or you can use them toward fun purchases…say supplies for an indoor campout. Chase Freedom offers advantages like no annual fee, a $100 sign-up bonus and that reward we have been looking for – unlimited 1% cash back on every purchase. And, to make it extra easy to use, Chase has launched the Chase Freedom Mobile App on both the Apple App Store and Google Pay.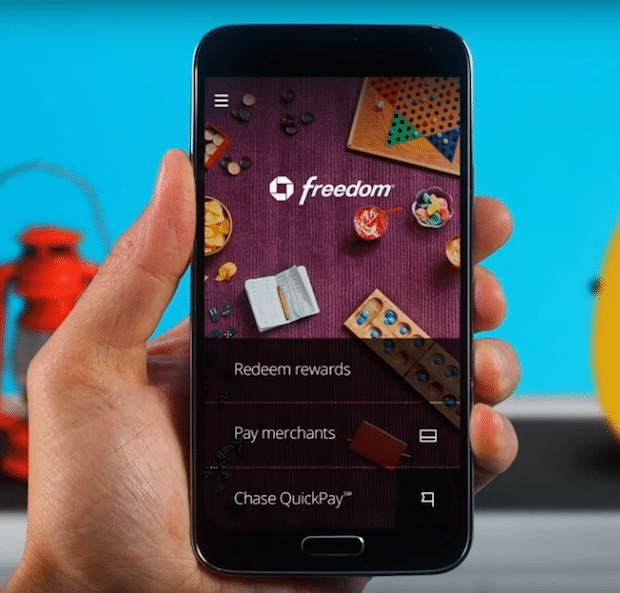 With the Chase Freedom Mobile App, you can redeem cash back rewards right at the checkout counter of some of your favorite stores like Gap, Target, Starbucks, Toys "R" Us and others. I love the idea of being able to redeem rewards directly rather than having to wait for a reward to come in the mail or via email. With the Chase Freedom Mobile App, you always have your rewards with you right in your smartphone – talk about easy! Besides the rewards at checkout feature, cardholders can also activate their quarterly 5% cash back right through the app. How convenient!
Want to get a visual of what I'm talking about? You can see and learn more about about Chase Freedom and the Chase Freedom Mobile App in this video:
Easy peasy, right? I think the idea of turning a bedroom into a campsite sounds super fun! You can set the stage with a tent, sleeping bags, a book of ghost stories to read and maybe even an artificial campfire. The one thing that is a MUST is campfire treats! Since we know that cooking over a real fire in the house would be crazy dangerous, we have an indoors version of a camping favorite – s'mores!!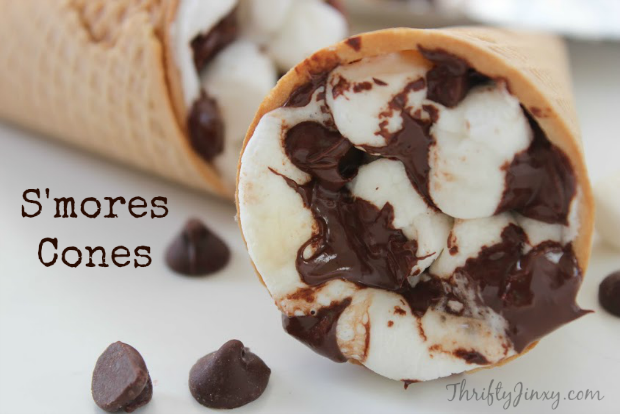 This yummy S'mores Cones recipe gives you the taste of s'mores in a convenient-to-hold cone that is baked right in your oven! Not only is it fun and easy to make, the handy dandy cone means fewer sticky fingers. Here's how to make them:

S'mores Cones Recipe
INGREDIENTS: 
12 Sugar or Waffle Cones
1 bag Mini Marshmallows
12 oz. Chocolate Chips
DIRECTIONS: 
Fill each cone with marshmallows and chocolate chips. Wrap in aluminum foil. Heat in 350 oven or on heated grill for 7 – 10 minutes. Unwrap and enjoy. Be careful as contents may be hot.
Are you ready for your indoor campout? I sure am. Especially with the weather turning colder it will be fun to re-create that experience indoors. Learn more about Chase Freedom and the Chase Freedom Mobile App here.
How would you spend YOUR rewards with the Chase Freedom Mobile App?