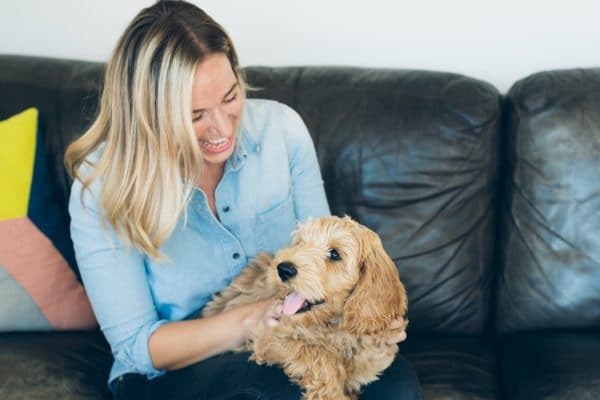 No matter what background you're coming from or how you spend your days, if you harbor a deep affinity for cuddly four-legged species and also enjoy making extra income (income that, bonus, is incredibly fun to bring in), here's a little something that will pique your interest: Rover.com.
What's Rover? An incredible network of pet sitters and pet owners who come together for one fantastic cause: the love and well-being of cats and dogs (and many other pets). From the perspective of the pet sitter, it's a dream scenario of self-made income, a self-determined schedule, and the ability to spend time with sweet animals and also get paid for it. Below, check out just a few of the demographics, lifestyles, and age groups that could financially benefit from becoming a Rover sitter. If any of these are you, get after your dream side gig now.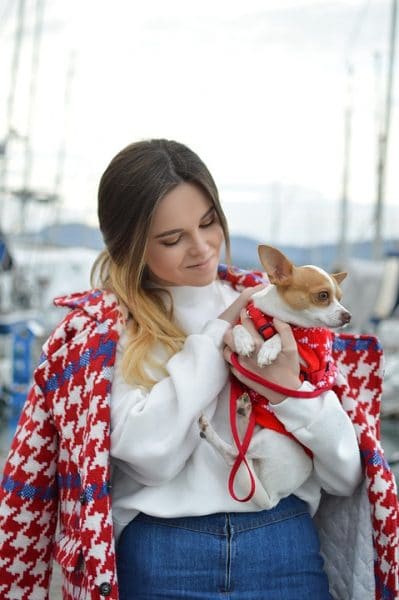 Stay-at-home parents. While being a stay-at-home parent is a full-time job that requires just as much energy as an office job, it does tend to afford more flexibility in determining one's own schedule and location. If your home is pet-friendly (which can mean you already have pets! Just make sure potential clients' pets do well with other cats, dogs, or other animals), you can take in Rover friends for pet boarding while you continue to tend to your tasks at home — and get paid for it all the while.
High school-aged kids: Schools tend to let out before most workdays, making high schoolers prime candidates for dog walking. Many people aren't able to take their furry friends to work with them, and many a pup could use a break or two during the day. We can't think of a better part-time job. (The caveat is they must be at least 18 years old–perfect for seniors getting ready for college tuition!)
College students: Ultra-busy during the semester or quarter but always in search of ways to earn money and occupy time during breaks from school, the college student life can be successfully tailored to the needs of the Rover network. Holiday seasons put pet sitters in incredibly high demand, and what better way to head into the next phase of school with a little extra late-night snack money?
Contractors, freelancers, and all manner of create-your-own career folks: When you make your own schedule and choose your own projects anyway, why not add dogs and cats (and extra cash) to the mix? The Rover network offers a whole host of opportunities to earn additional income, from pet boarding and house/pet sitting to dog walking.
As you can see, the Rover sitter life is based on a come-as-you-are philosophy. If you're comfortable, experienced and trustworthy around animals, that's all clients and their furry friends ask.
Written by Casey Dickson, Rover.com community member. Rover is the nation's largest network of 5-star pet sitters and dog walkers.