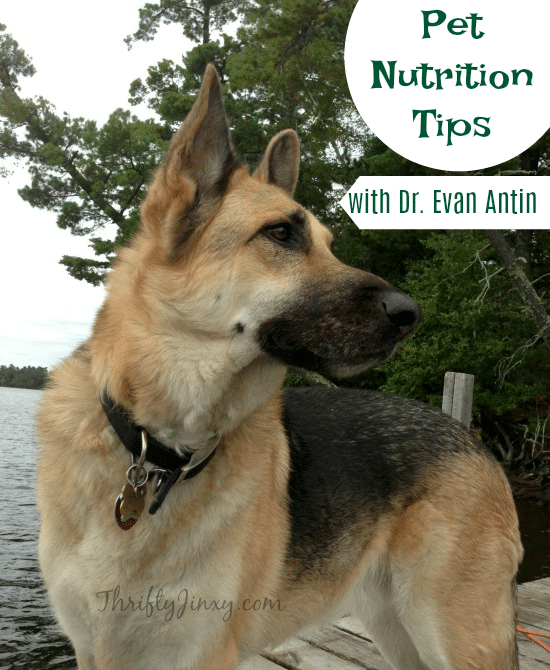 If you're going to get pet nutrition tips, what better way is there to hear them than from Dr. Evan Antin, who was named Sexiest Beast Charmer Alive by People Magazine in its 2015 Sexiest Man Alive issue. Last week I had the chance to spend an hour chatting with Dr. Antin and a few other pet-loving bloggers about pet nutrition and found that not only does Dr. Antin live up to his People Magazine title, but he is also super nice, passionate about animals and really knows his stuff when it comes to pets and nutrition.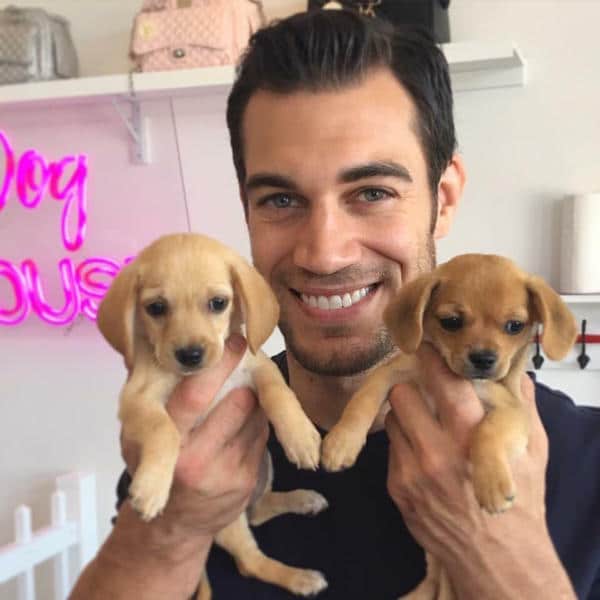 As we head into the holiday season, most of us are busy planning meals for our families and, of course, our pets are part of our families so we need to think about what THEY are eating too. There are things we should do for our pets and things that we need to avoid as well. The holidays can be a crazy, hectic time, so a little pre-planning can make things easier.

Pet Nutrition Tips with Dr. Evan Antin
Tip #1: Understand the importance of a healthy and balanced diet.
To make any decision, you need to be well-informed. The right choices in pet food, a quality diet and nutrition are all crucial elements in helping our pets live long, healthy lives. Keep in mind that nutritional needs for pets are NOT the same as for humans and a diet trend that might work for you may not be helpful for your dog and could possibly be harmful. Choosing your pet's food should be based on their own individual needs and it can be helpful to speak to your veterinarian to determine the best nutritional approach for your pet.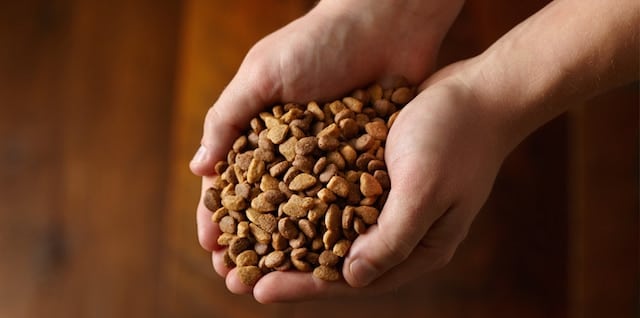 Tip #2: Do your research on ingredients.
When it comes to choosing a pet food, the #1 consideration is that it needs to provide complete and balanced nutrition. A good understanding of the ingredients used in your pet's food – such as grains and by-products – and the benefits they bring is essential. For example:
• Grains: Dogs aren't wolves, they're omnivores. This means they'll need a vegetable-based or a lower-protein diet as part of a complete and balanced diet. Research has shown that grains deliver more complete nutrition than the ingredients typically used to substitute for grains.
• By-products: Many pet food manufacturers use high-quality by-products – such as beef, chicken or pork that may include hearts, livers, kidneys, lungs and spleens. Cats and dogs in the wild typically eat these organs first because they are highly palatable and nutrient-dense.
• Raw: Some people believe pets should eat a raw food diet because it's allegedly more like what they would eat in the wild. However, raw pet food may not provide all the nutrients pets need and can contain dangerous bacteria when food safety regulations aren't met.
• Natural and organic: Although pet foods labeled as natural, organic and/or holistic are increasingly popular, the use of these terms can be misleading or confusing. Natural and organic foods are not necessarily healthier than conventional foods.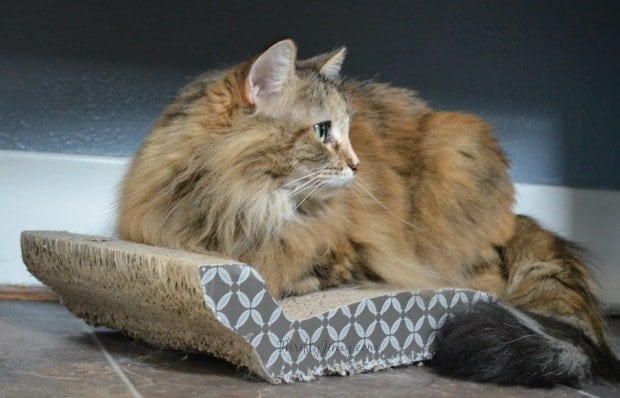 Tip #3: Check the quality and safety of pet food.
Knowing how to get the best information about pet food can be difficult! In fact, 8 in 10 (81%) pet owners either have reached out or want to reach out to a source of information about their pet's food, but 41% of those who want to reach out don't know where to look for this information. It's not easy to know where to look, but it's worth the effort! Pet owners should research the quality and safety standards of their pet food and know who makes it, where it's made, the steps taken to ensure the food's quality and safety, and if it meets or exceeds FDA and AAFCO standards. You can do this by contacting your pet food manufacturer or checking their website or by speaking to your vet for recommendations.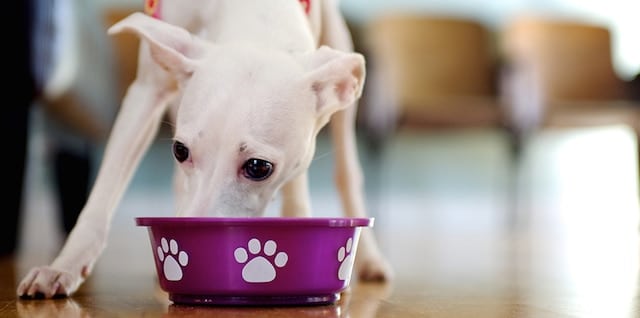 Tip #4: Avoid feeding table scraps.
It can be tempting to offer your pets table scraps, but those human foods, especially around the holidays, may contain a lot of oils and fats that can lead to pet health problems like diarrhea, vomiting and pancreatitis. Even more importantly, there are some foods that are highly toxic to dogs like onions, raisins and garlic. You don't have to eliminate treats for your pet, but make sure they are treats designed for pets, not humans.
I hope those tips gave you a good start! To learn even more about nutrition, pet food quality and safety, please visit, www.purina.com/nutrition.