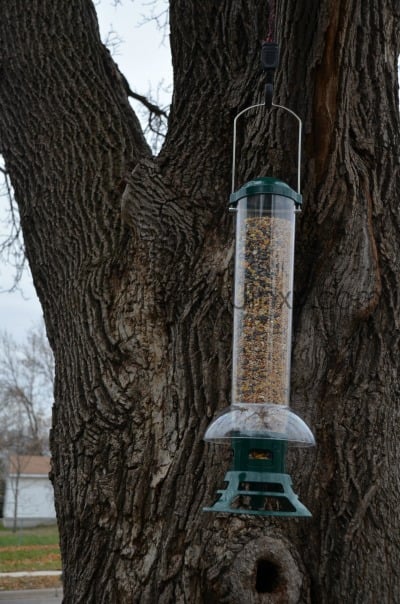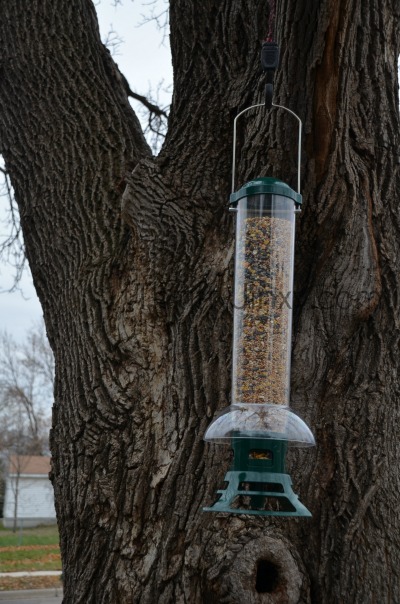 Whenever I'm cooped up in the house working, whether it be winter or summer, it's always nice to look out the windows and get a peek at the natural world. That's why I like bird feeders.
Bird feeders not only provides birds with a source of food that might be hard to otherwise find (especially in winter!), but they also give me a nice break to look out the window and see them enjoy the food.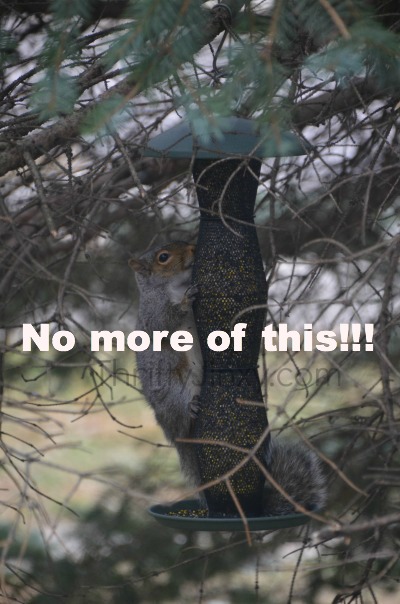 While I like squirrels because they are super cute, I DON'T like it when they eat all the food out of our bird feeders. I also don't like looking out and seeing them intimidating those poor little birds who are just trying to get something to eat. So, when Perky Pet asked if I would like to try the Perky-Pet® Squirrel Slammer Wild Bird Feeder, I said "yes!".
The way this feeder keeps out the squirrels is pretty cool. When a squirrel stands on the perch to try to eat the food, a weight activated slammer closes the food instantly. You can even adjust the weight setting to decide which birds to keep out. And for sneaky squirrels who try to thwart this by hanging upside down and not activating the weight mechanism, the food port is covered from the top. As of yet, our squirrels have not been able to find any way to defeat the Perky-Pet® Squirrel Slammer Wild Bird Feeder.
This would make a great holiday gift for a bird-lover, a nature lover, or just someone looking to make a nice addition to their yard.