UPDATE: Tagg the Pet Tracker is now WHISTLE and you can find it HERE.
While doing your holiday shopping, don't forget about the furry members of your family!! Whether you just want to know what your dog is up to 24/7, or you'll need to counteract the holiday weight gain, Tagg the Pet Tracker is the perfect holiday gift for you or for the pet-lover in your life, and right now it is available for a special price!
If you're not familiar with Tagg, it is a small device you place on your pet's collar to track their location using sophisticated GPS software. It also measures your pet's activity levels using an accelerometer. This data is then uploaded into an online platform where you can easily track your pet's patterns on a daily basis either via Tagg's website or smart phone app. – Cool, right?!?!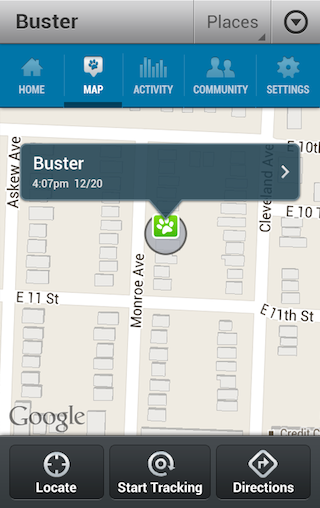 Right now, Tagg is offering 20% off the Tagg tracker device and 25% off the promo bundle, which includes the tracker and a one-year membership. The discounts can be accessed at www.pettracker.com.
Food for Thought: Recent studies found that 35% to 60% of pets in the United States are overweight. And just like with people, obesity in pets is associated with various health problems such as diabetes, arthritis, heart disease, high blood pressure and various types of cancers. Tagg's new Activity Tracking feature allows you to monitor your pets overall exercise levels to assist in long-term preventive health care.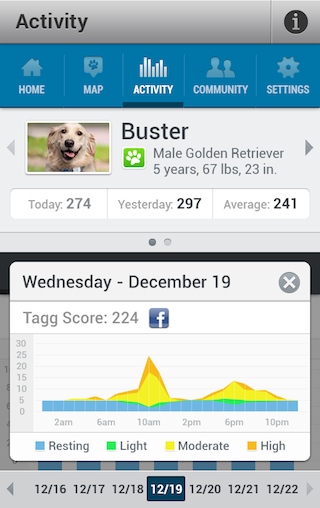 Pets are part of the family, and knowing where they are and how much exercise they are getting can provide peace of mind going into the new year.