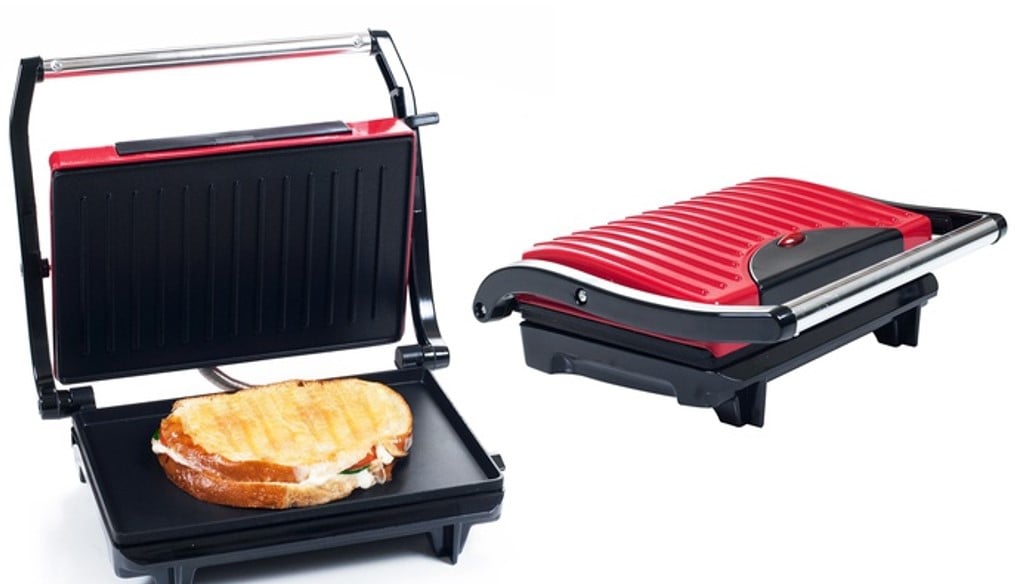 Groupon has two different deals on kitchen small appliances that are really great discounts! Get this panini press/grill combo for only $24.99!
That is a nice discount from the regular price of $90! I own a similar grill/press and love it! It is my go to for pancakes, grilled cheese, paninis, grilled chicken and more! Head over here to check out this deal and here are a few details:
When its lid is closed and locked into place, this countertop-sized grill can evenly sear a cut of meat or crisp the bread of a panini sandwich. Dual grill plates heat from the top and bottom, so food is warmed as efficiently as possible, and the built-in channels pulls drops of oil and grease away from the food as it cooks, to preserve its flavor, texture, and complexion. Thanks to the grill's nonstick plates, cooked food is easy to remove and serve immediately, leaving behind minimal residue to clean up.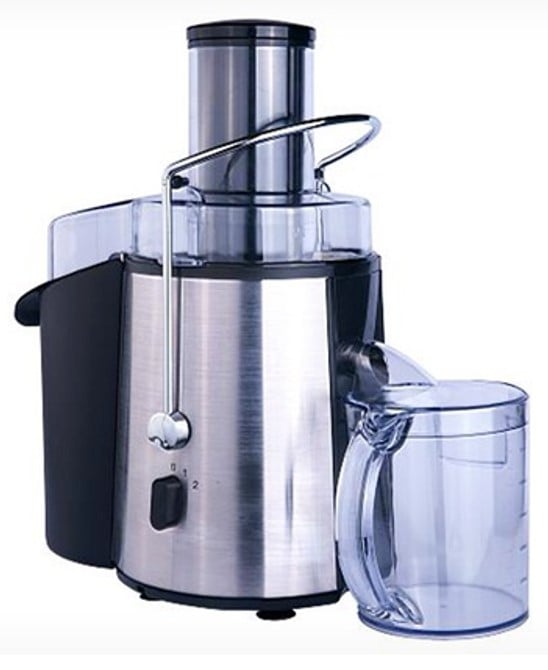 Also, you can get a great deal on this 2-speed stainless steel juicer. It is on sale for only $39.99 and is also regularly $90.
Both of these will ship for free since they are over $25! Head over here to check out this juicer and here are a few details on it:
Get your daily dose of fruits, veggies, and Twizzlers in an easy-to-drink liquid form by using Cookinex's stainless steel juicer. Whole fruits and vegetables fit easily into the large feed chute before coming face to face with a commercial-quality steel blade that draws its power from a 700-watt motor. The filtering basket reroutes any unwanted pulp and directs it into a 2-liter-capacity quarantine container. On the other end, pure, nutrient-laden juice flows forth from the spout and into a separate container.
Disclosure: This post contains affiliate links that help support our site with no additional cost to you. See our complete disclosure policy here.