I am a member of the Collective Bias®  Social Fabric® Community.  My story about MasterCard and it being accepted everywhere has been compensated as part of the #AcceptanceMatters program.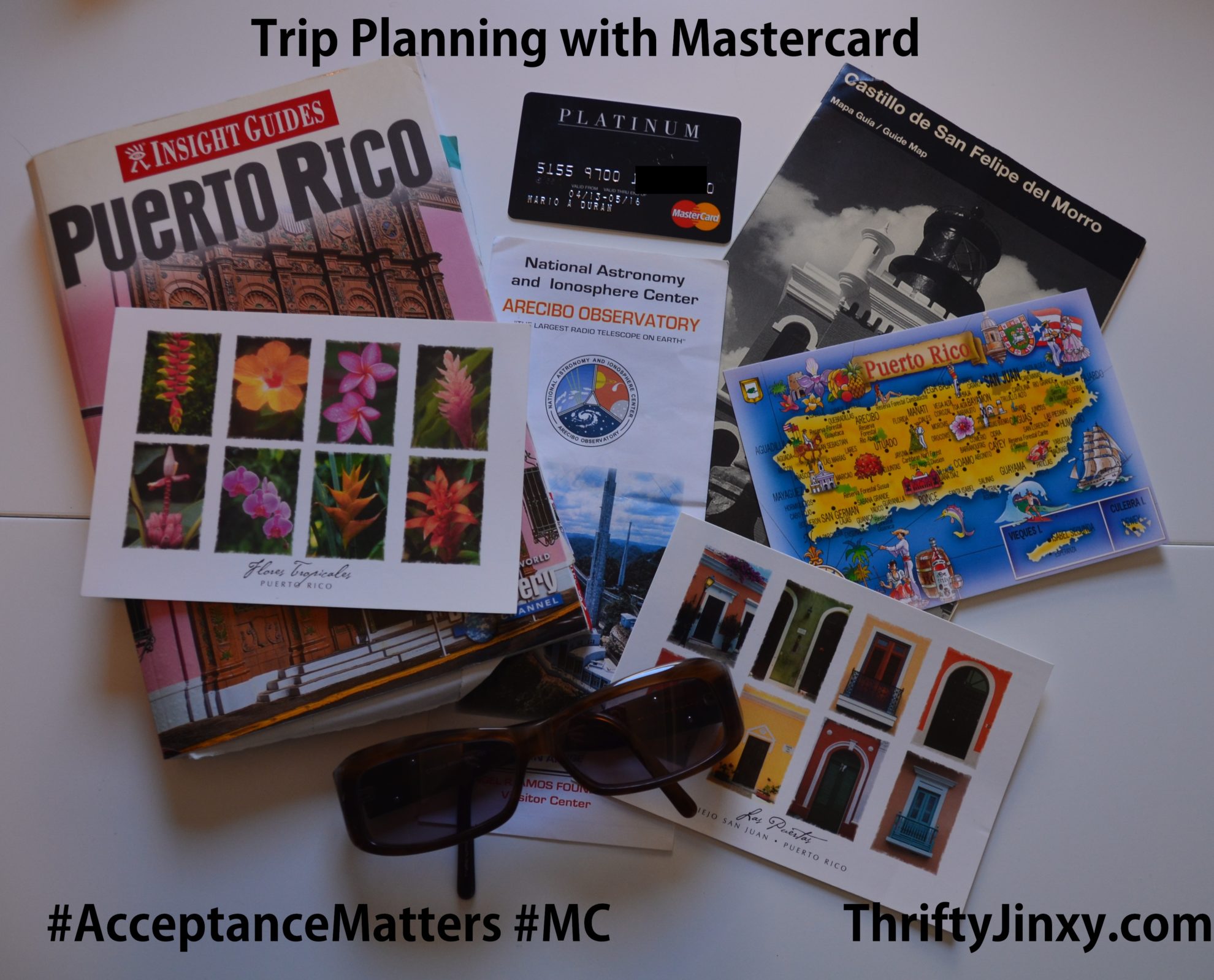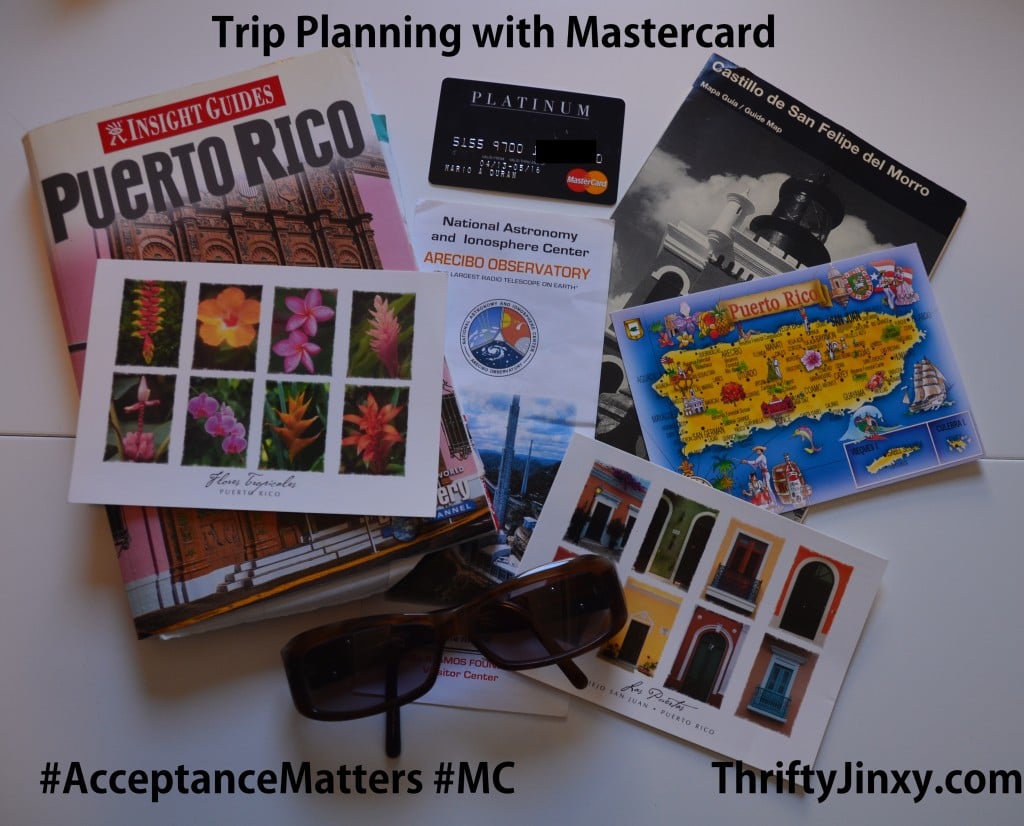 We love to travel.  Whether it's to a city, the country, the beach, the mountains…you name it…we love to explore.  One of our favorite places to visit is Puerto Rico.  Both my mother-in-law and father-in-law were born and raised in Puerto Rico, so we have family ties and much of my husband's extended family still lives there.  But that's not the reason we like to visit.  It's a beautiful island with a rich culture, delicious food and lots of fun!
This April we went to Puerto Rico, but this trip was a little different. My Mom had wanted to plan a family trip, so we decided that my mom, sister, nephew, husband and I would all travel to Puerto Rico together.  Early in the planning phase we realized that it is a lot harder to plan a trip for a group than it is to plan for just my husband and I.  We all have different travel styles and preferences so it took a little finesse to make plans that worked for everyone.

The big plus is that now all the planning can be easily done online, along with a few phone calls to ask for details and make some confirmations.  Another change from trip planning when I was younger is that we no longer have to worry about plans for money to spend while traveling.  I remember when I traveled during college and soon thereafter and buying travelers checks for vacation.  That was such a pain!!!  Not only were they a pain to buy, but using them was a hassle too.  Now that isn't even a thought.  It's easy to use a credit card abroad and we know we can just pull our Mastercard out of our purse or pocket and pay almost anywhere in the Caribbean.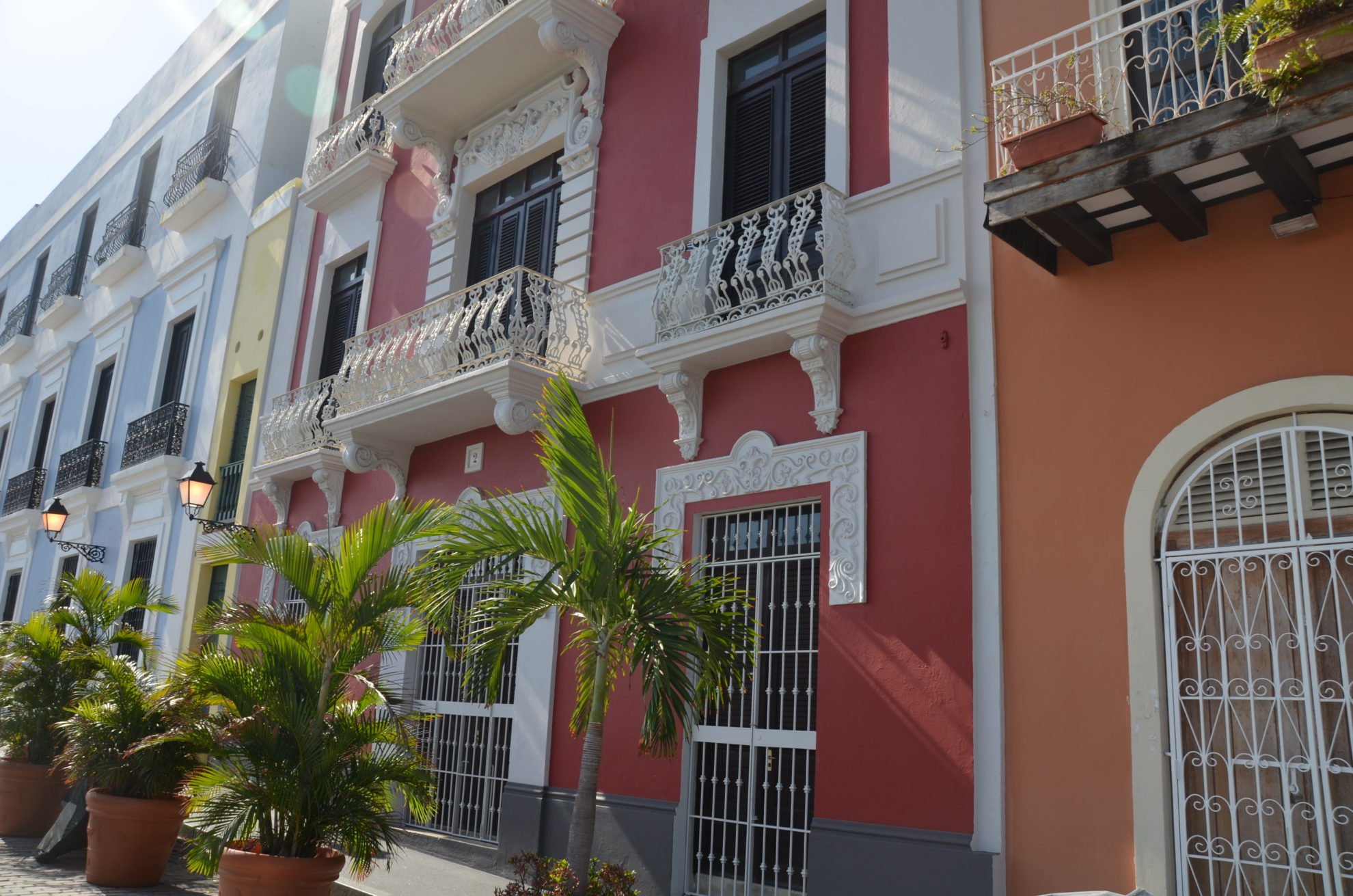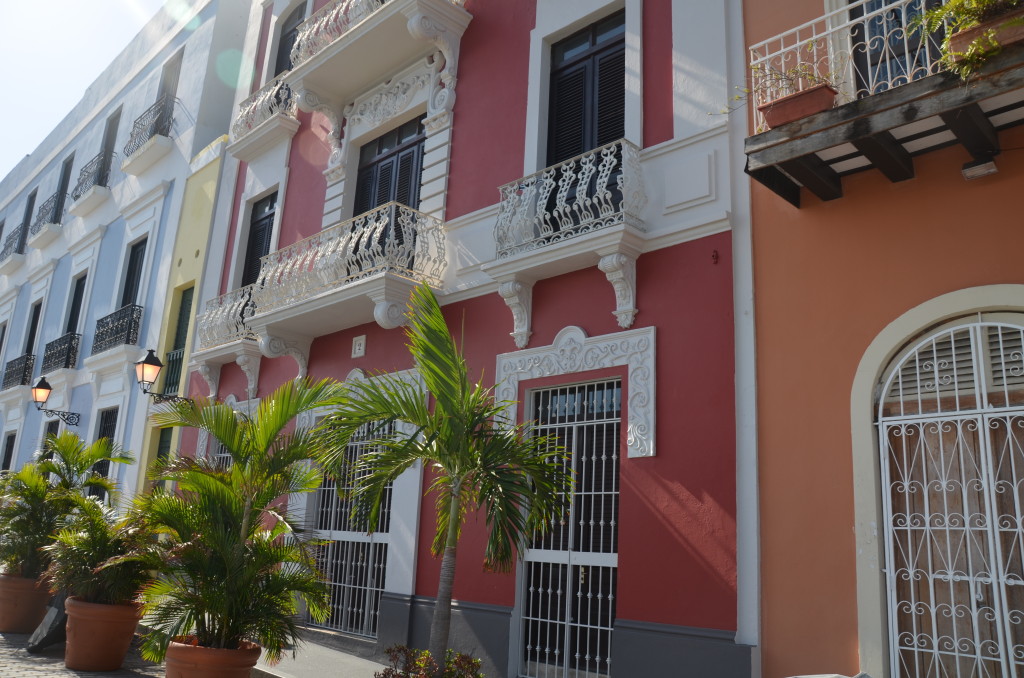 After a lot of discussions, we decided that we would split our nine days in Puerto Rico into two parts.  We first spent several days right in Old San Juan and then we traveled to Ponce for a few days at a beach resort.  If you have never been, Old San Juan is just beautiful.  It has retained many of the original buildings from the 19th century.   One of the most well-known sites in the city is el Castillo San Felipe del Morro, usually referred to as just "El Morro".  Construction originally started all the way back in 1539 to to guard the entrance to the San Juan Bay and protect the city.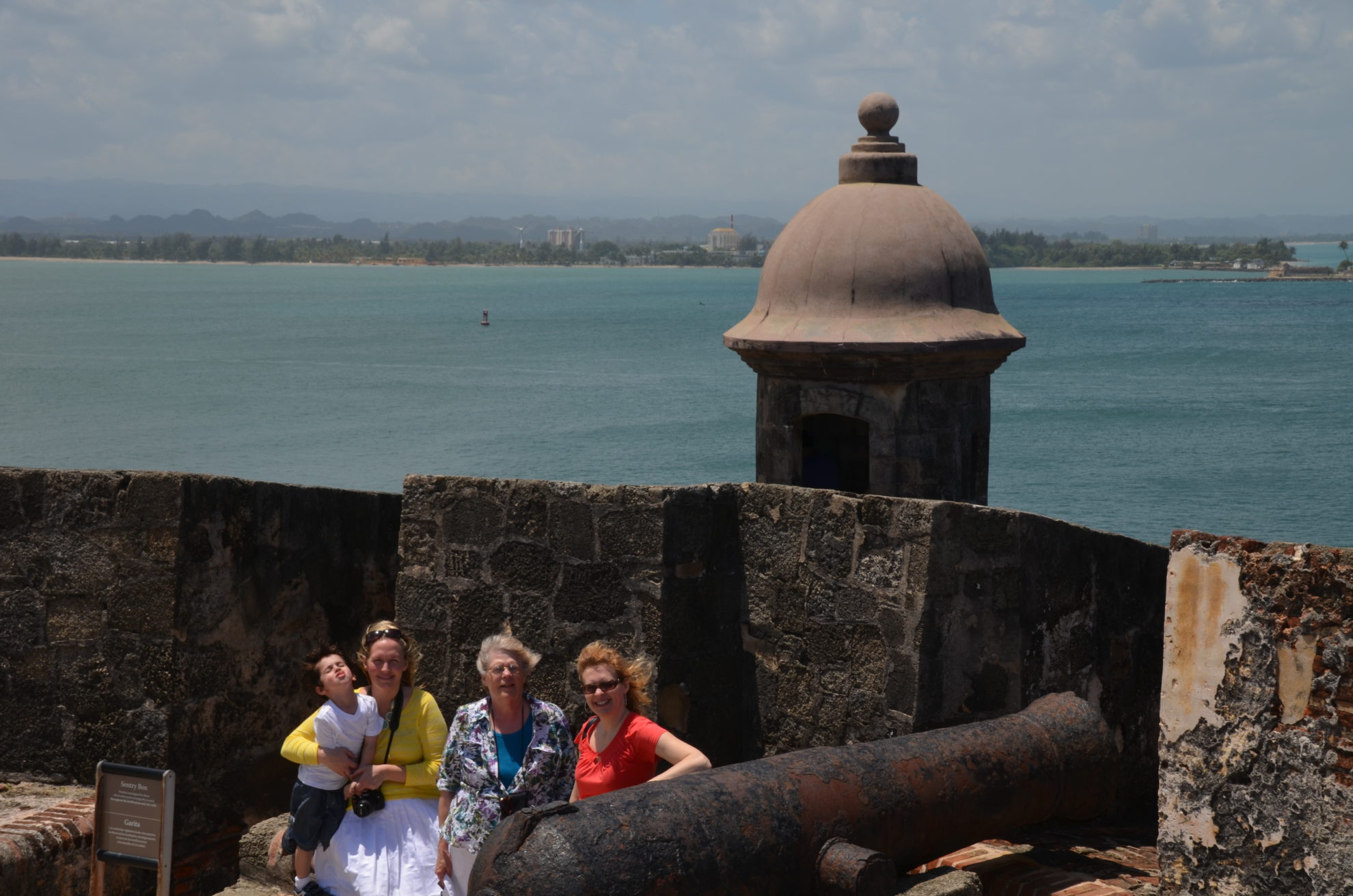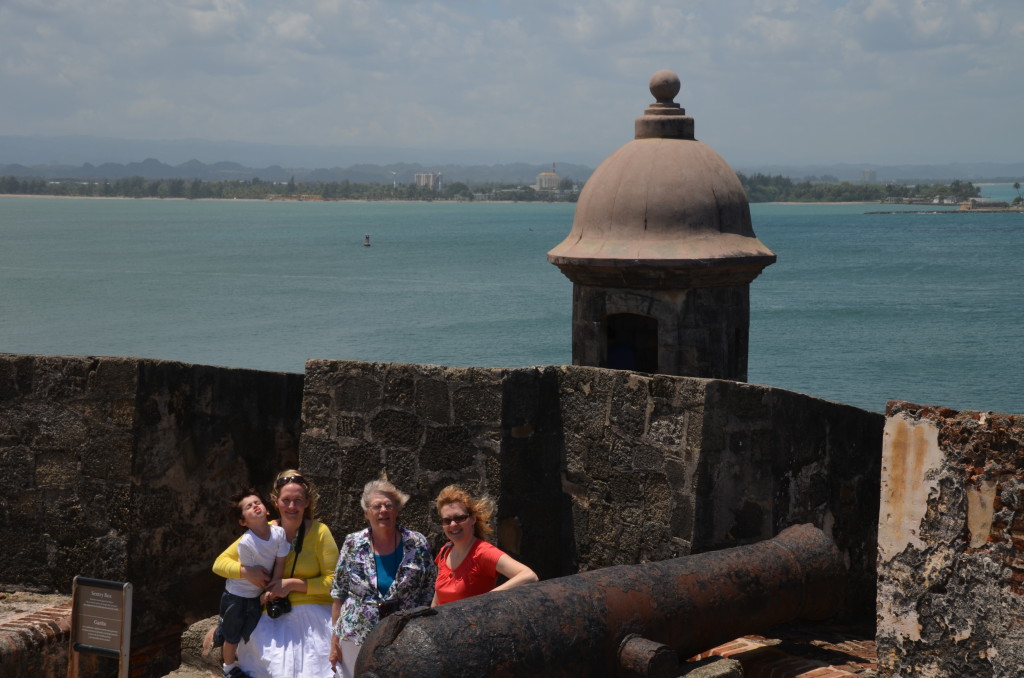 Besides visiting the historical sites we also spent a lot of time eating!  I LOOOVE Puerto Rican food and now that we live in Minnesota the only time we get to eat it is if I cook it myself or we go back to visit Jersey.  My number one favorite food is empanadas and I ate waaaayyyy too many of them while we were there, but I ate lots of other things too.  It was very convenient that every restaurant we visited accepted MasterCard.  We didn't have to carry a lot of cash and paying was very easy.  I was too busy eating most of the time to snap pictures of my food, but I did get at least one!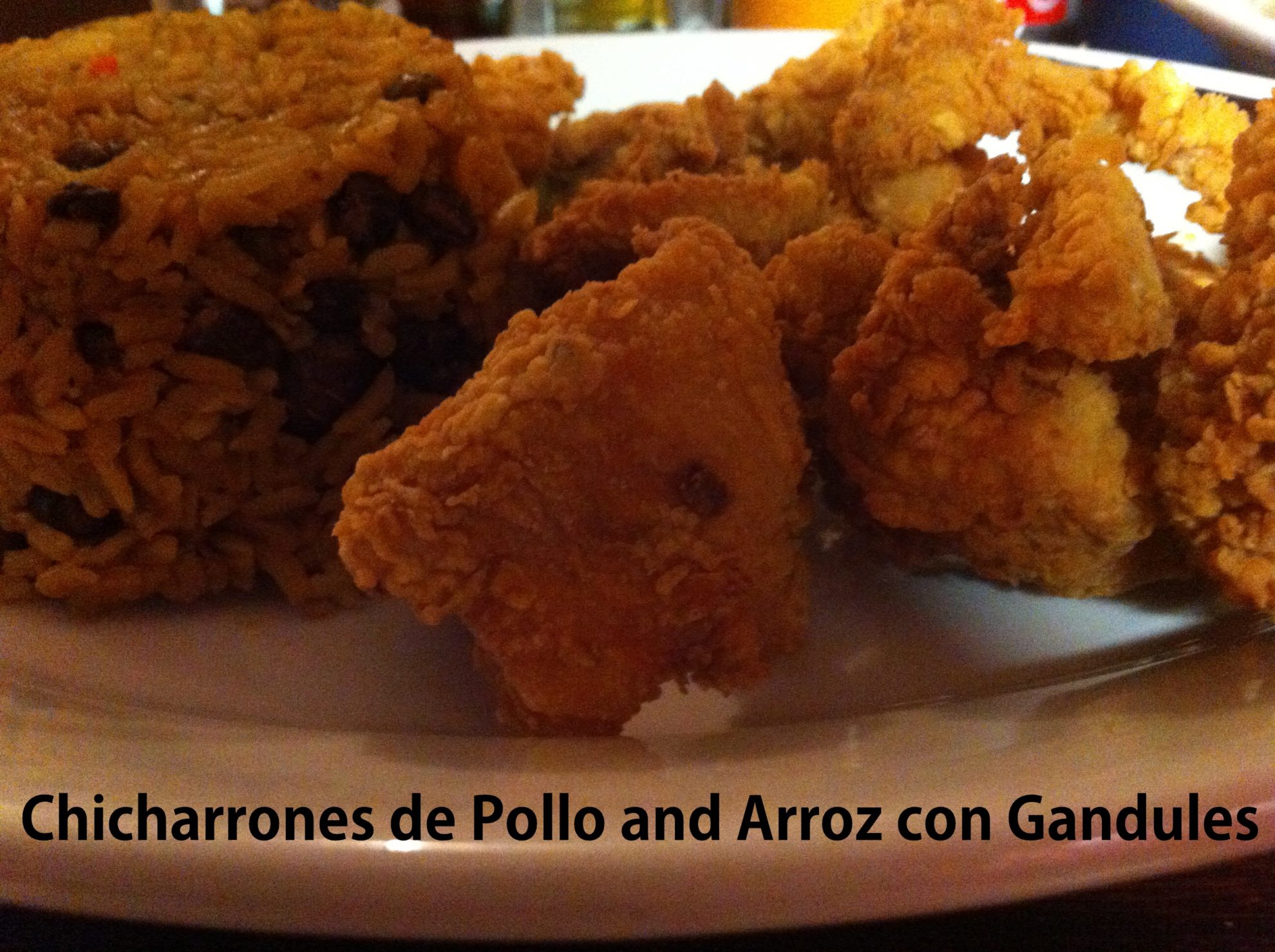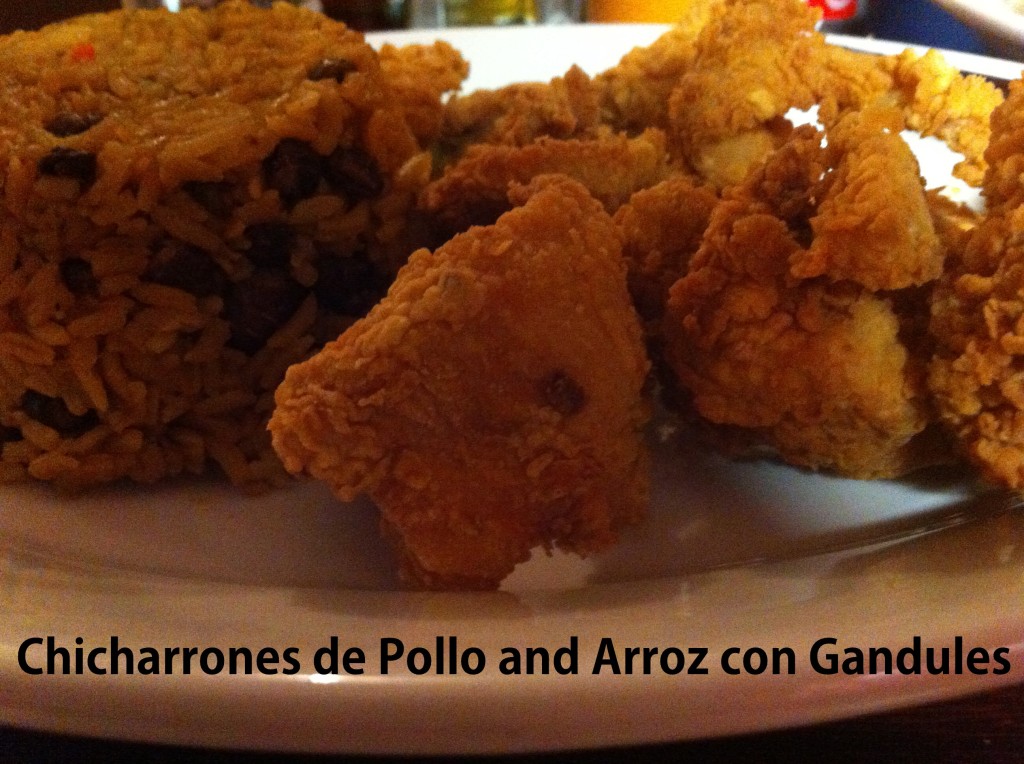 After our time in Old San Juan, we drove to Ponce, on the southern coast of Puerto Rico.  It's the city where my father-in-law is from.  We traveled there to spend some leisure time hanging out at the pool and on the beach at Hilton Ponce Golf & Casino Resort.  It was great to have a few days to just relax and rejuvenate.  We spent a LOT of time in the pool and pool side – did I mention that the weather was also gorgeous?


 While we did spend lots of time poolside, also traveled in to the city center in the evening.  At the heart of Ponce is Plaza Las Delicias, the main plaza.  It retains much of its colonial character and reminds me of times gone by when the whole city would congregate in the evening to socialize and entertain themselves.  On weekend nights the place is hopping .  Food vendors pack the square with their tents (more empanadas for me!) and there is often entertainment.  One of the nights we were there we saw an amazing dance troupe.  There is a great souvenir shop where we picked up souvenirs for friends and family at home and easily used our Mastercard to pay for them all.  The plaza is also home to the historic Parque de Bombas – Old Fire Station, probably the most well-known landmark in Ponce.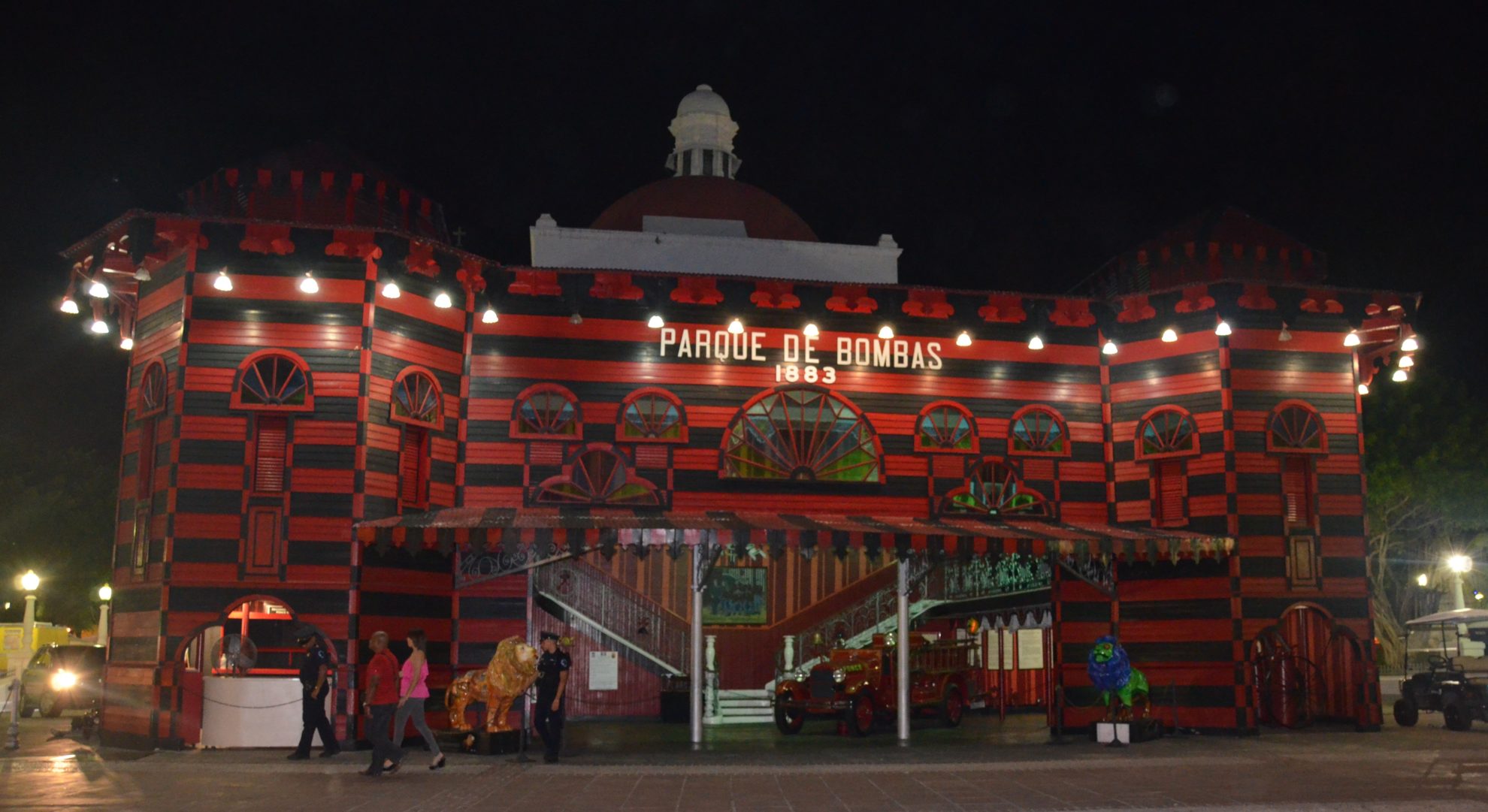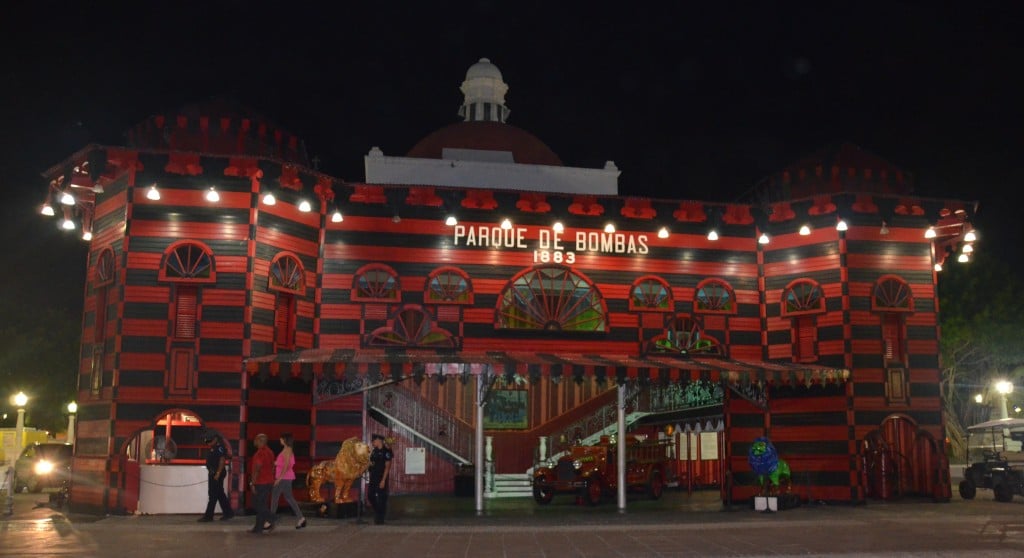 The Caribbean isn't the only place that Mastercard makes traveling easy.  Check out this MasterCard video that explains it is accepted at twice as many places worldwide as American Express, including some of the world's most exciting restaurants.
For more pictures, see the Google+ story of our  trip to Puerto Rico.