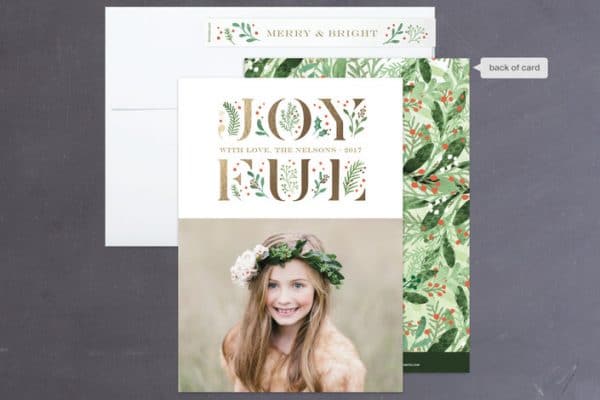 Your holiday to-do list is usually a mile long by the time December rolls around, right? Well, one task you can cross off your list right now is finalizing your holiday cards. Luckily for you, Minted is currently offering a discount on their luxe holiday cards designed by independent artists. Now through Monday (11/6), use the coupon code JOY17 to take 15% off holiday cards!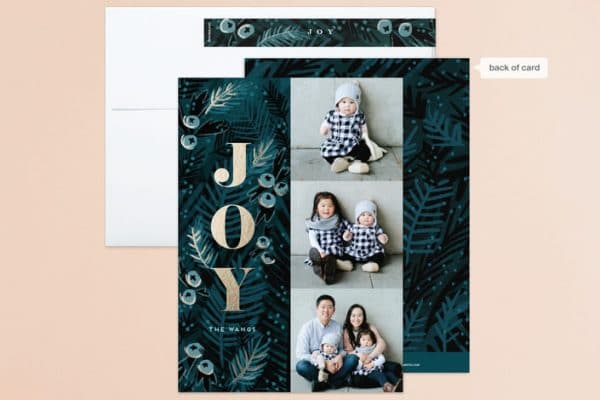 There are lots of different holiday card designs to choose from to fit your style and your photos. I especially liked browsing Minted's Top-Voted Holiday Card Designs. The winner was the "Holy Night" card pictured above – isn't it beautiful? I like how it's not the typical red and green but you can definitely tell which season it belongs to.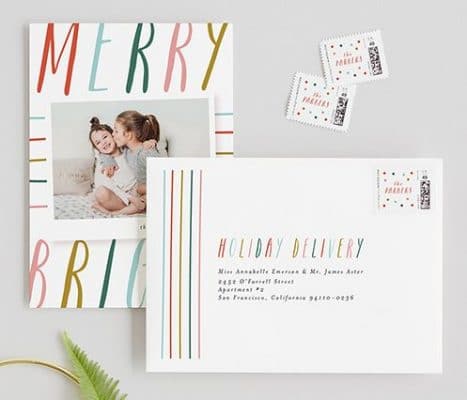 One perk Minted offers is free recipient addressing on all cards, whether you're ordering their original holiday cards, foil-pressed holiday cards, letterpress holiday cards – even postcards! No need to buy separate labels or spend a night with your hand cramping up hand-lettering every address.
Another time-saving tool: Find It Fast allows you to see your photo in every holiday card design at once. When you've picked your favorite, you can make the design uniquely yours through extensive personalize options including colors, shapes, paper upgrades, backers and interiors.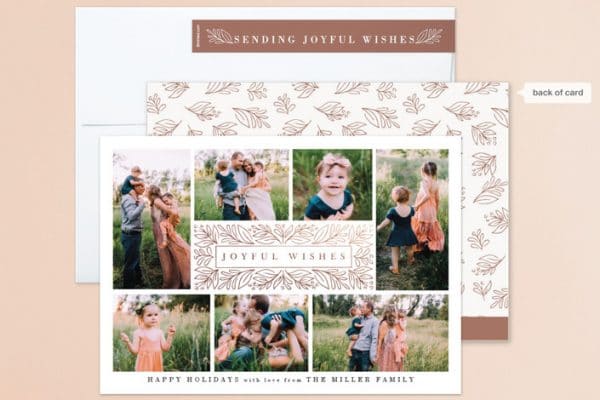 If you're not ready to commit to a design just yet, don't worry – their Buy Now Personalize Later feature allows you to take advantage of the 15% off with coupon code JOY today (through Monday, 11/6), then come back to finish personalizing with photos, text, or addresses at any time. Shop Minted for your holiday cards now!