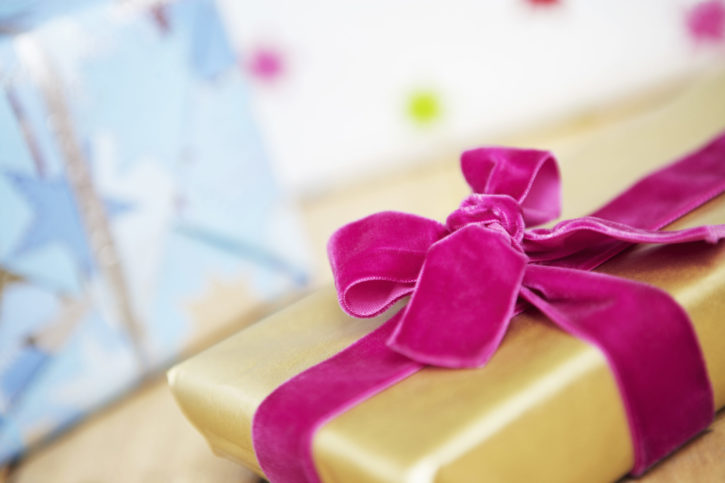 There's something to be said for a beautifully wrapped gift. Whether you're packaging cookies for a cookie exchange, gifting that special someone one of their most desired items, or putting together gifts in bulk for neighbors or teachers, it's fun to add some extra special touches to the package!
About Paper Mart
Paper Mart is an online retailer of quality packaging products that help you wrap your gifts and packages in something special. They carry 26,000+ products – everything from boxes and bags to gift wrap and tissue – and offer quick and affordable shipping.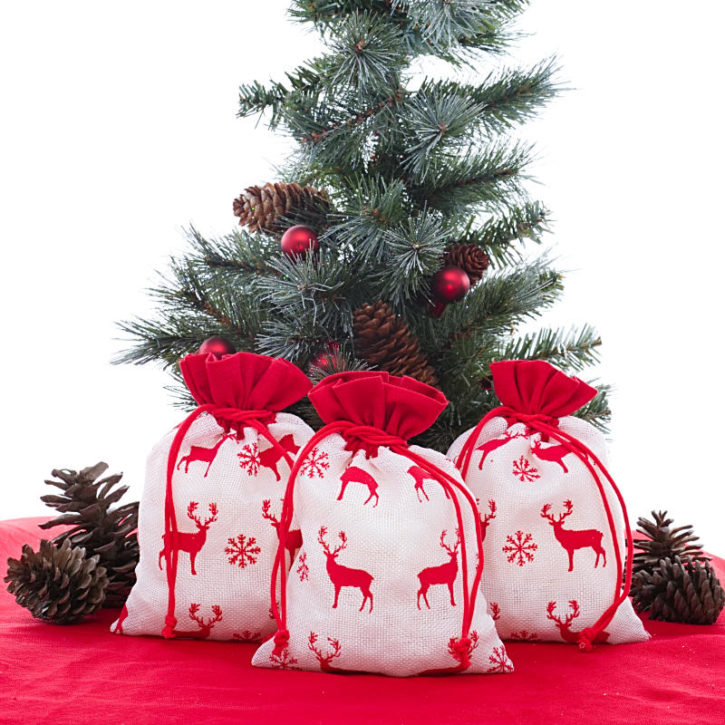 Paper Mart Holiday Packaging
If you're looking for some beautiful packaging for your Christmas gifts, look no further than Paper Mart's holiday packaging! I readily admit that I do not love wrapping gifts like some people do. I've been looking for easy solutions beyond popping gifts in a paper bag with some tissue paper. These White & Red Christmas Deer Fabric Bags look just about perfect! They measure 6″ x 8″ and are sold in a set of 12 for $9.96 – that's just 83¢ each!
New Customer Coupon Code
Now you can save on your first purchase at Paper Mart and stock up on some beautiful holiday packaging! Use the coupon code 10SAVINGS to get 10% off your order of $100+ through 11/30/19.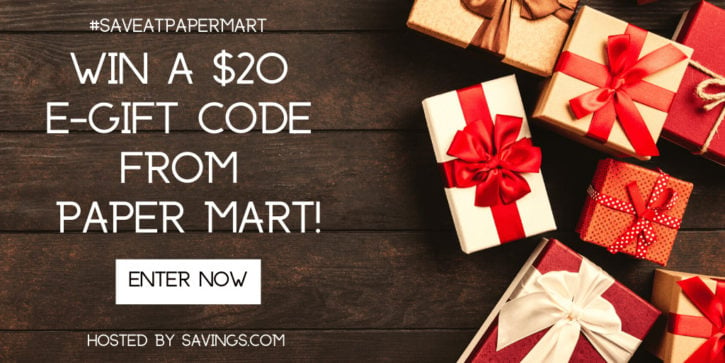 $20 Paper Mart Giveaway
Besides saving on your first purchase at Paper Mart with the coupon code mentioned above, you can also enter the #SaveAtPaperMart giveaway for a chance to win a $20 Paper Mart e-gift code. Enter now through Friday, November 29th at 11:59 pm PT. Ten (10) winners will each receive a $20 e-gift code from Paper Mart. Winners will be chosen through a lottery drawing and notified on Tuesday, December 3rd via the email address they used to enter. Enter HERE!