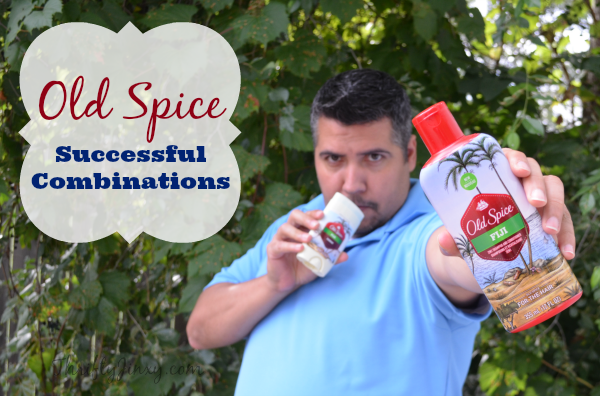 Some combinations just seem to scream SUCCESS! Some of those combinations are flavor combinations like pizza and beer or peanut butter and jelly. Others are of the fun type like an open lawn and a frisbee or a football game on TV and a gathering of friends. For me, a perfect combination is my goofy husband and asking him to pose with Old Spice products! Old Spice conducted a survey of men and found a bit of insight about their ideas of the perfect combinations: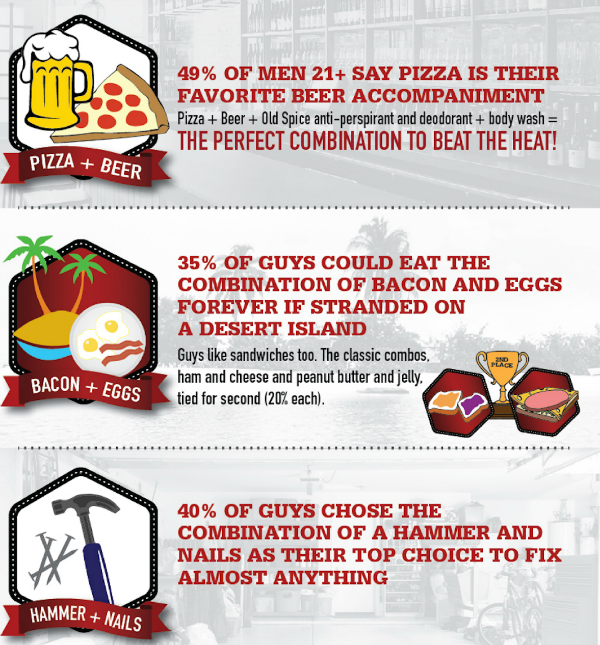 They then took this idea of the perfect combinations and ran with it to let guys know that when they use Old Spice anti-perspirant and deodorant, body wash + 2-in-1 shampoo and conditioner together in combination the result is an irresistibly fresh and manly scent from head to toe.  It might be stretching it a bit far, but that fresh scent might be enough to make a creepy mandroid (basically a half-man/half-robot character) irresistible.  I have loved the hilarious Old Spice commercials for years.  Here is the latest:

I have to agree that the smell of the Old Spice Fiji scent line up is quite irresistible and the full line of products used in combination amps that up even more. Hubby is smelling great and can keep up the combination with the full line, which includes of Antipersiprant/Deodorant, Deodorant, Body Wash, Bar Soap, 2-in-1 Shampoo and Conditioner and Body Spray.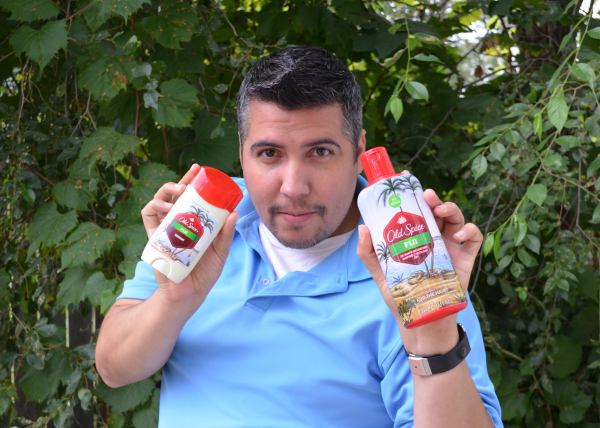 Coupons:  Ready to try Old Spice or pick some up for your guy? Save with these printable Old Spice coupons for deodorant, body wash and other great products for head-to-toe "good-smellingness".  How do you like that new word?
More Information:  Follow Old Spice on Twitter, Facebook, Instagram and YouTube.
Reader Giveaway:  One lucky Thrifty Jinxy reader will win a $50 Amazon Gift card and Old Spice Fiji Prize Pack that includes: Deodorant, Antipersiprant/Deodorant, Body Wash, Bar Soap, 2-in-1 Shampoo and Conditioner and Body Spray. To enter, just complete the entry form below by 11:59pm ET on 9/9/14. Good luck!

a Rafflecopter giveaway

Disclosure: This review and giveaway was made possible by Double Duty Divas and Old Spice. I was compensated for my participation in this campaign, but all opinions are 100% mine.