When we moved into our new house last month I was super excited that one of the perks of living in the city is that we could get fiber internet service. But awesome internet service alone doesn't give you a good online experience. You need a router to transfer that high speed data to your devices AND you need a way to keep your home network and your devices secure as you're surfing at lightning speeds.
That's where Norton Core comes in! Norton Core is a secure WiFi router that helps protect your home network and an unlimited number of your connected devices, including computers, tablets, smartphones and more against the threat of malware, viruses, and hackers. Using deep packet inspection teamed up with intelligence from a global threat database, Norton Core can stop threats before they infiltrate your network in the first place!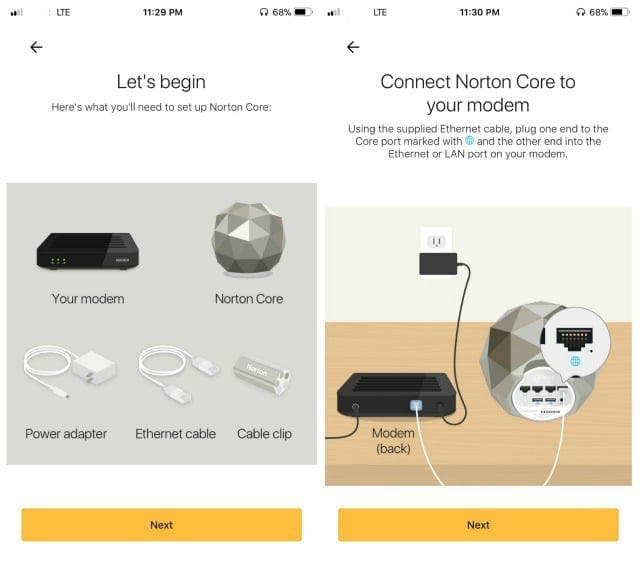 While I love the security Norton Core gives our network and all of our devices there are three other things I love about it. First, it was super easy to set up just using its smartphone app. It shows step-by-step instructions on the screen to make the whole process simple. Secondly, our data speed greatly improved vs. our old router (my husband kept showing me the speed tests to prove it). And last, but not least, the Norton Core looks great! It's easy to mistake it for a piece of decor sitting on your desk or bookshelf.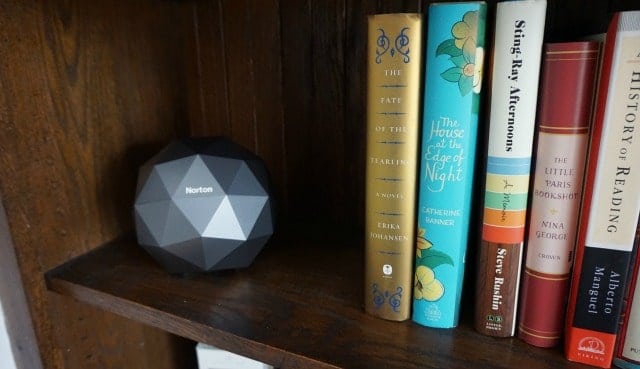 But that's not all that Norton Core offers. Here are the spec by spec details you'll want to know:
State-of-the-art Security at Network lLevel:Norton Core protects your home at the network level-fending off cyber-threats before they can infiltrate your home and compromise your personal data. Avoiding a thread is much better than dealing with it once it attacks!
Awesome Guest Access:It's super easy to create secure guest networks with Norton Core. You can even set a time limit. When the time is up you can extend access or let the guest network disappear and tell your guest it's time to hit the road!
Welcome to the Internet of (safe) Things:Norton Core discovers smart devices, identifies vulnerabilities, and helps secure them. If a device is breached, Norton Core quarantines the threat. That definitely helps promote a feeling of security.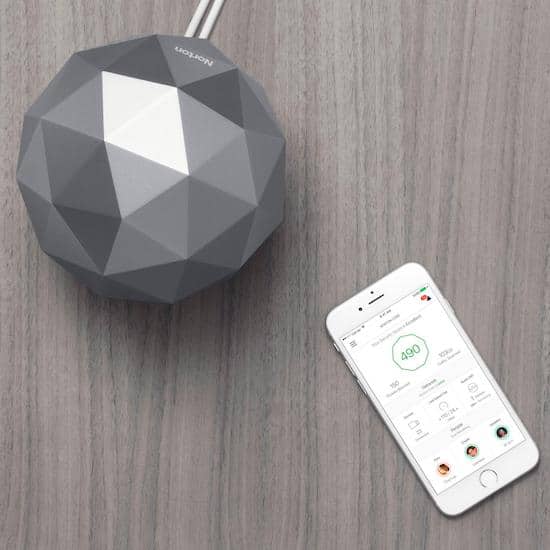 Connected Home Protection with Aaward-winning Security:The Norton Core Wi-Fi router comes with a complimentary subscription to Norton Core Security Plus that provides security protection for your personal devices, plus smart parental controls. As I was cleaning out my junk mail folder and unsubscribing from things yesterday, I could see it jumping into action if I clicked a "fishy" link.
Bandwidth Optimization:You can give priority to any device or activity in the house with the touch of a button. For instance, you can dial down your kid's bandwith hogging game console and supercharge your movie!
Next Generation Wi-Fi Speeds:Remember how I was saying our internet is super fast with Norton Core? You can stream your favorite movies in 4K, play online games and download content with its powerful dual-core processor and MU-MIMO technology that is built for maximum speeds of up to 2.5 gigabits per second.
Security Score:Norton Core monitors data from your home, identifies security issues, and sums it all up in a single, powerful number. If there's a problem, Norton Core jumps in with timely insights and tools to get you back on track.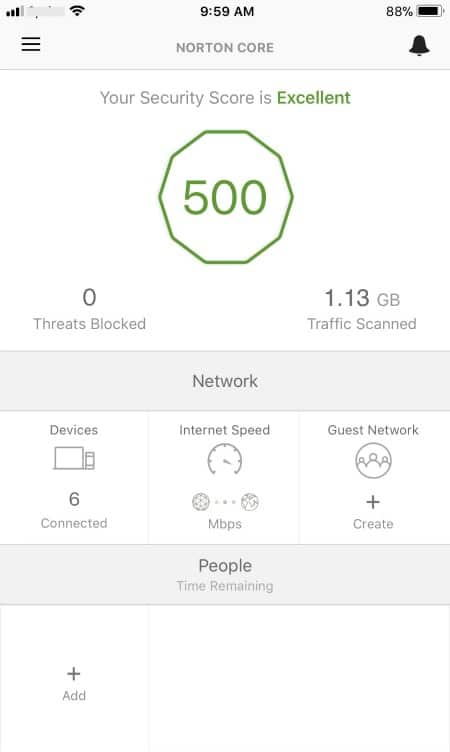 Smart Parental Controls:Get in charge of what your kids are accessing online when you monitor and manage screen time by person, control time limits by device, and set content filters. You can even pause the entire network. Plus, the app is super easy to use!
Built for Coverage:
Norton Core combines an innovative omnidirectional antenna design with advanced beamforming to help ensure your devices get stellar Wi-Fi anywhere in your home. That means no more having to bring the laptop to a room closer to the router.
Mobile Network Control:To make things extra convenient, you can manage your home network, right from your phone. The app shows you exactly what devices are on your network at any given time and lets you make changes, give permissions and more – even if you're not at home!