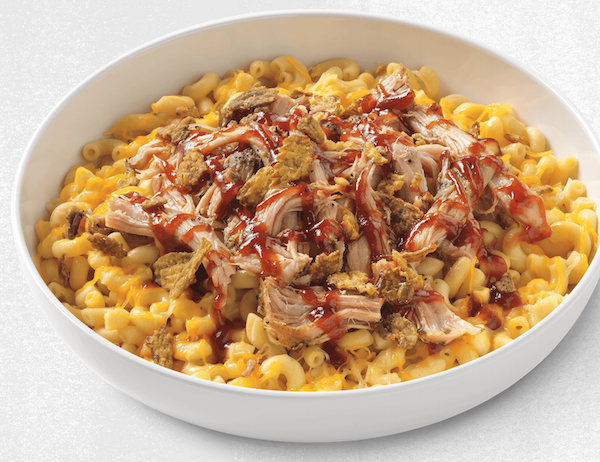 Noodles and Company is bringing naturally raised pork to its menu starting TOMORROW, October 3rd. I was lucky enough to attend a sneak peek dinner tonight and get a little advance taste.
The new pork is cooked with seasoning on the outside that is seared and then slow cooked for hours. It ends up being really tender and falls apart with your fork, which is the way I like it.
You can choose to add pork to any of their existing dishes, but they also created two new menu items to feature it specifically. They are the BBQ pork mac and cheese with crispy onions and the peppery pork sandwich with cole slaw and BBQ sauce for dipping.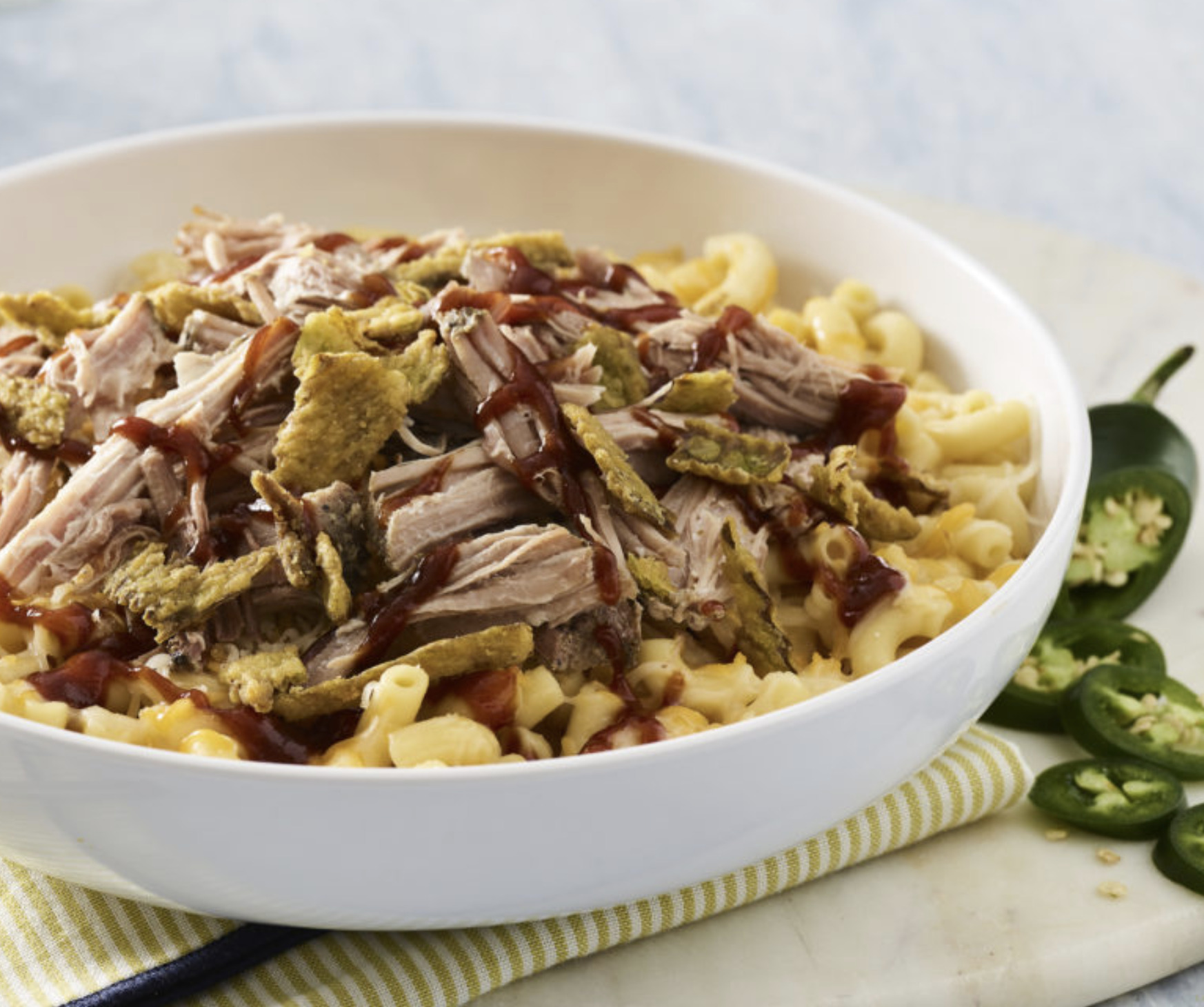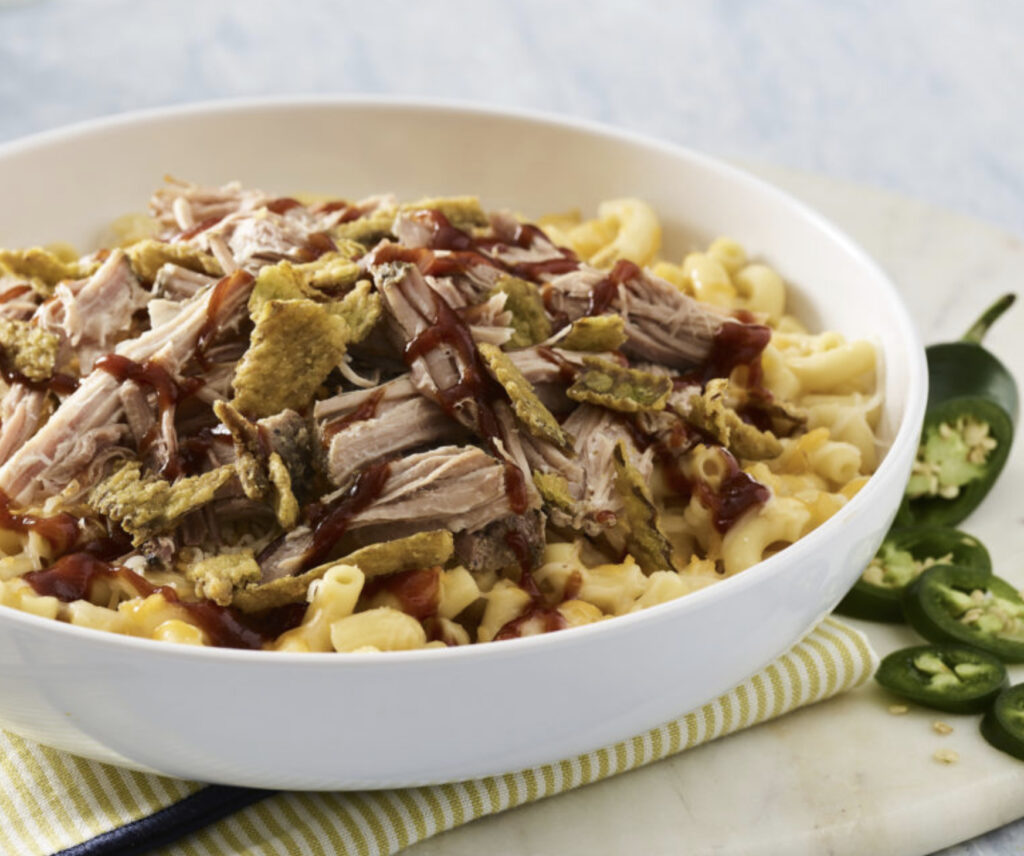 We tried both of the new dishes. While the pork was delicious, the mac and cheese was not well blended and we didn't think it would taste good to mix the pork right into it, so that meant we ate some noodles basically plain with no sauce. I'm hoping this is just a case of the restaurant not making it correctly on this visit because I usually love their mac and cheese.
I liked the sandwich much more. The bread was delicious (different than I remember from Noodles & Company sandwiches in the past) and the cole slaw complimented the pork nicely. We were under the impression that the BBQ sauce was in the sandwich, but it wasn't, and we weren't served a side of BBQ. We went back to the counter to request it and it made the sandwich much better!
While I would order the sandwich again, I would skip the mac and cheese. I'm also looking forward to trying the pork in other noodle dishes and on a salad. It's nice to have another choice on the Noodles & Company menu!
Disclosure: I received a free meal during their Sneak Peek event.