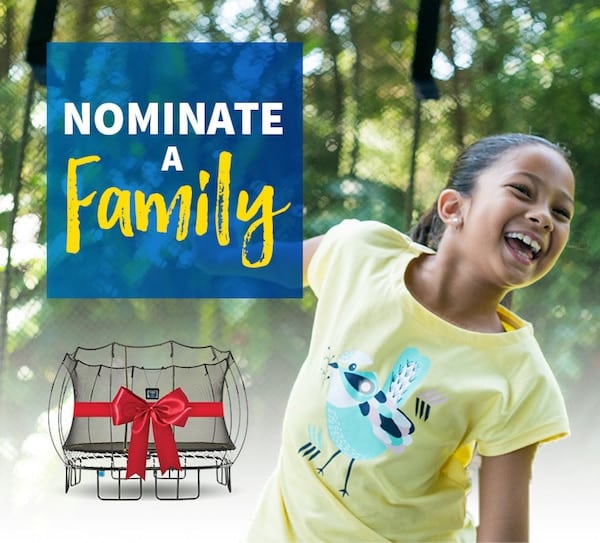 Springfree Trampoline, creator of a one-of-a-kind safe and Smart Trampoline, wants to make Christmas extra special this year for one lucky family and they need your help to make it happen. Here's how!
First, visit the Springfree Facebook entry page to nominate a family and follow the steps below!
Step 1 – In 50 words or less, tell Springfree who you are nominating and why the family deserves a Springfree this Christmas. (You can also share a photo or video if you'd like, to help make your case!)
Step 2– That family will be entered for a chance to win a Springfree Trampoline! (Springfree will contact you if the family you nominated is the winner.)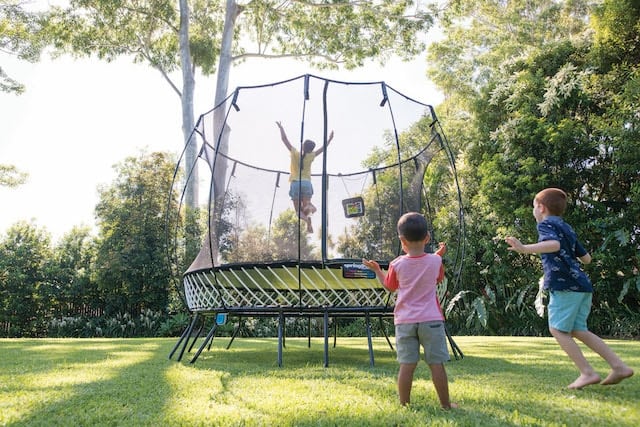 The lucky family will receive a Medium Oval Springfree Trampoline along with the interactive tgoma digital game system. Contest closes October 30, 2017. Only one nomination per person.
Springfree Trampolines are available nationwide at www.springfreetrampoline.com and dealers throughout the U.S. For the closest store near you, please visit the Springfree Trampoline store locator.